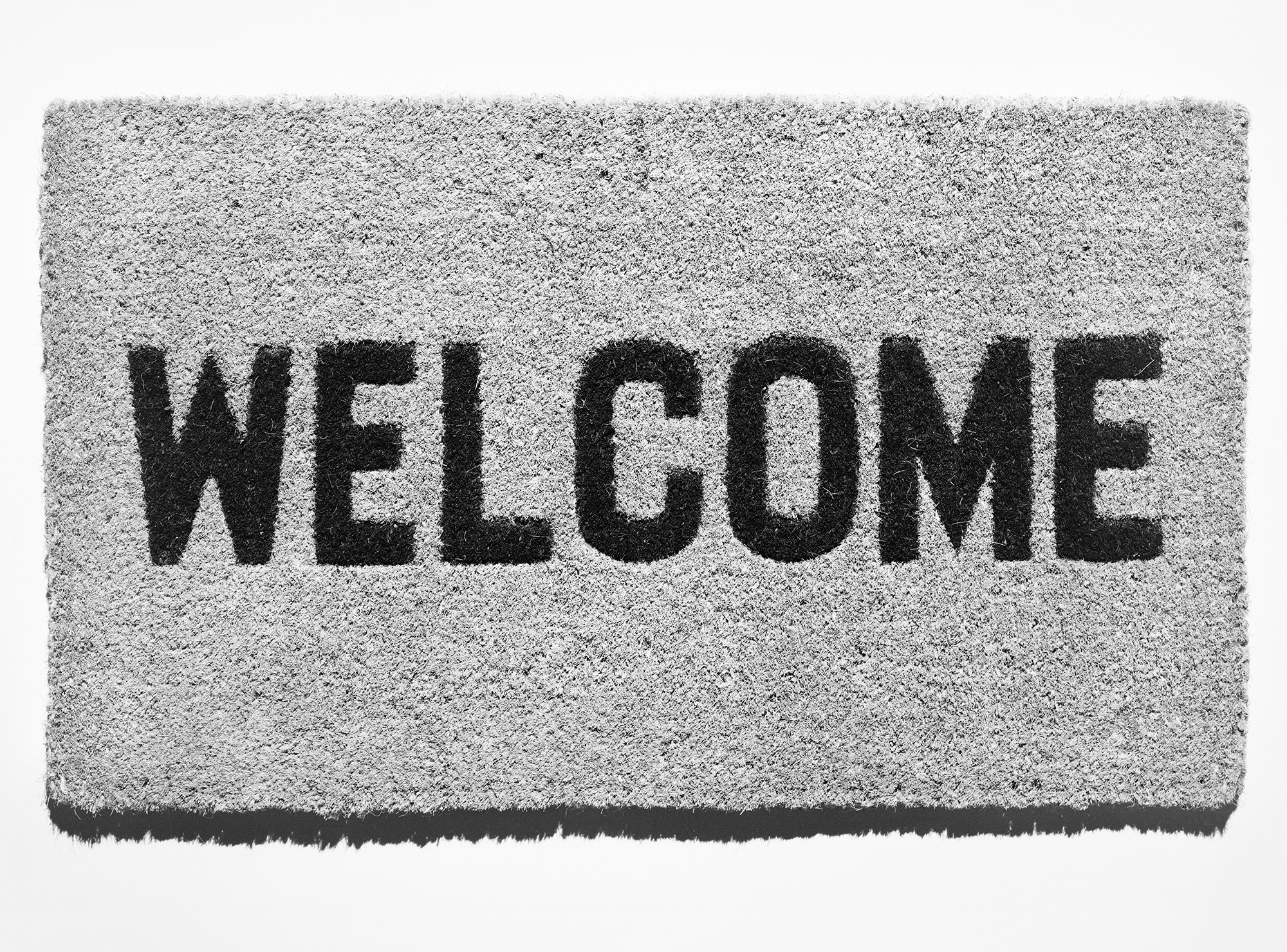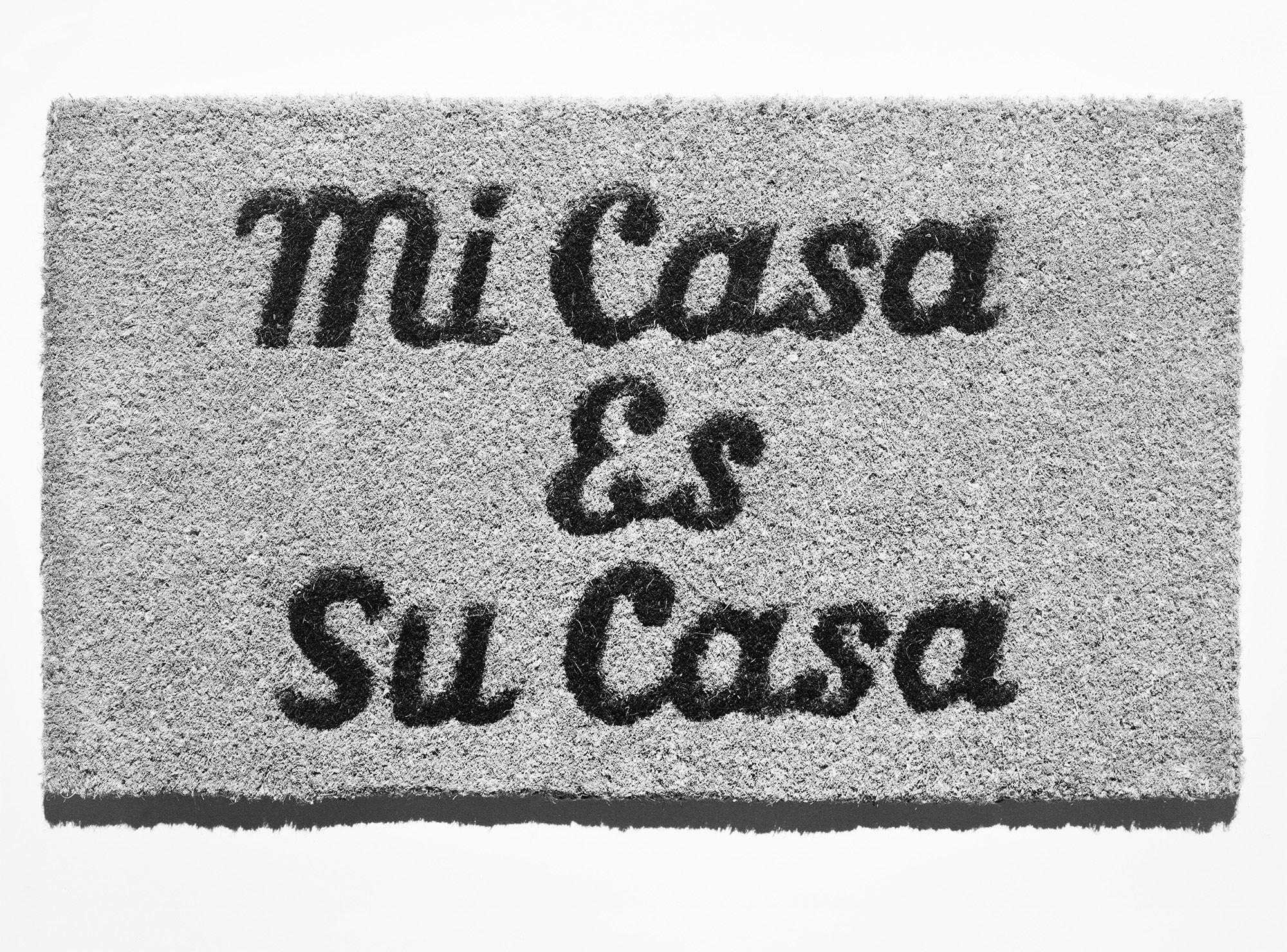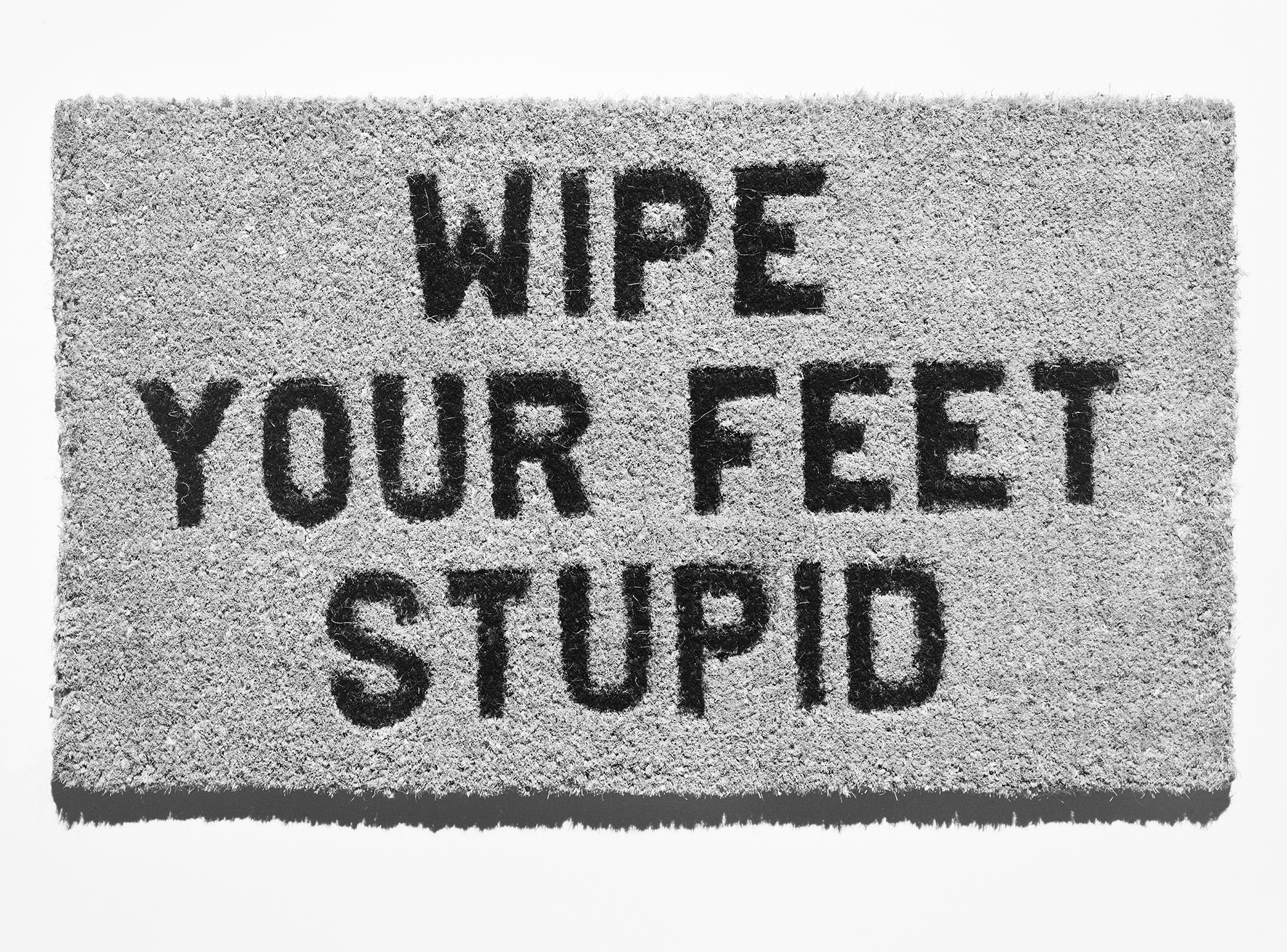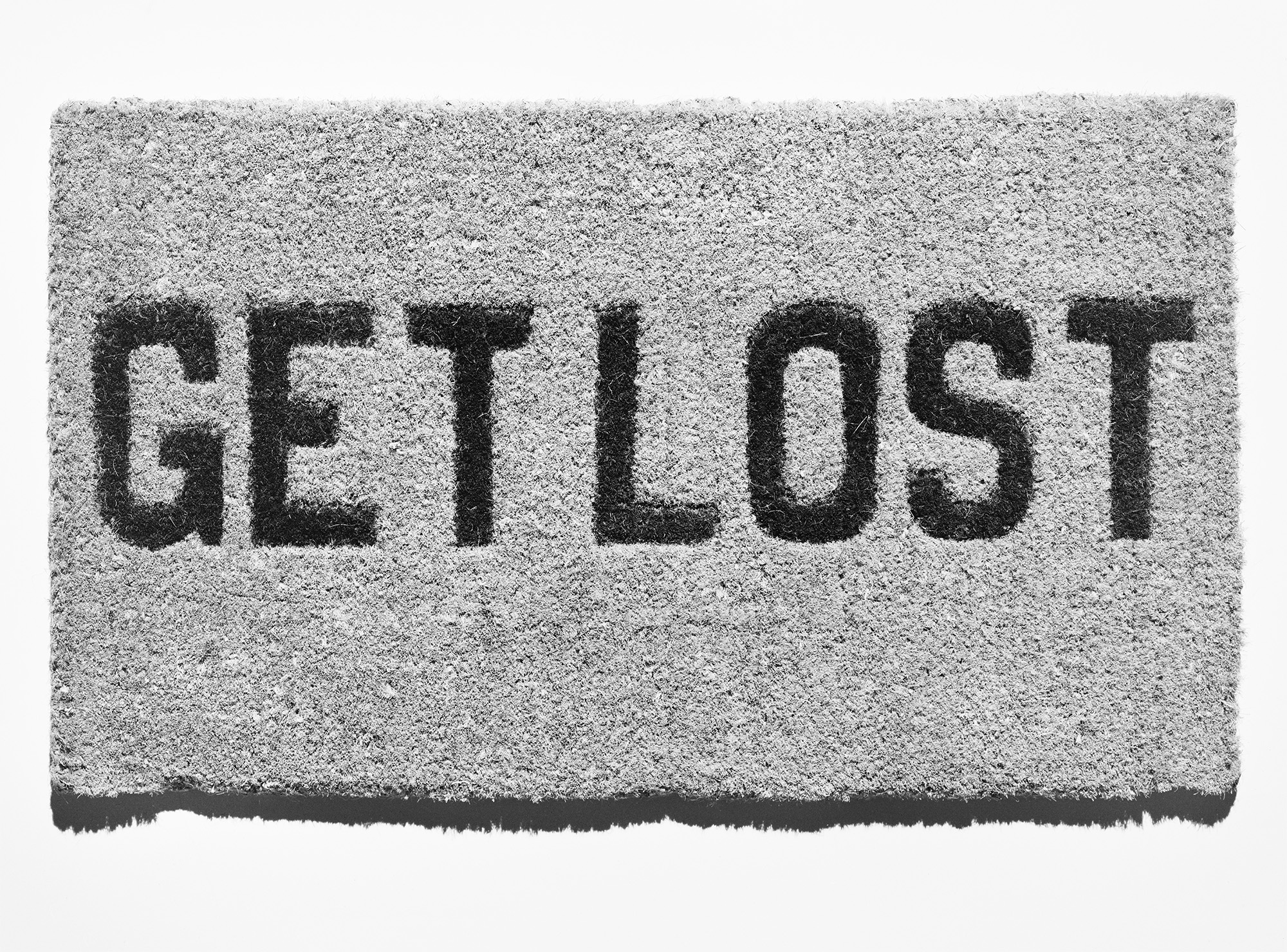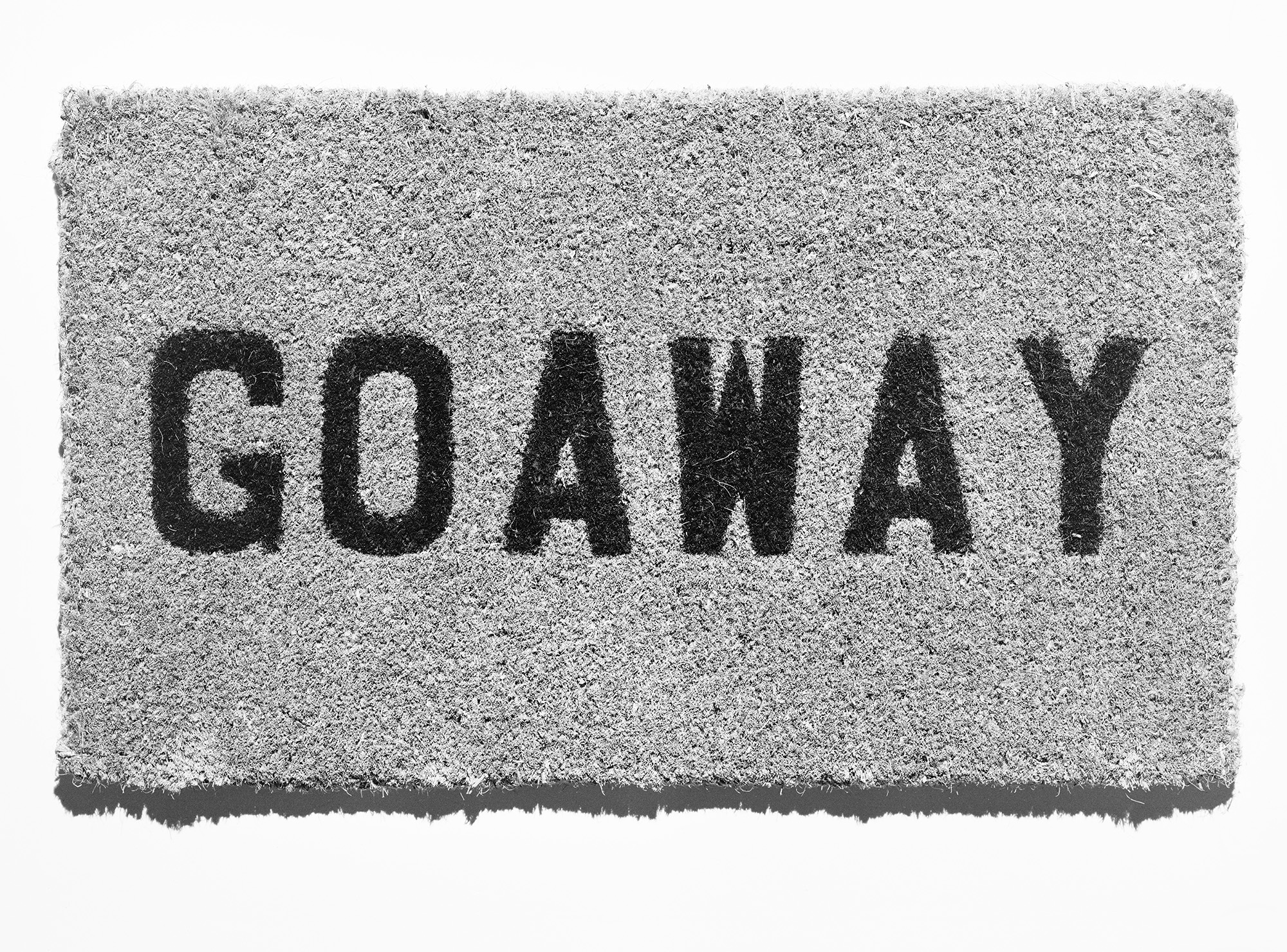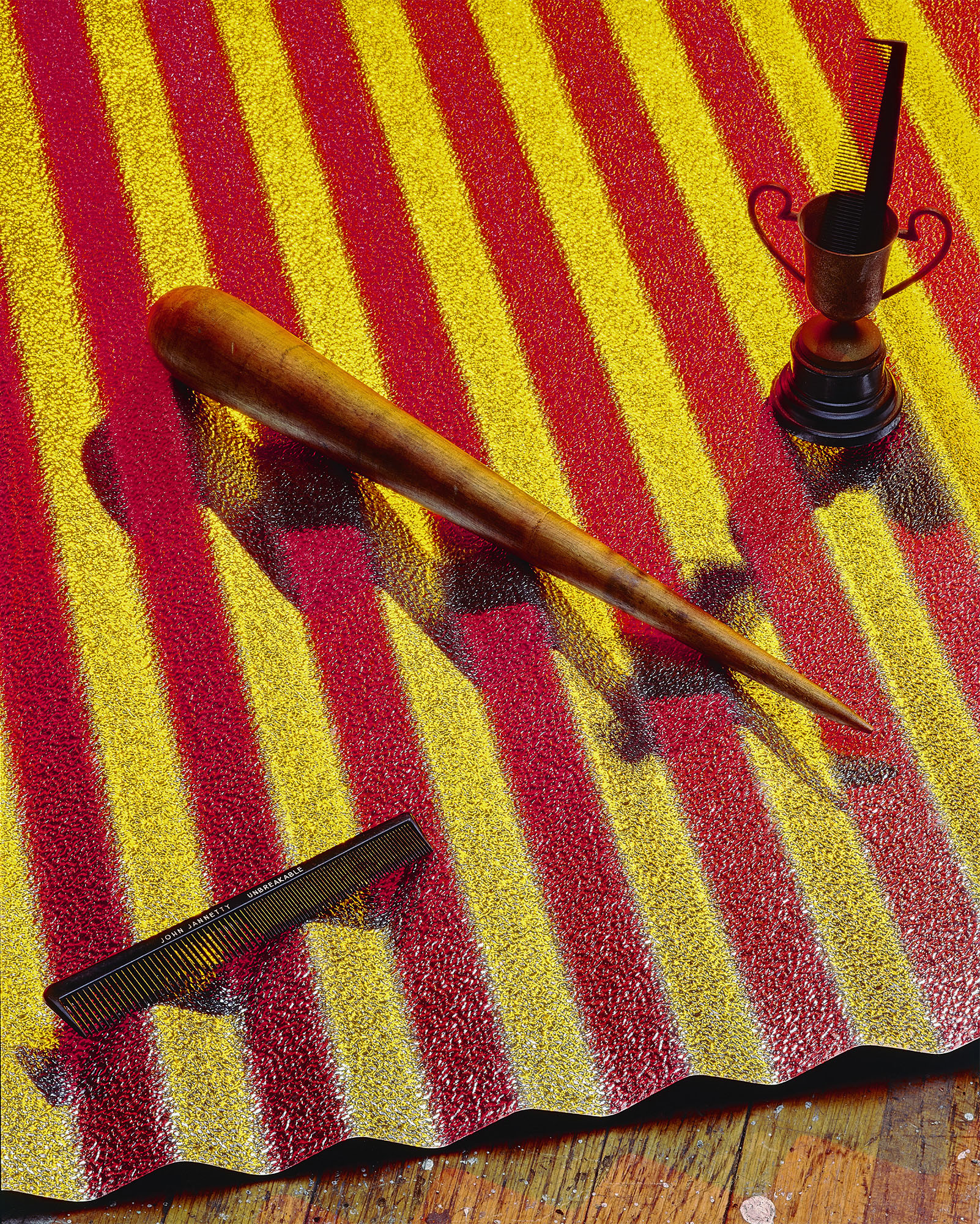 Graham Howe is a photographic artist, curator and writer – as well as the founder and CEO of Curatorial Assistance
Since the late 1960s Howe has been investigating the relationship between seeing and thinking, exploring the intrinsically fictional nature of photography by probing its role in performance, ritual, and sculpture. According to curator Colin Westerbeck, "By the 1980s, Howe's playful conceptually-based satires of photo art had developed into a wide-ranging inquiry into the essential qualities of photography itself. Howe's work confronts many art historical assumptions that he not only questions but tears down with wit and humor."
Howe's cleverly constructed satire is squarely based in the photo-conceptual tradition of his artistic peers William Wegman, John Baldessari, Douglas Huebler, Bruce Nauman and Mel Bochner.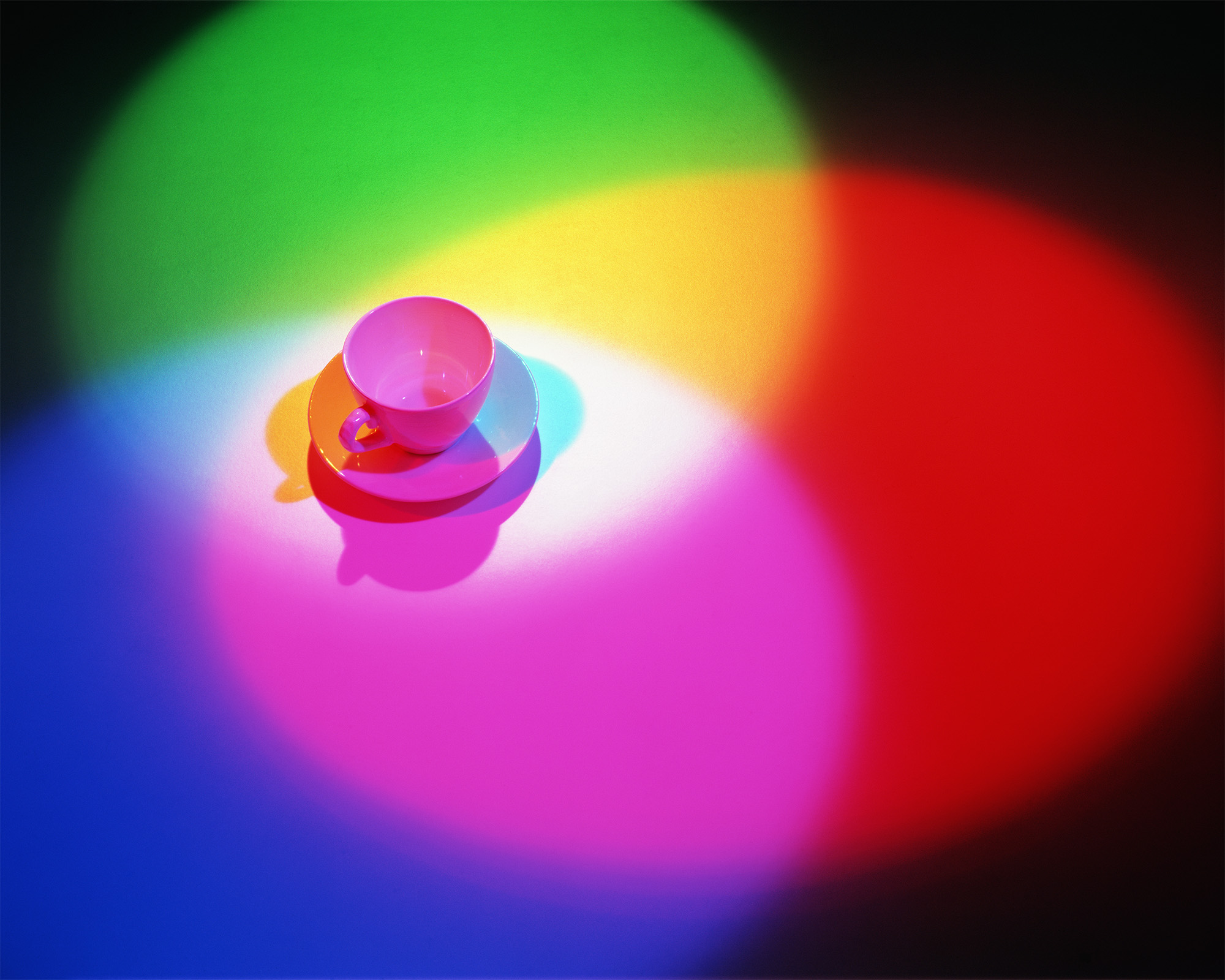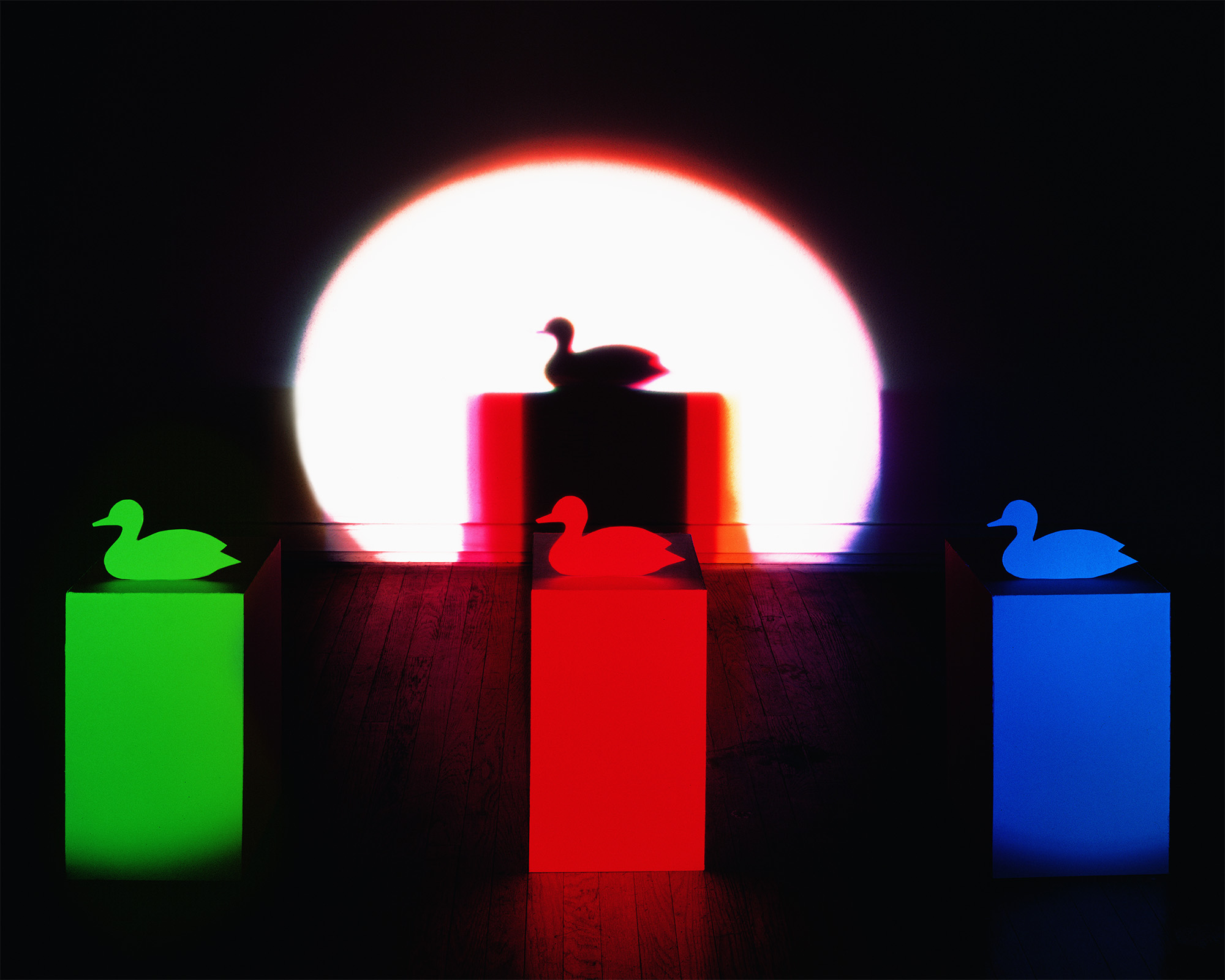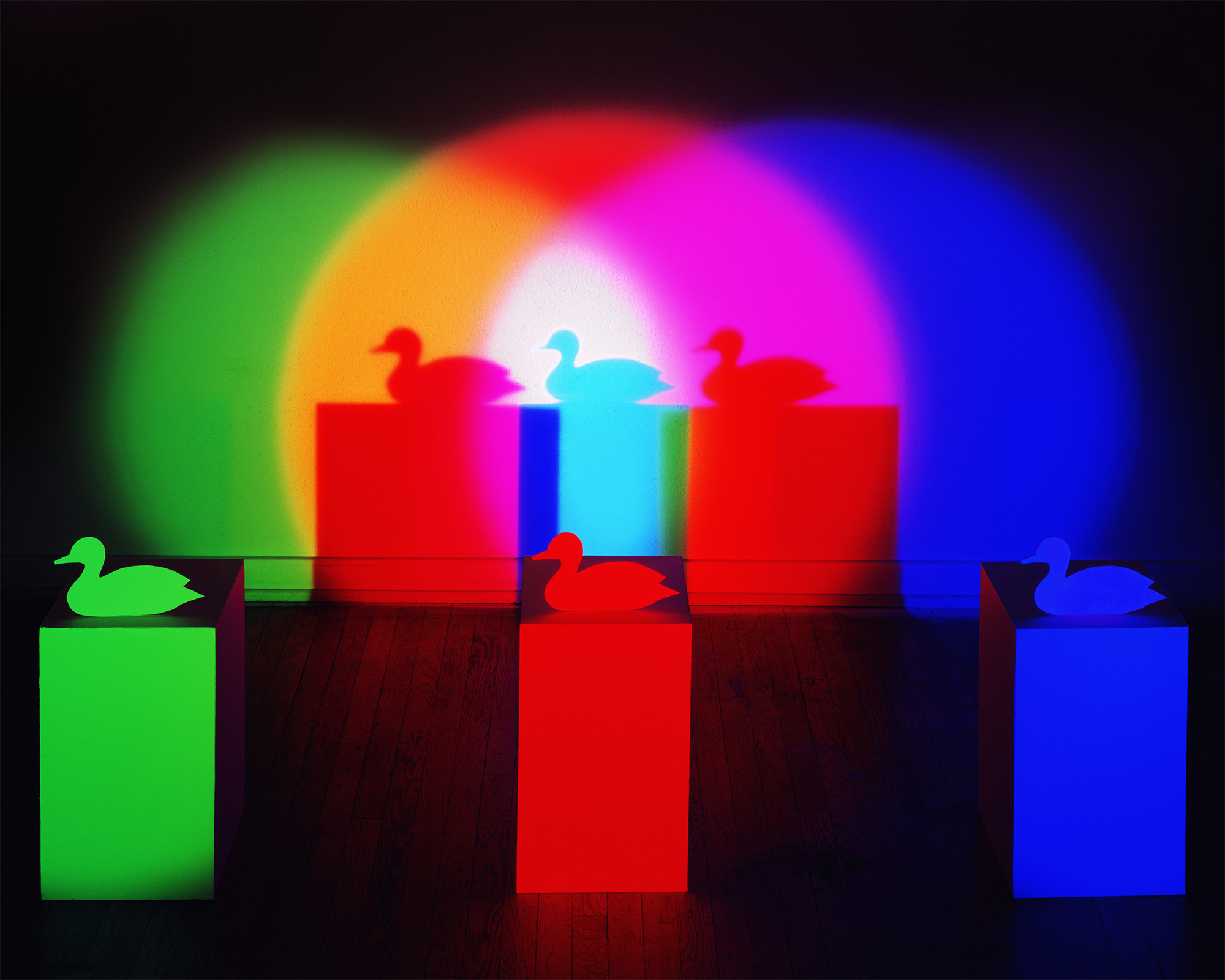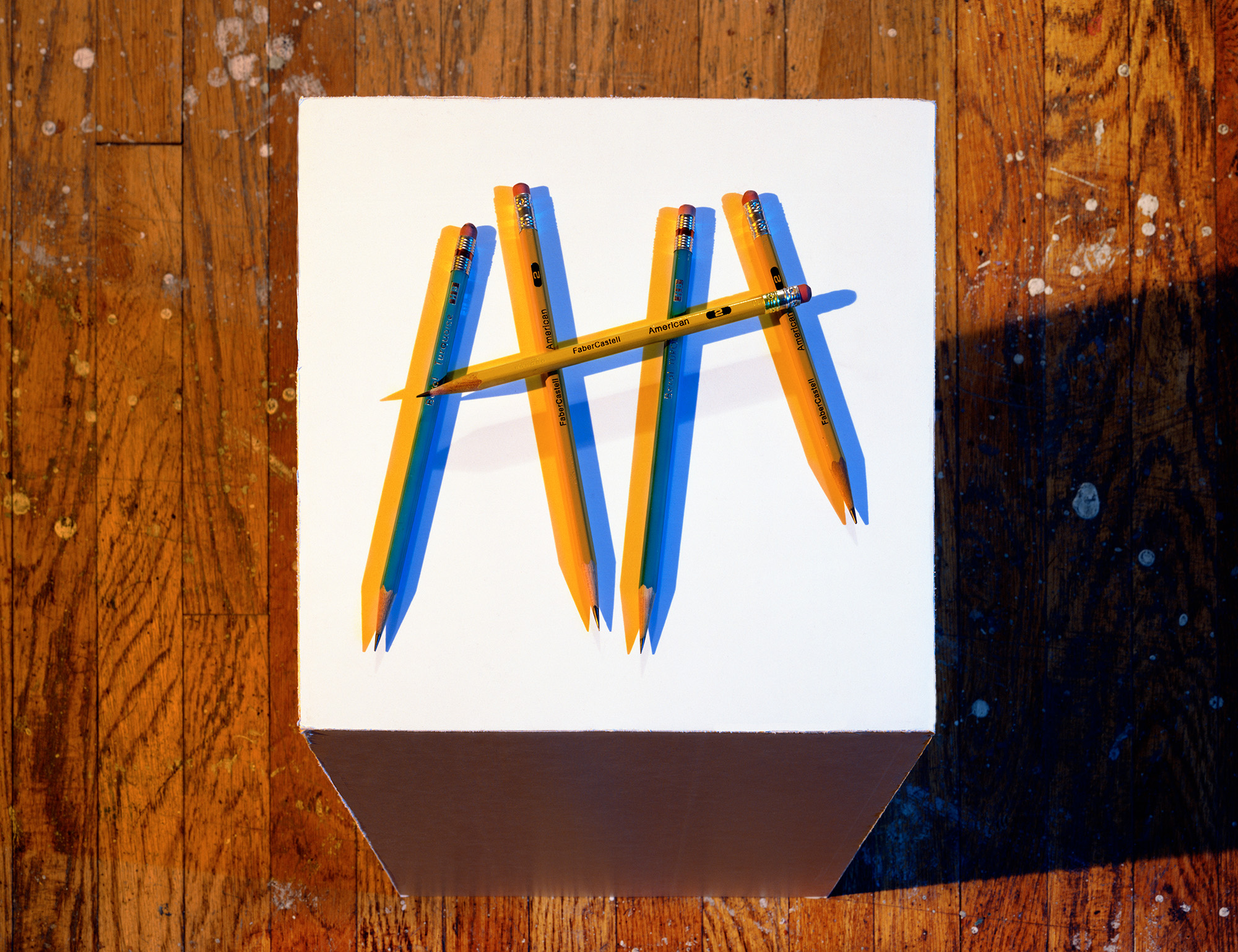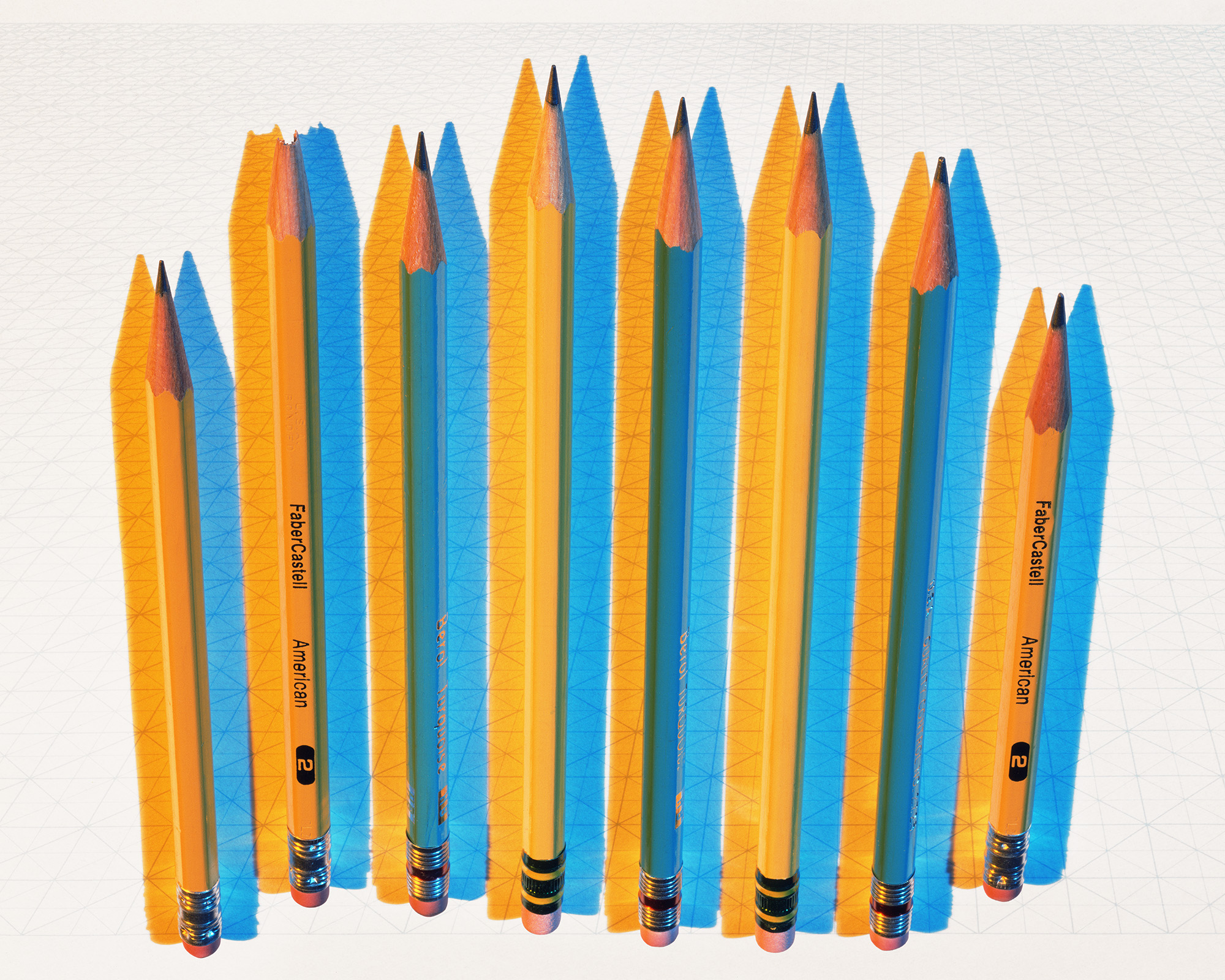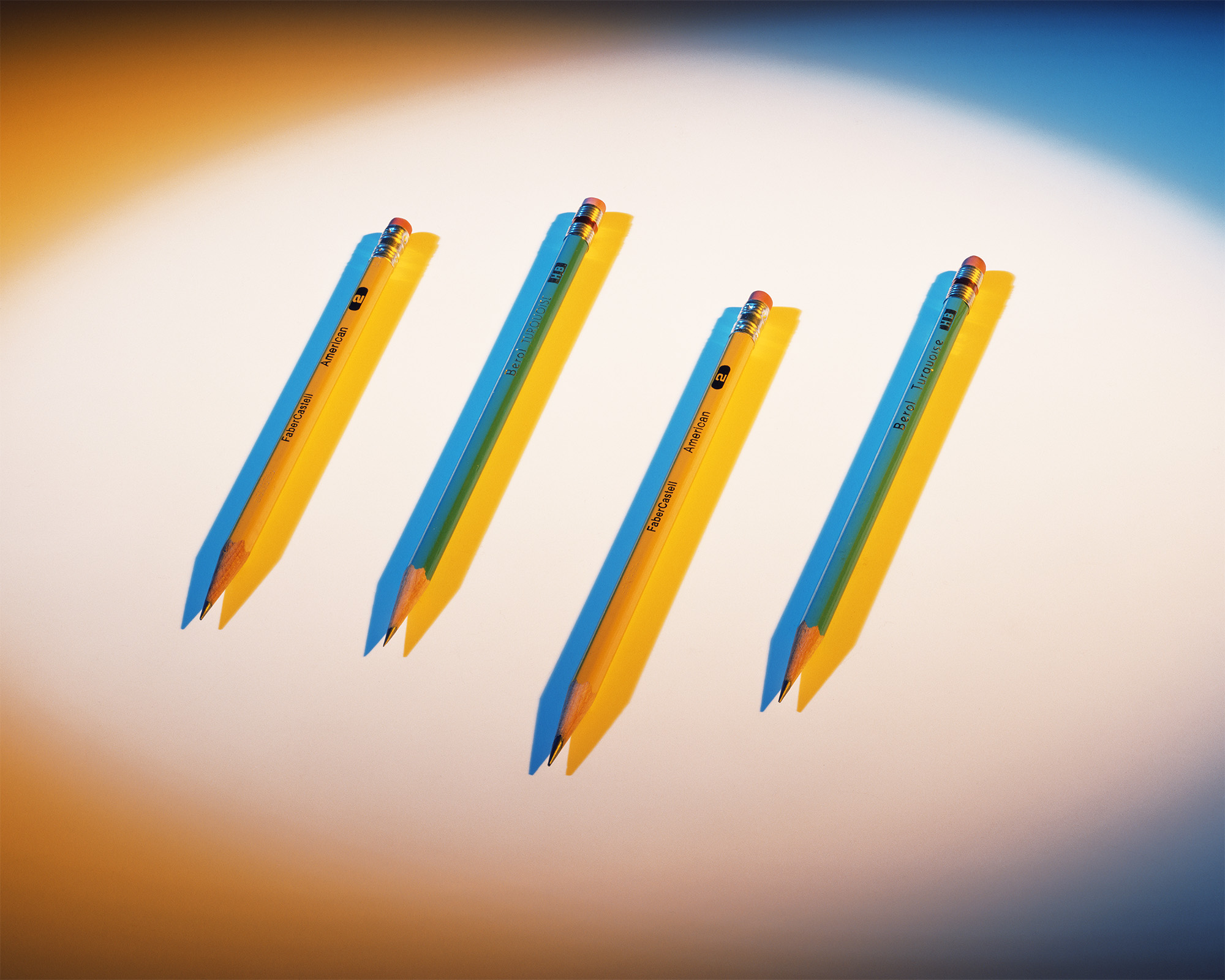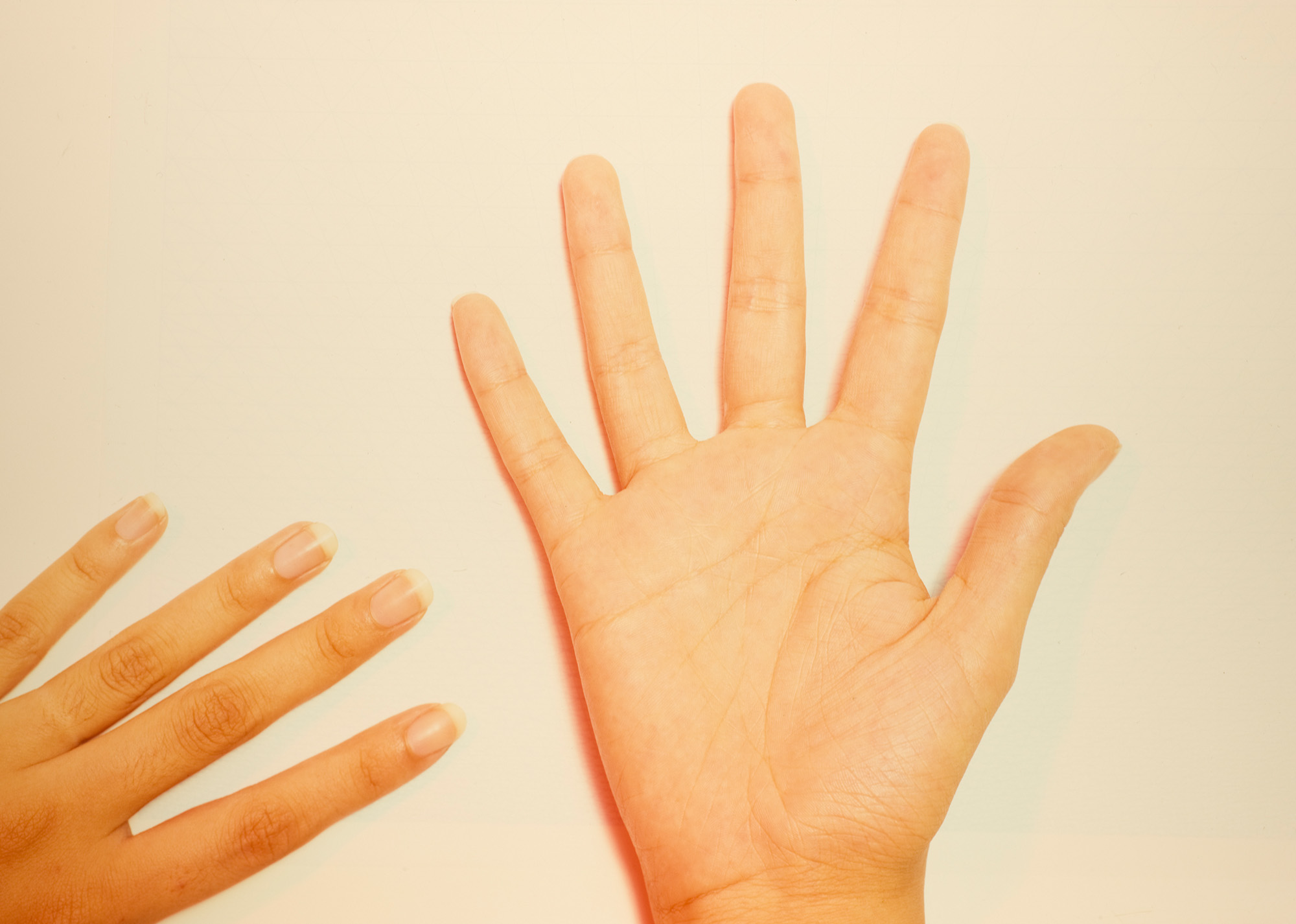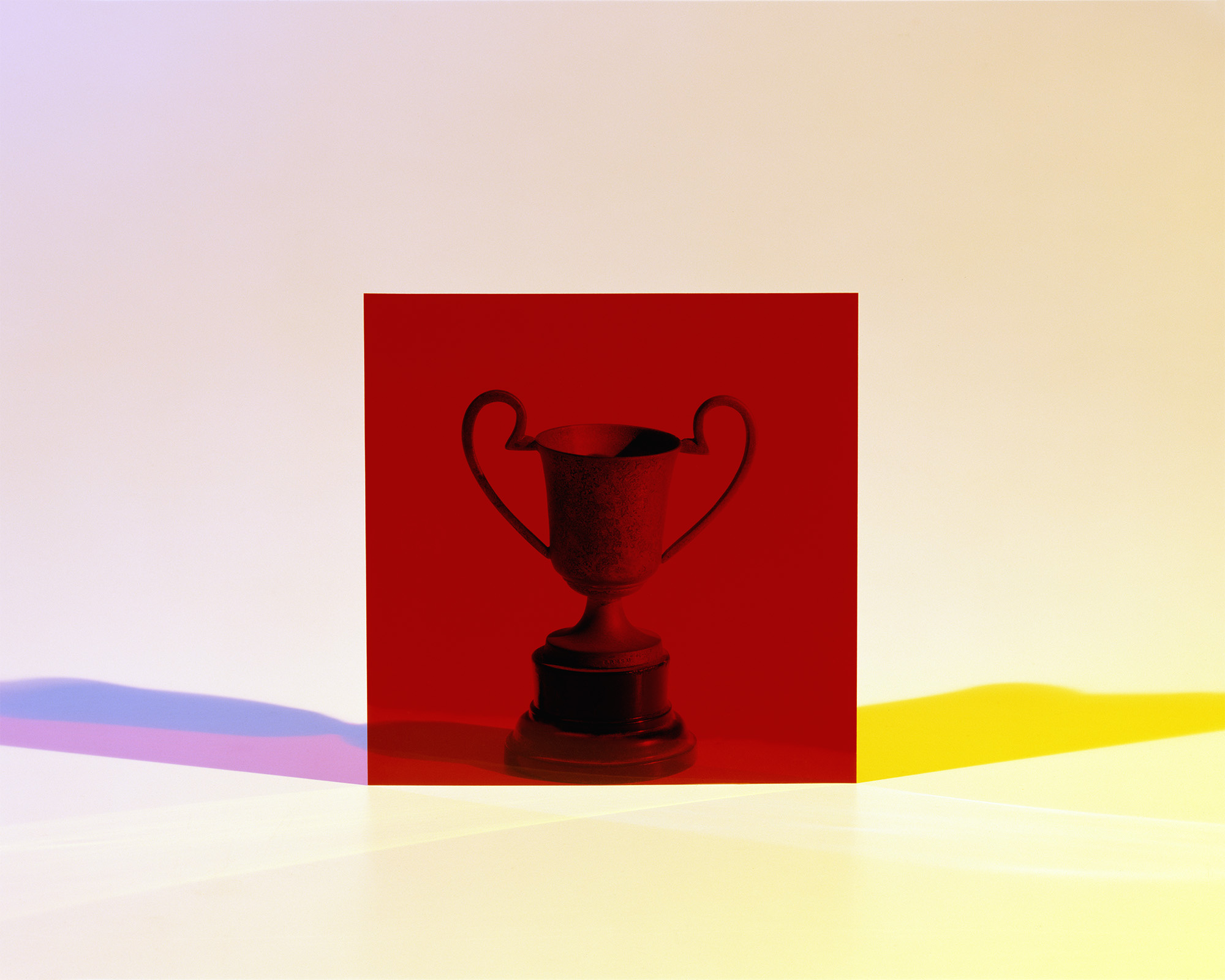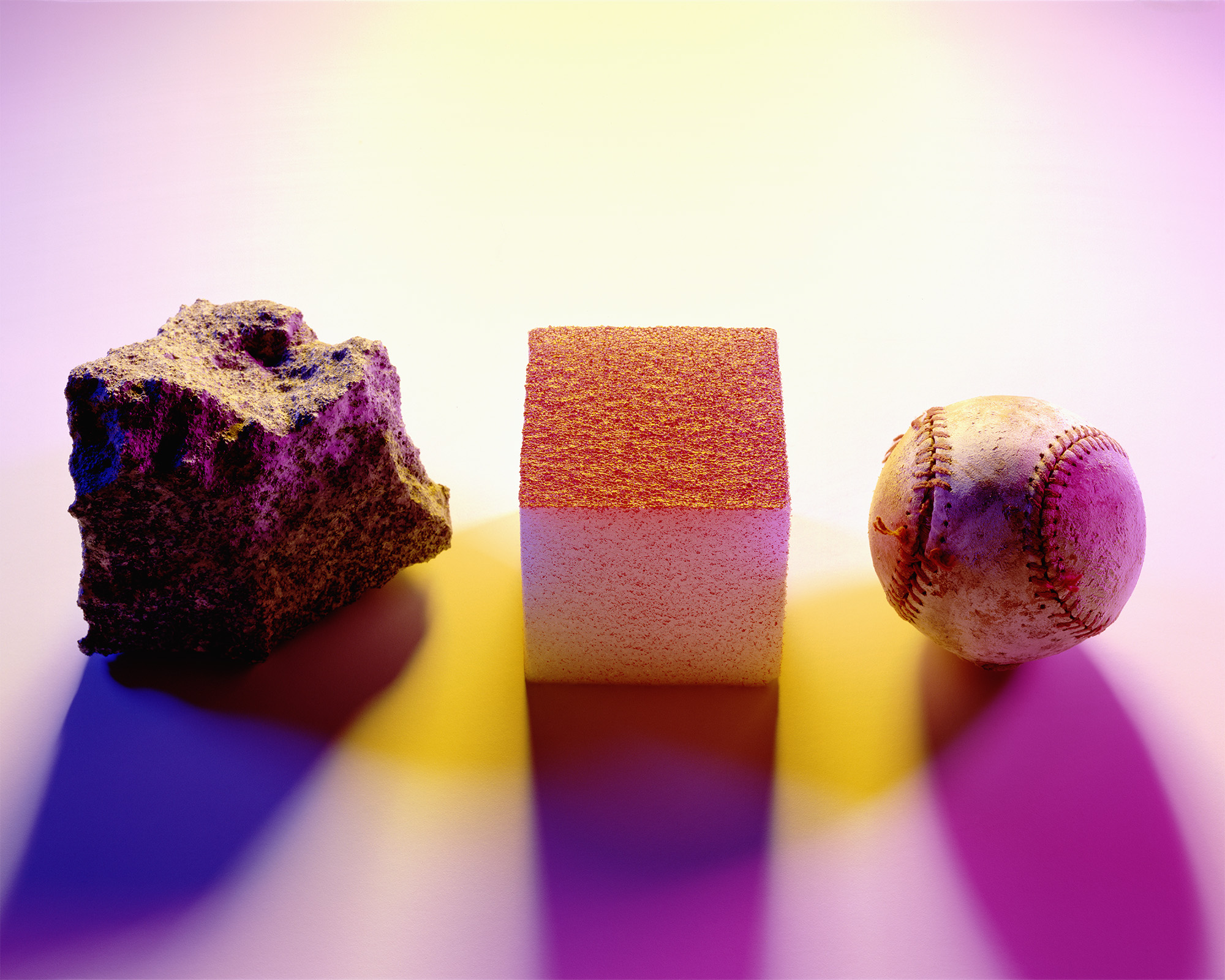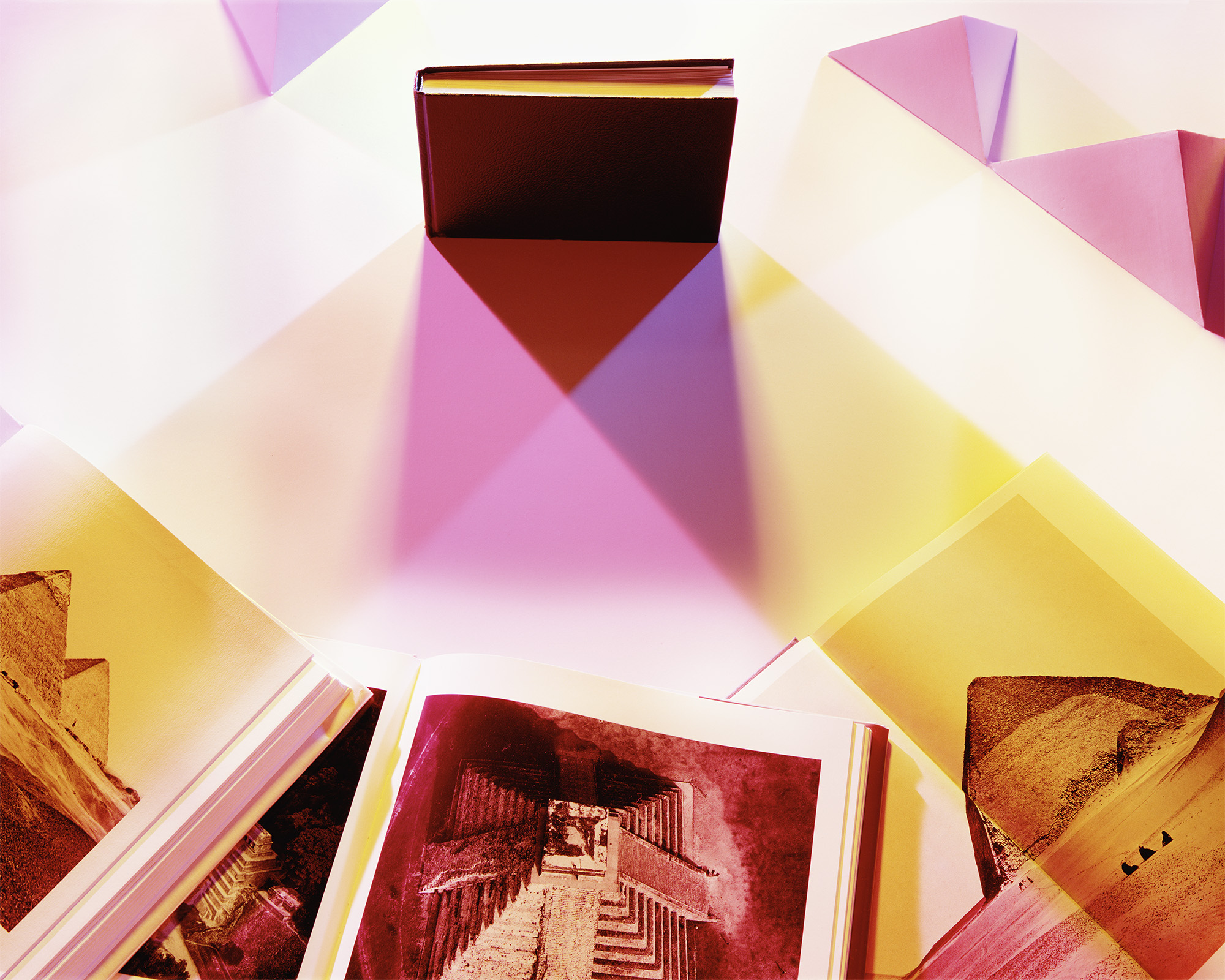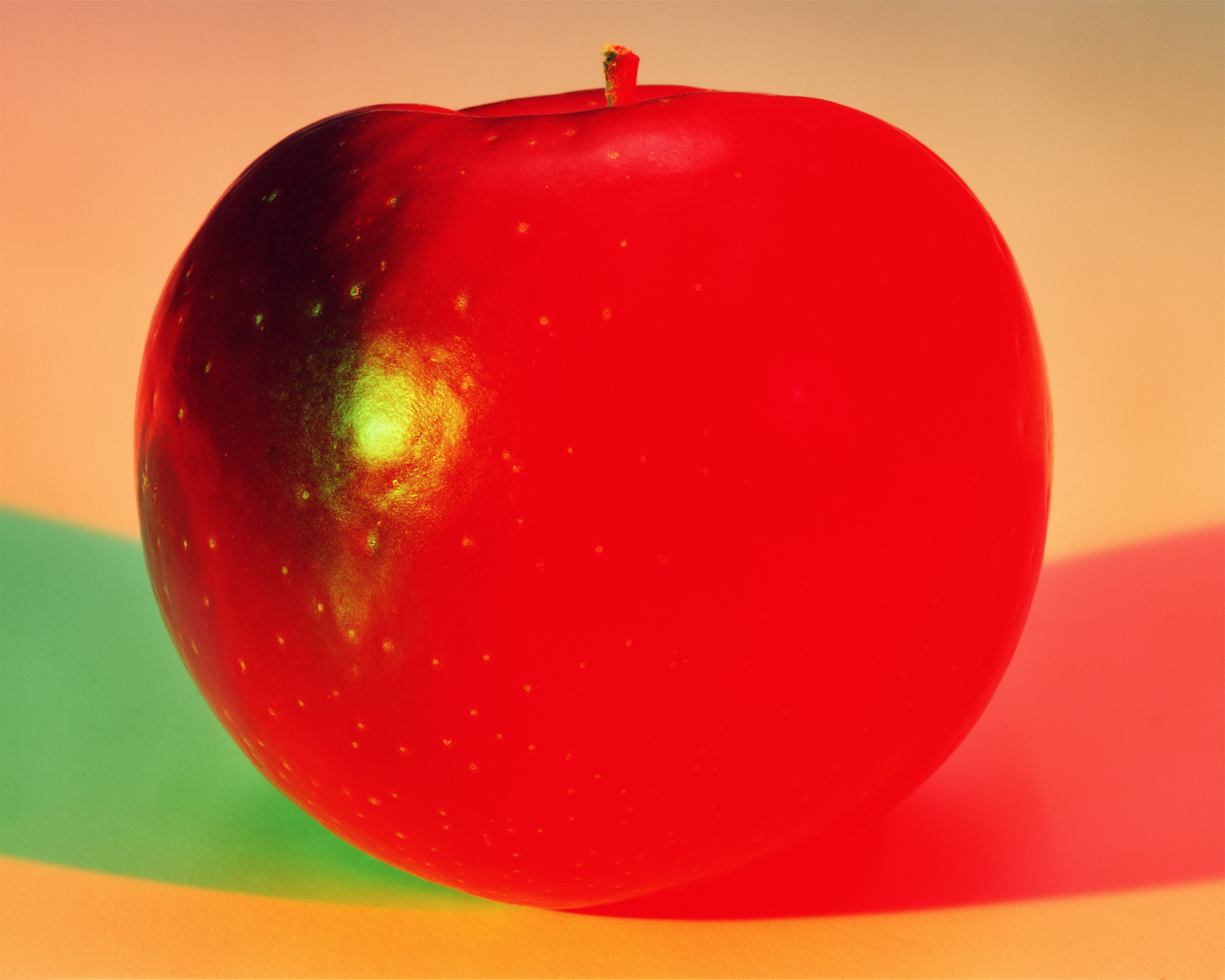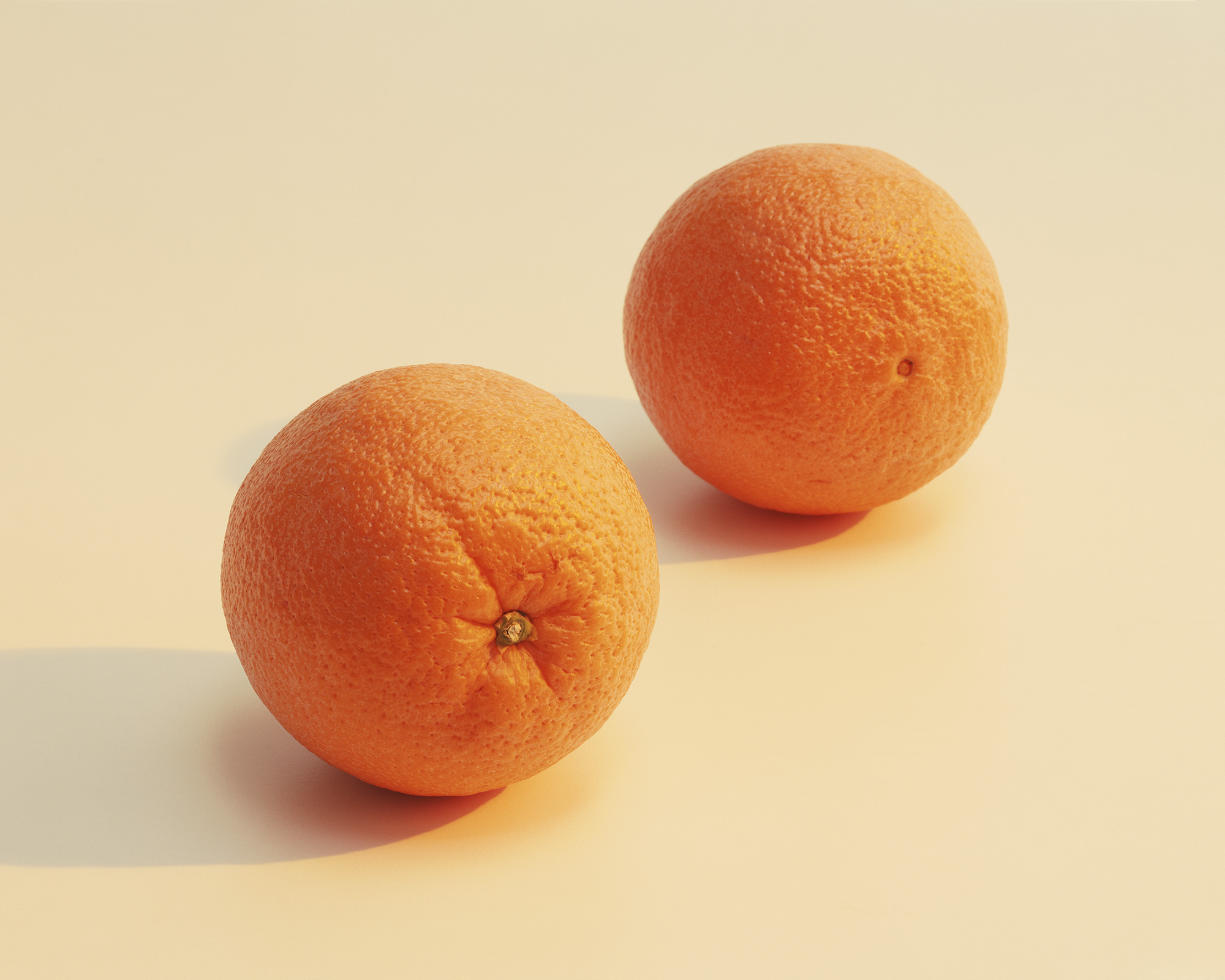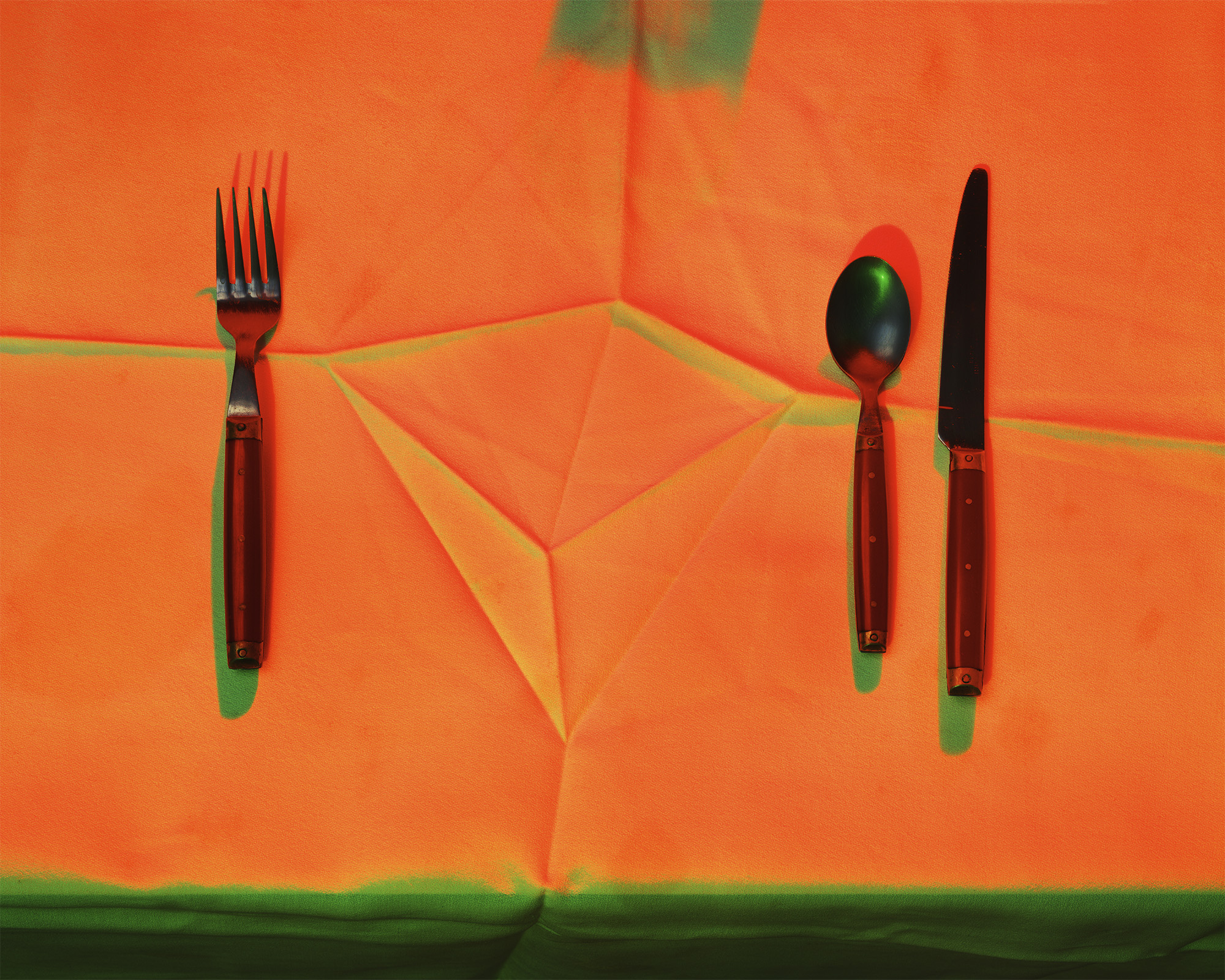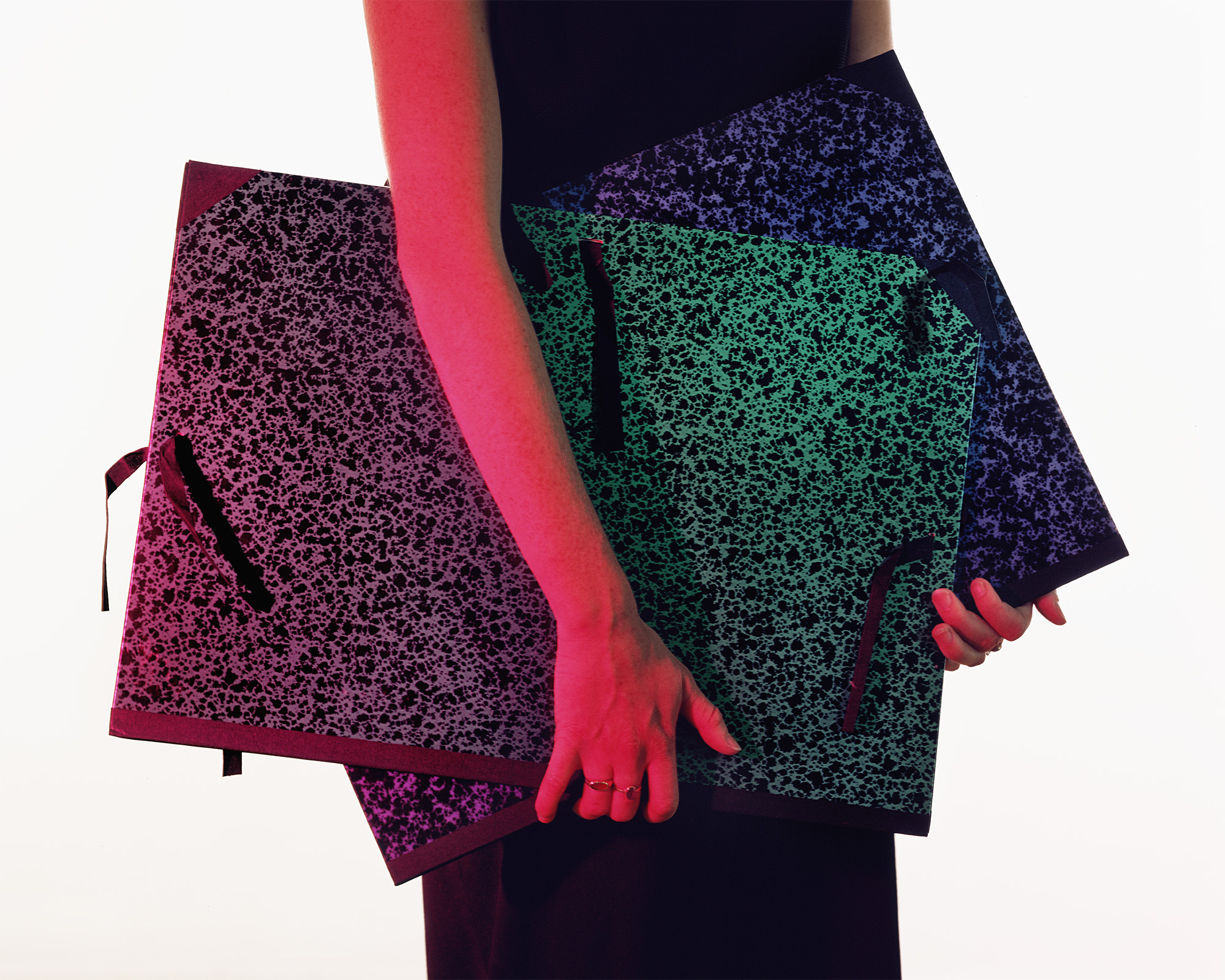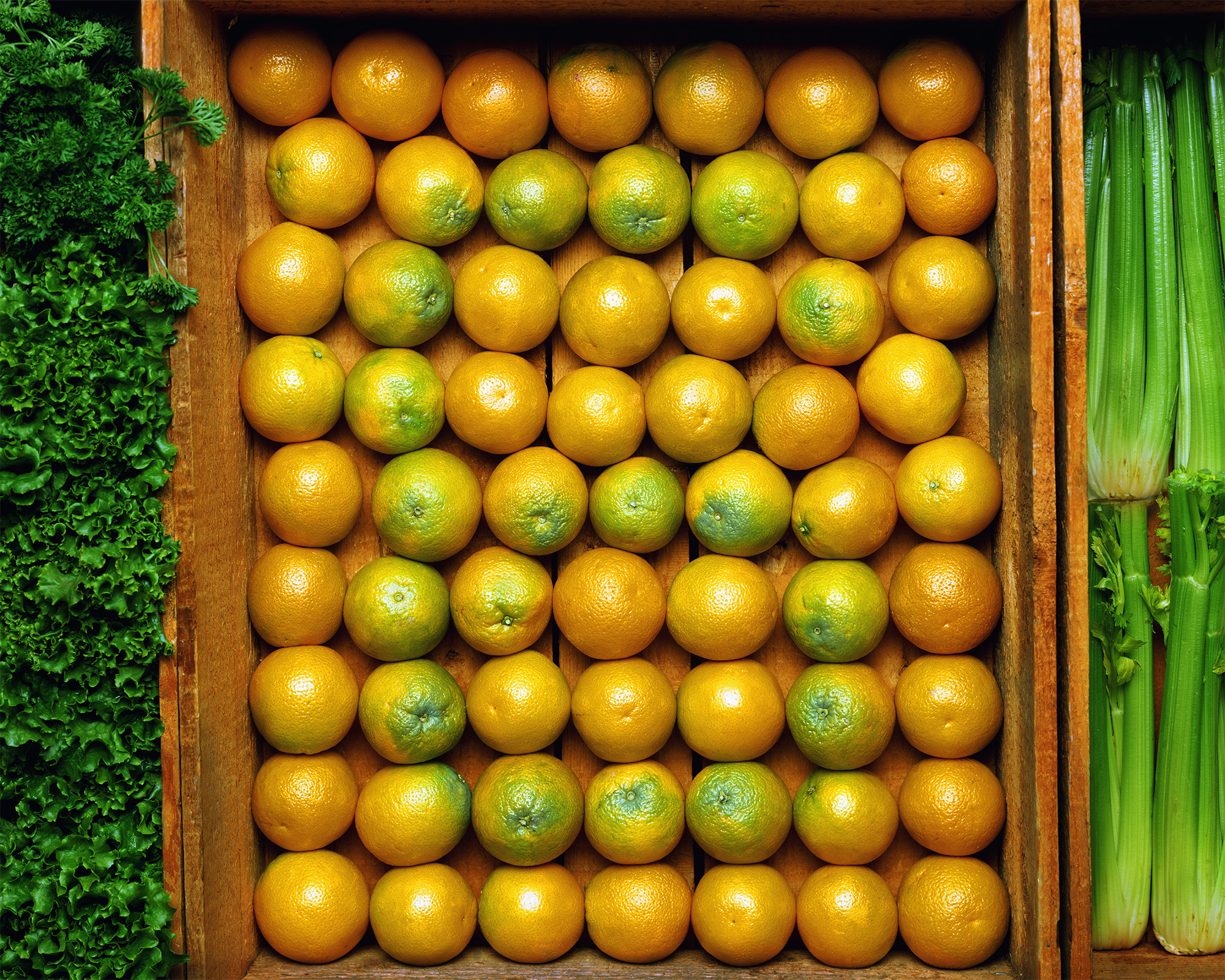 Inspired by textbooks on the theory of color photography, Howe undertook to recreate and test the veracity of the "governing principles" of the medium. His findings, though sometimes humorous and spuriously unscientific, nonetheless lead us to believe that there is often more to photo-science than meets the eye. Howe used tri-color studio lights projecting primary colors red, blue and green to demonstrate their physical recombination into secondary the colors of yellow, magenta, cyan and white.
Where his subject is a line of ducks suggesting a funfair shooting gallery, Howe is taking aim at certain edicts in the textbooks both proving and at the same time disproving their veracity; accidental folds on a restaurant tablecloth are both trompe l'oeil illusion and proof of how three-point perspective drawing principles govern what we think we see; and a naked female torso placed on a white paper surface appears to hover off the studio floor when lit by tri-color lights that "make white".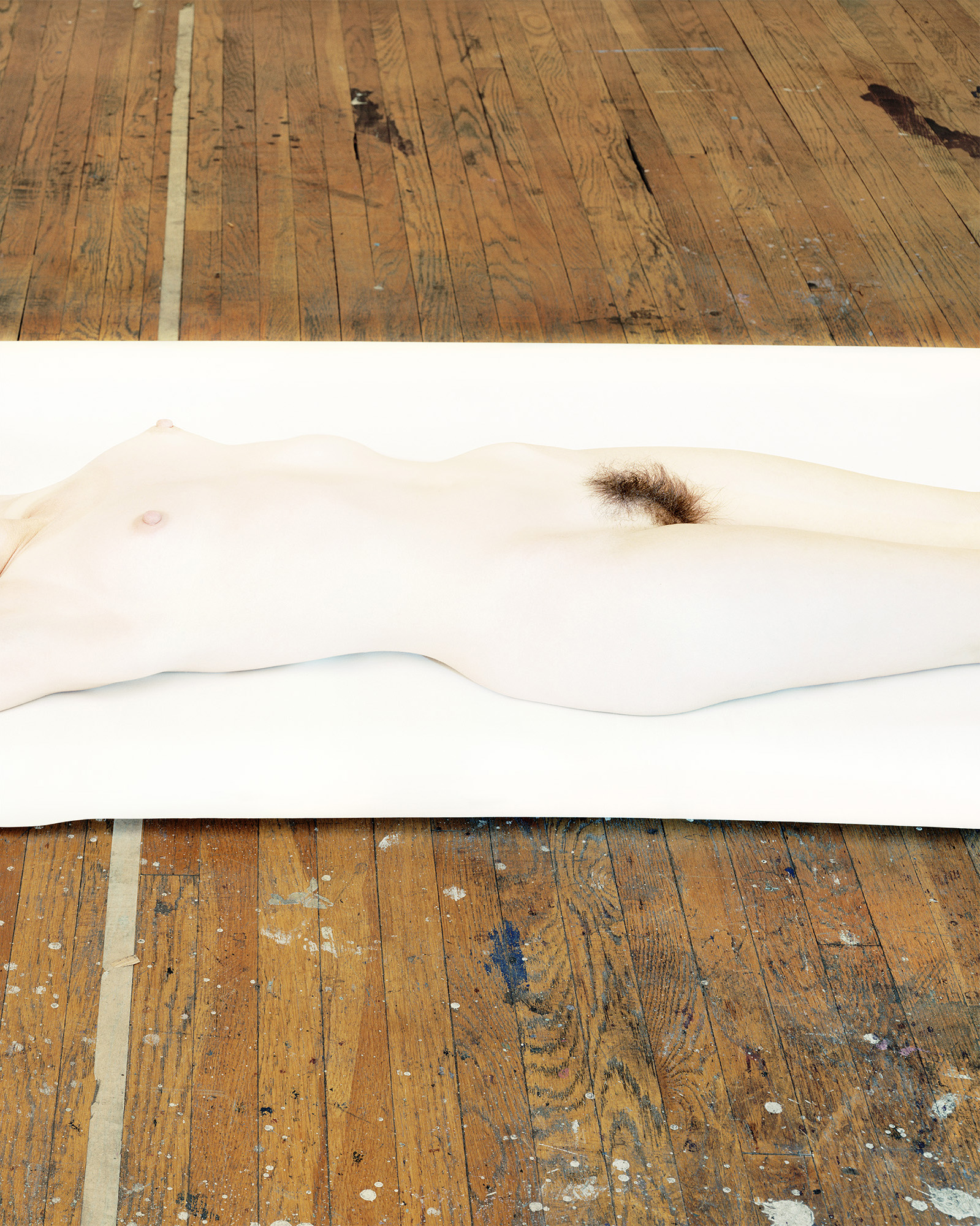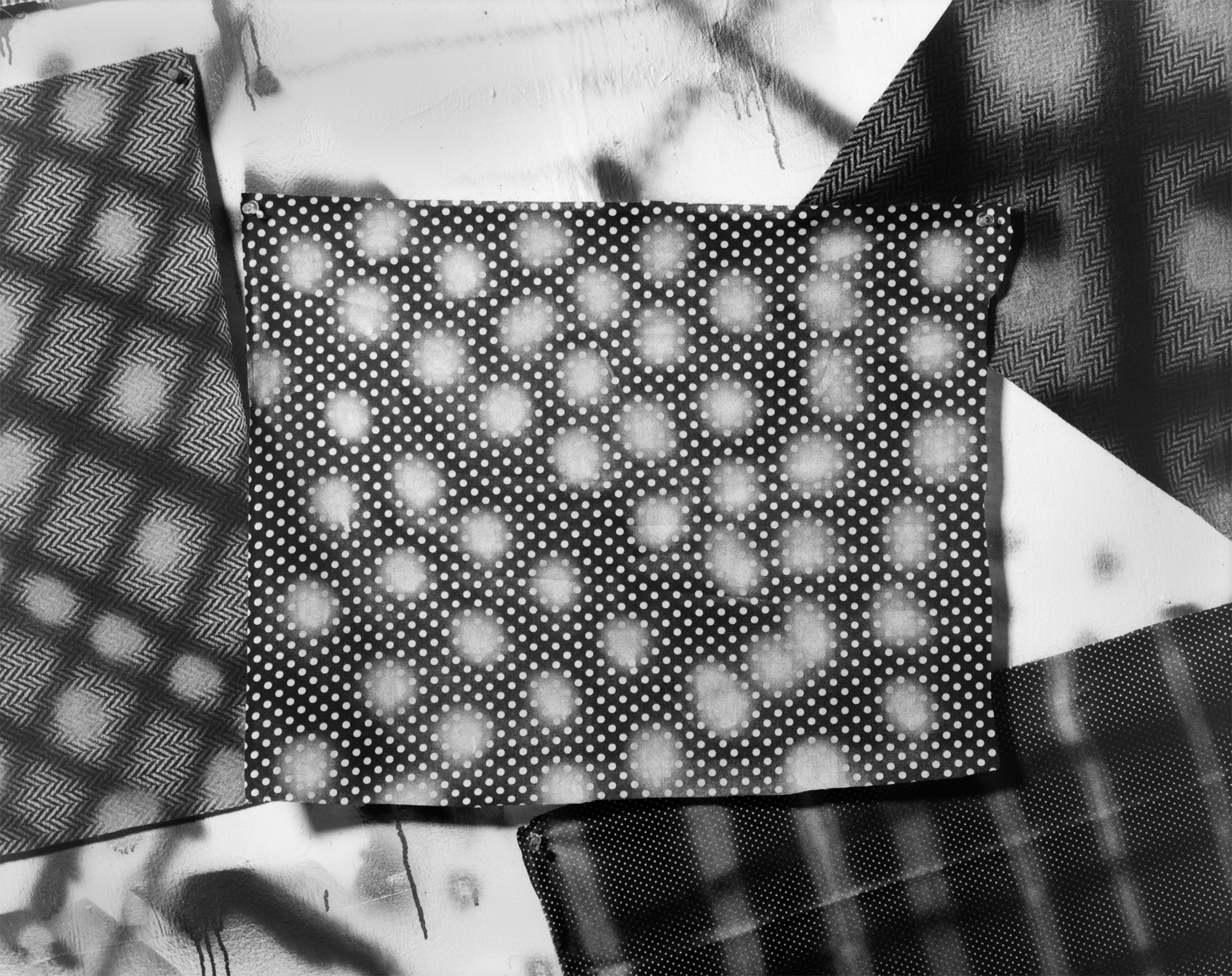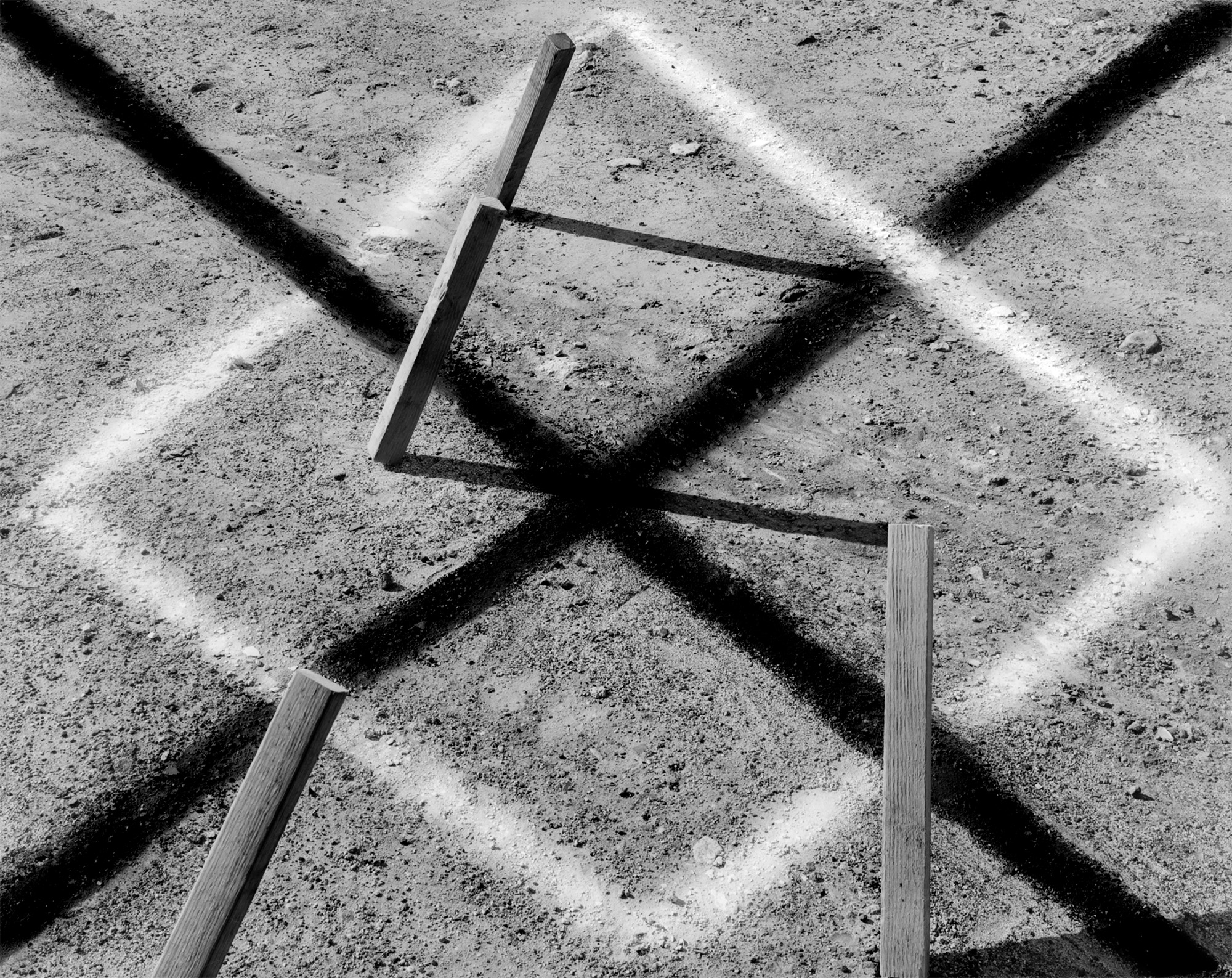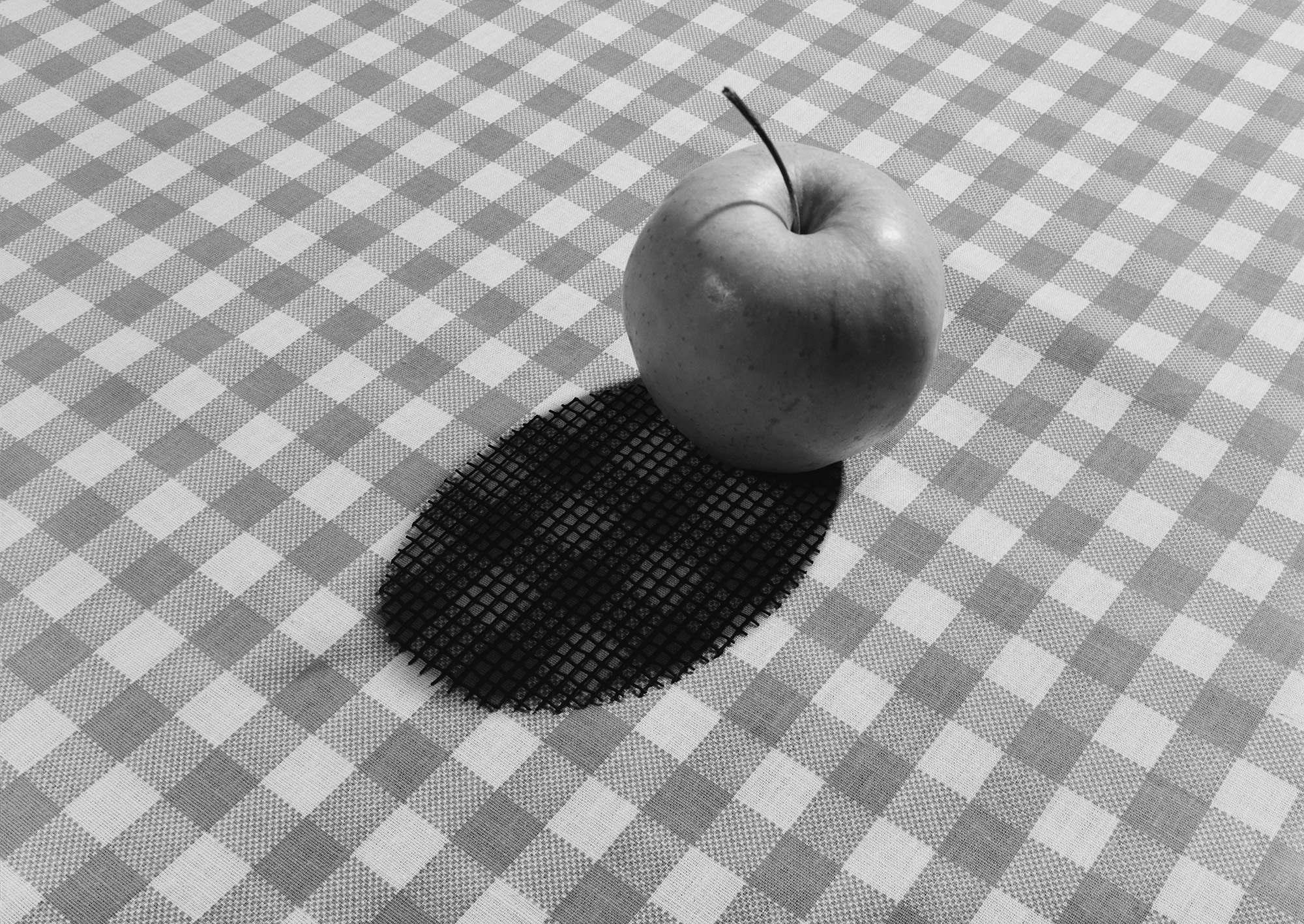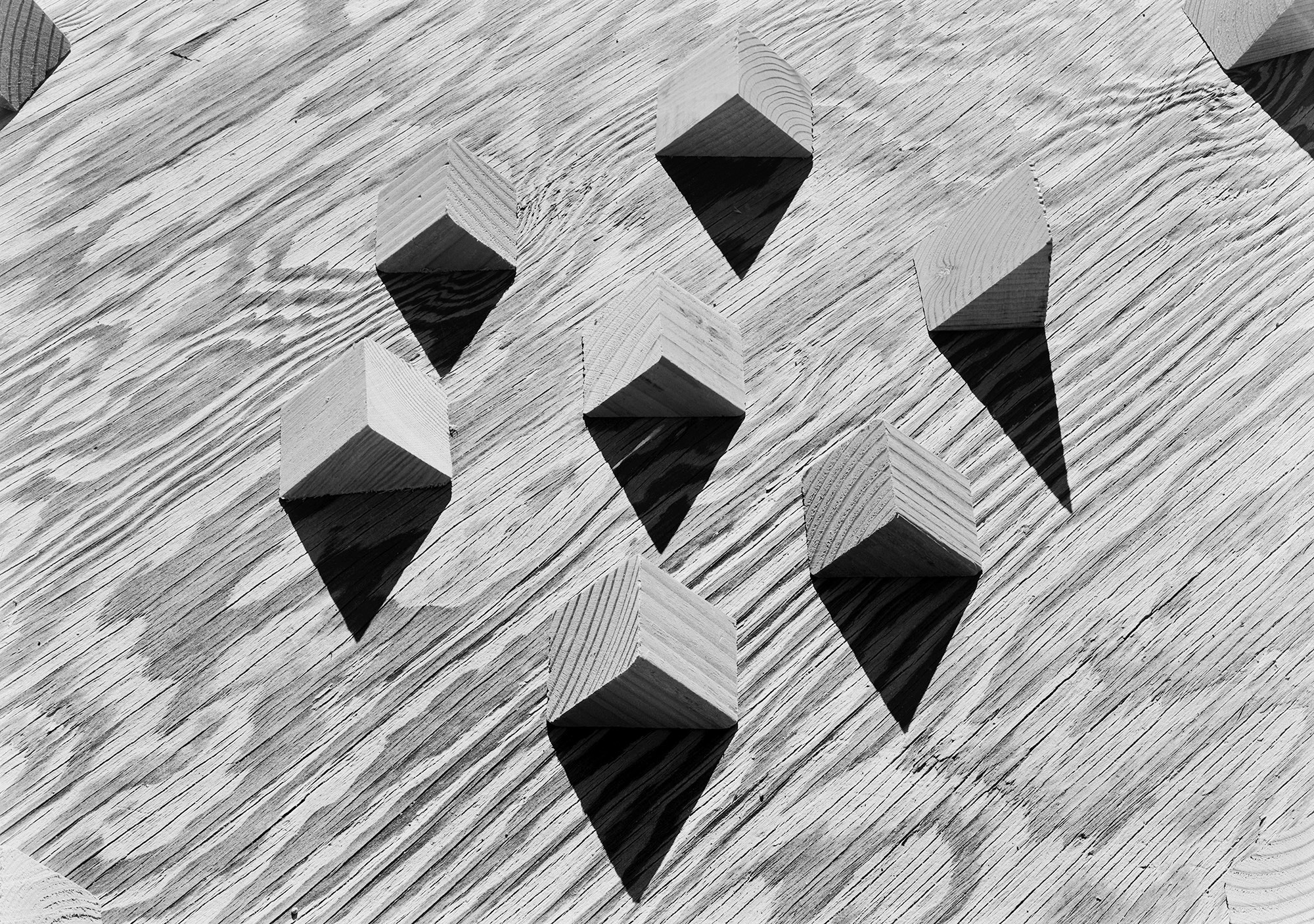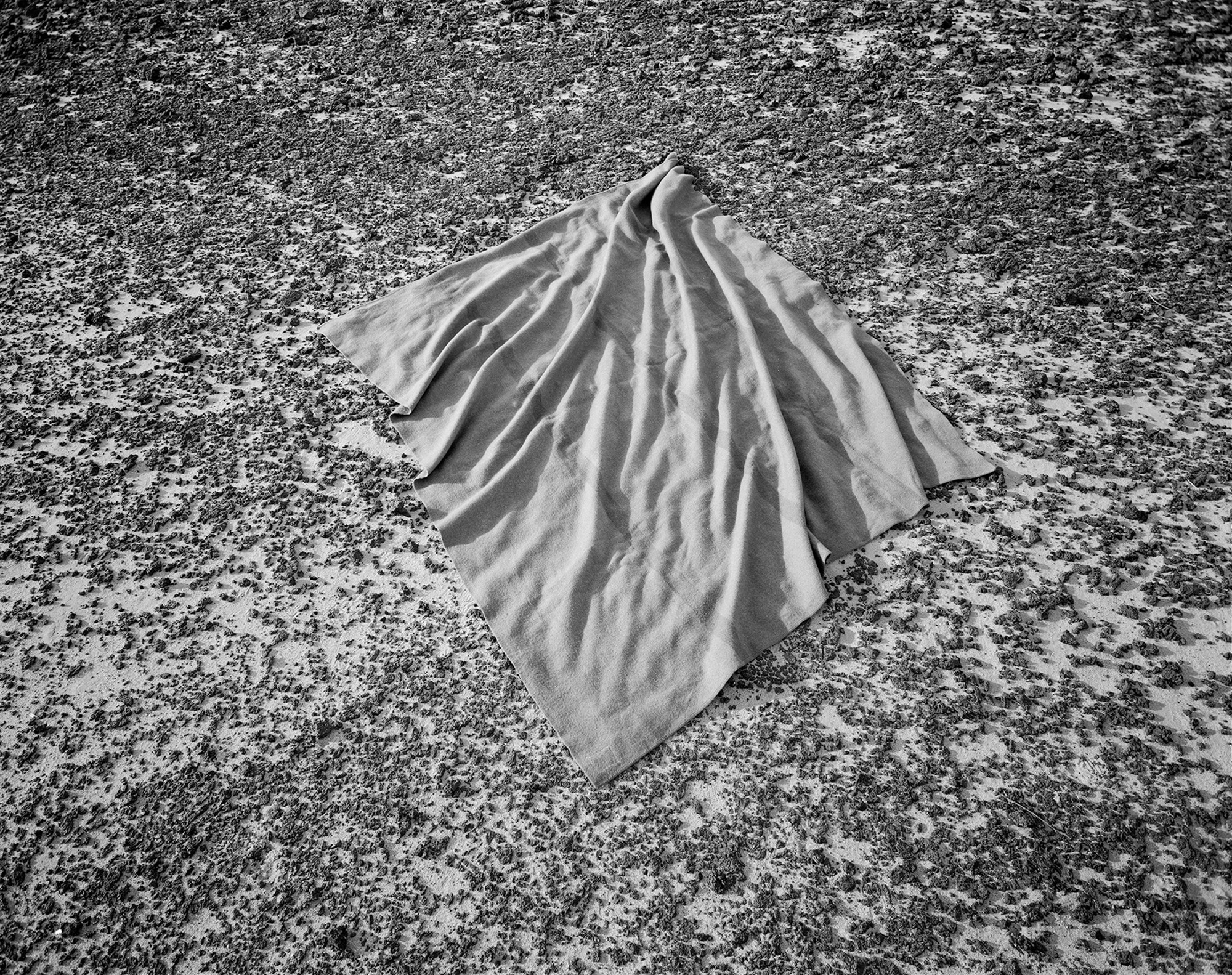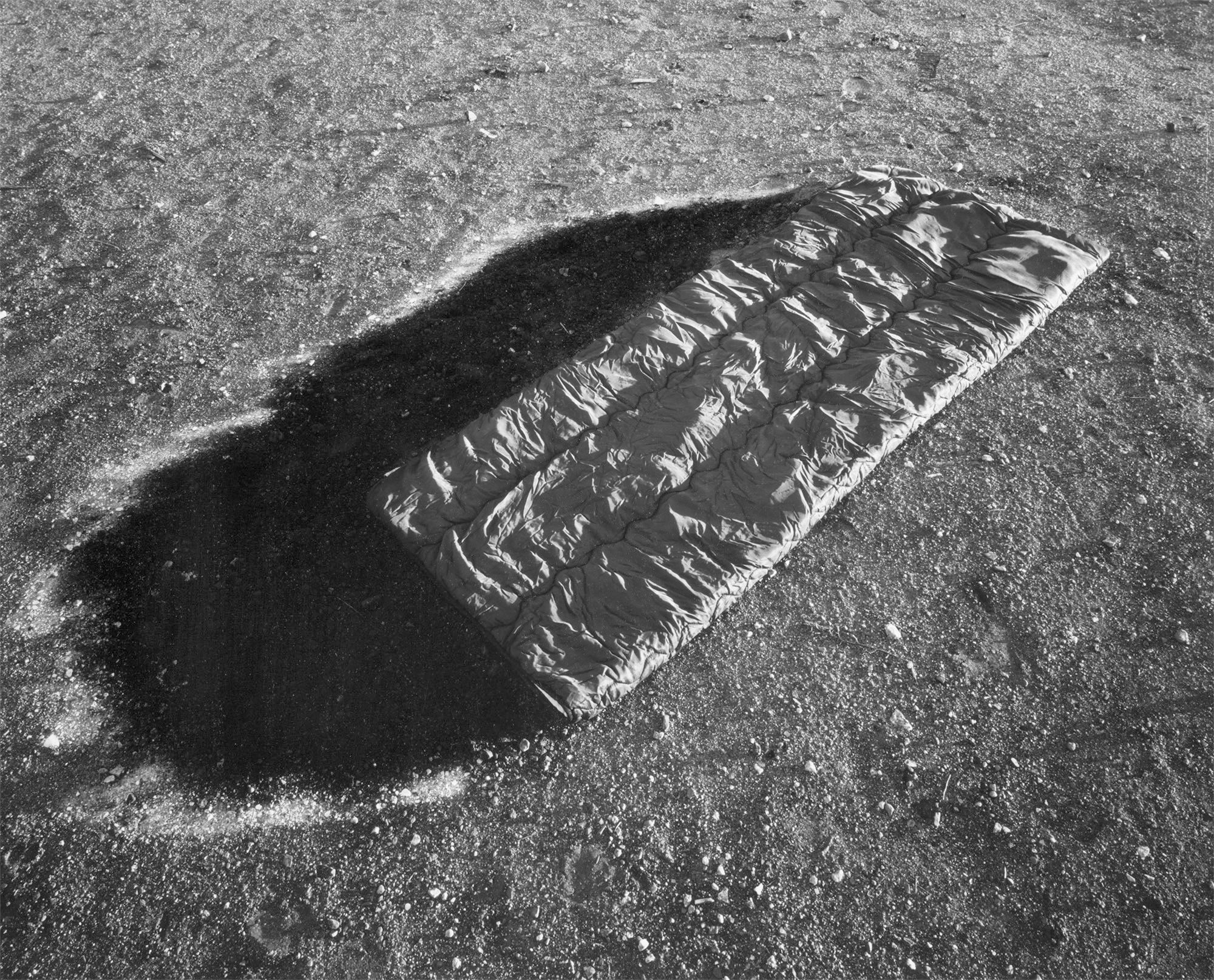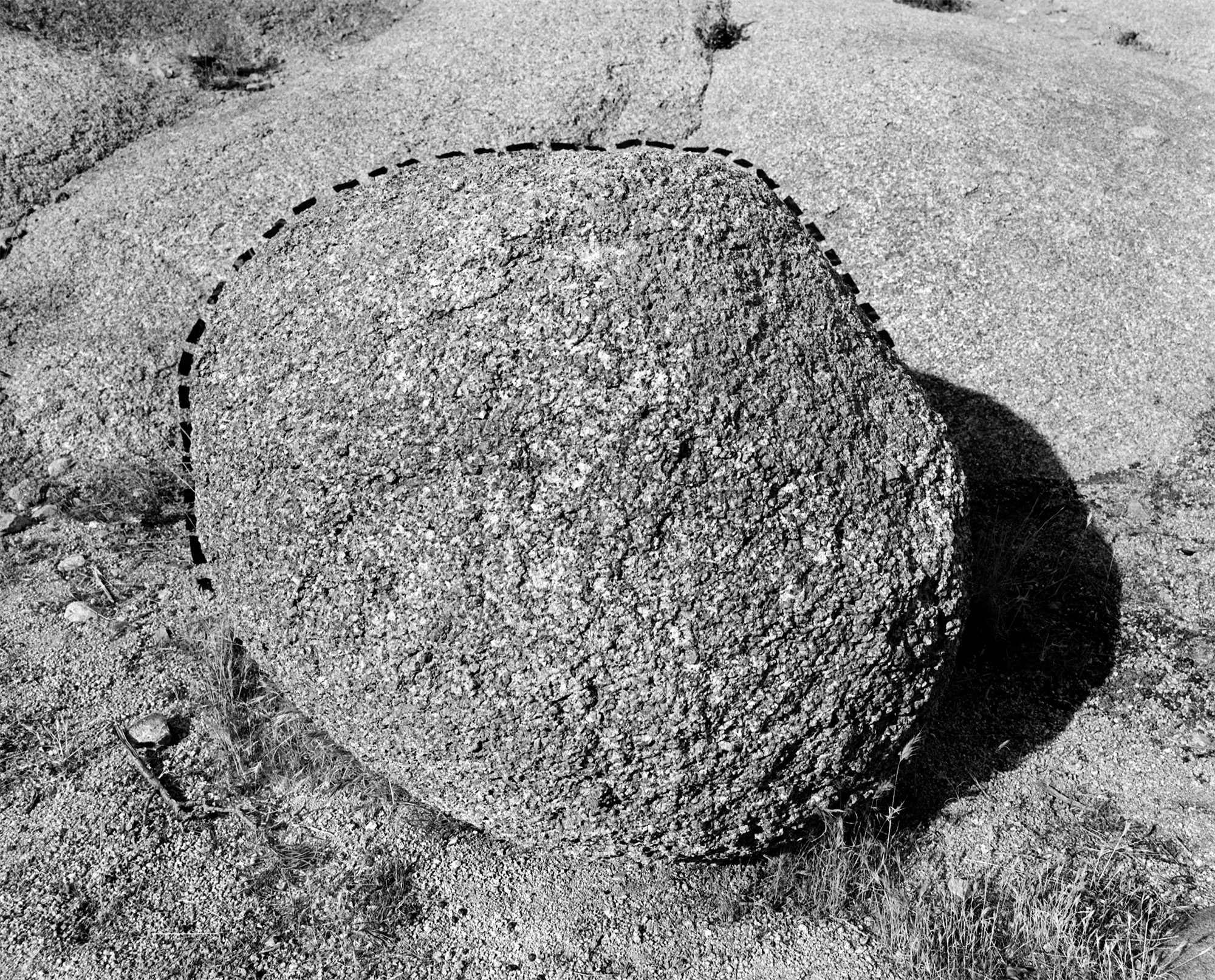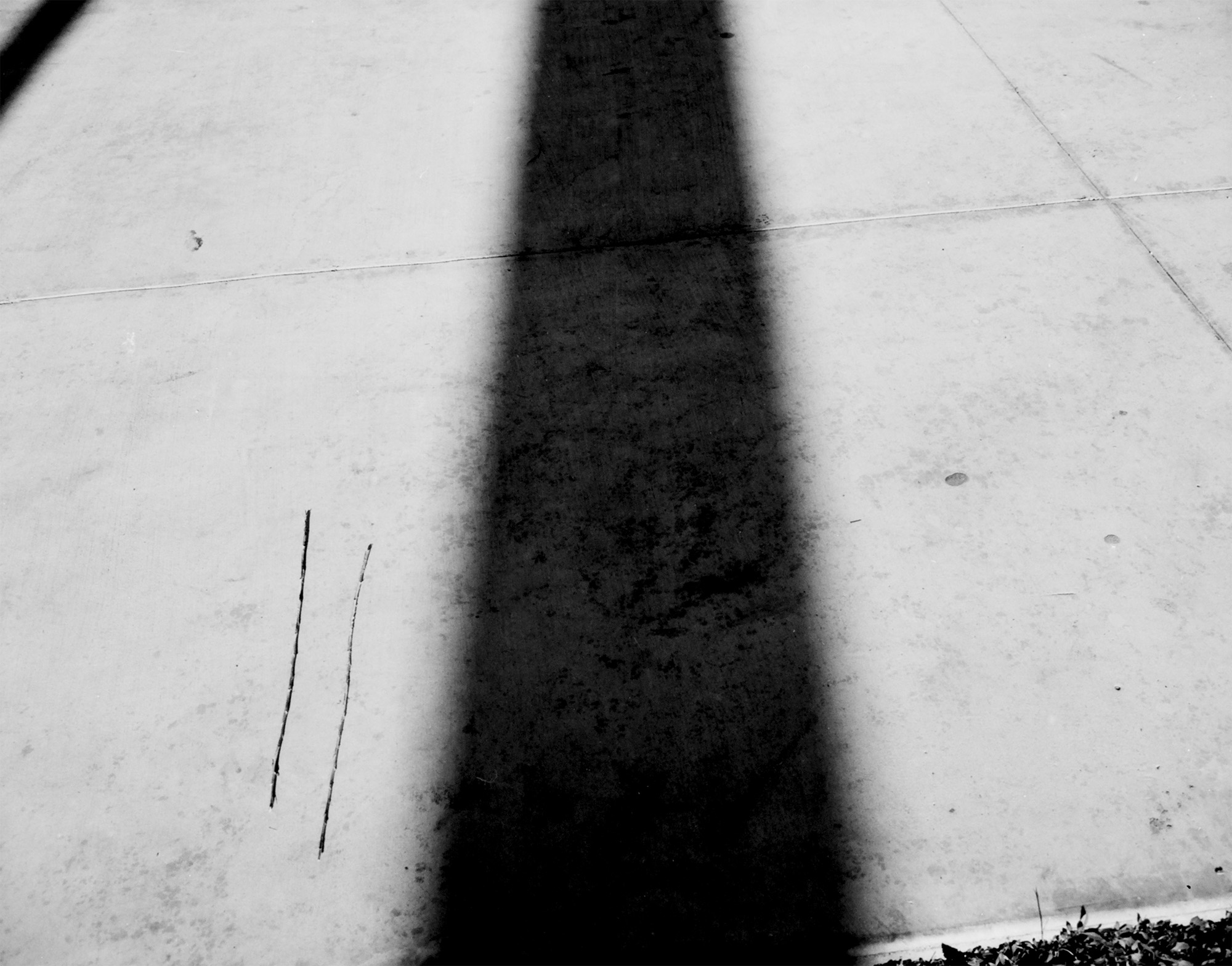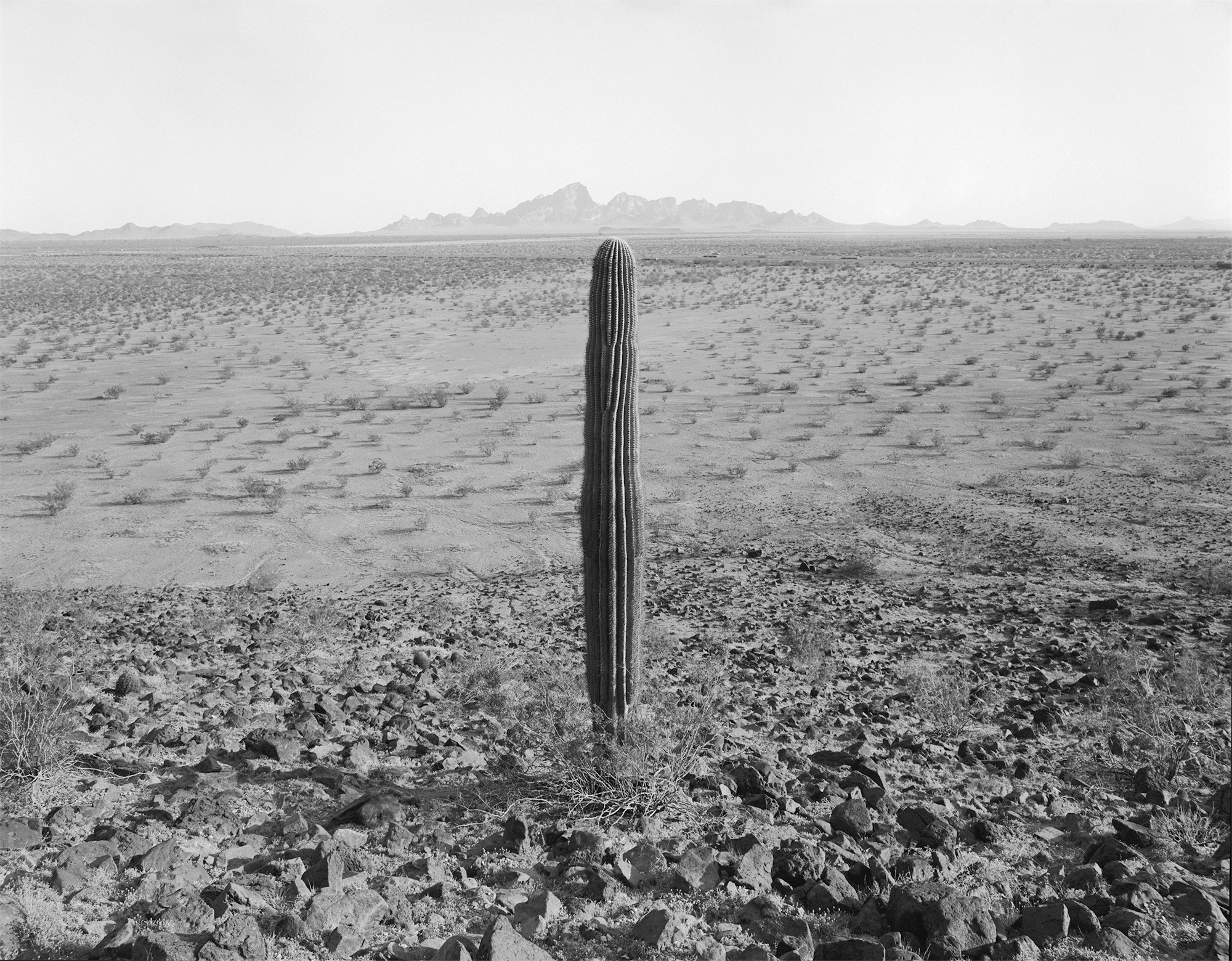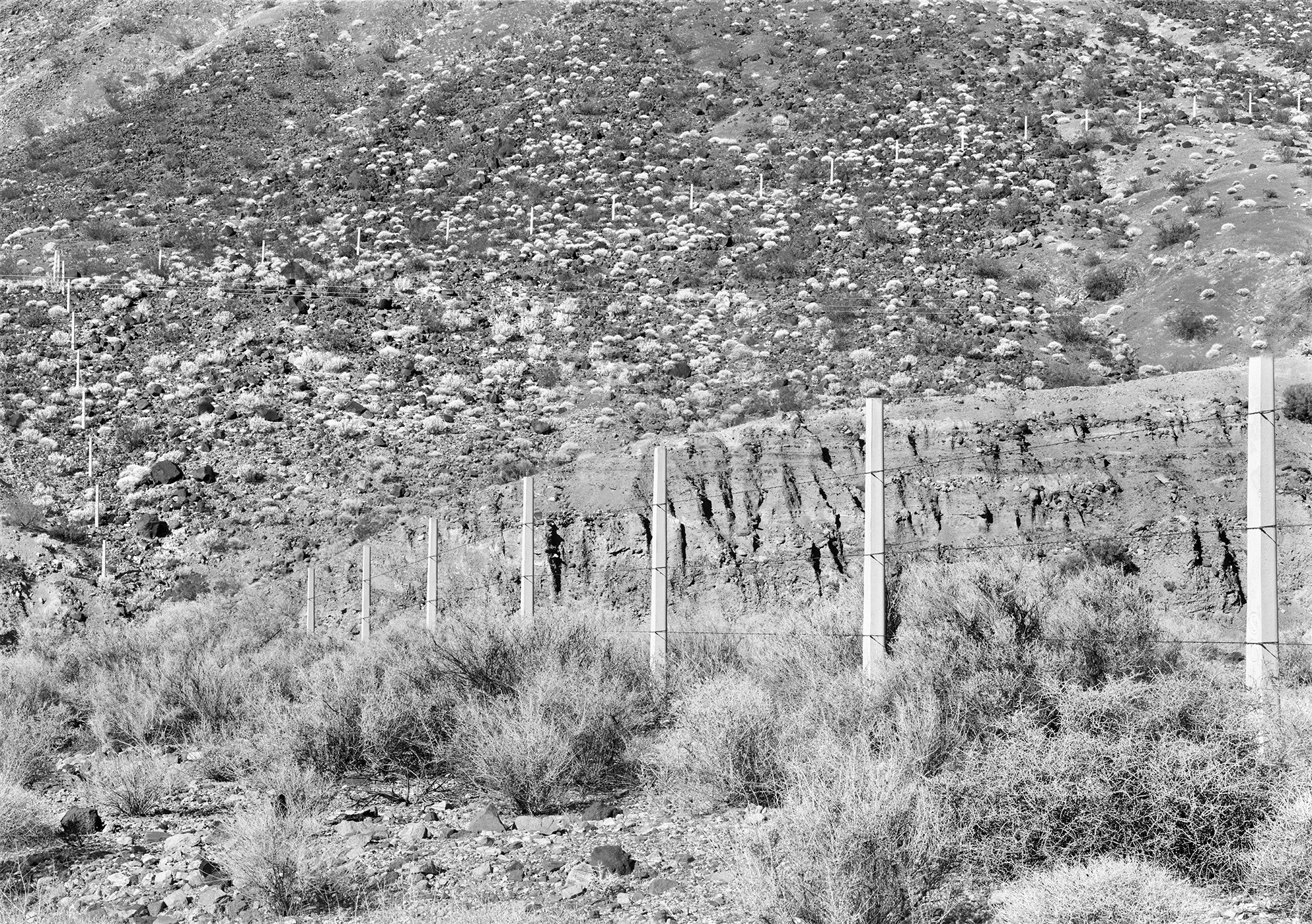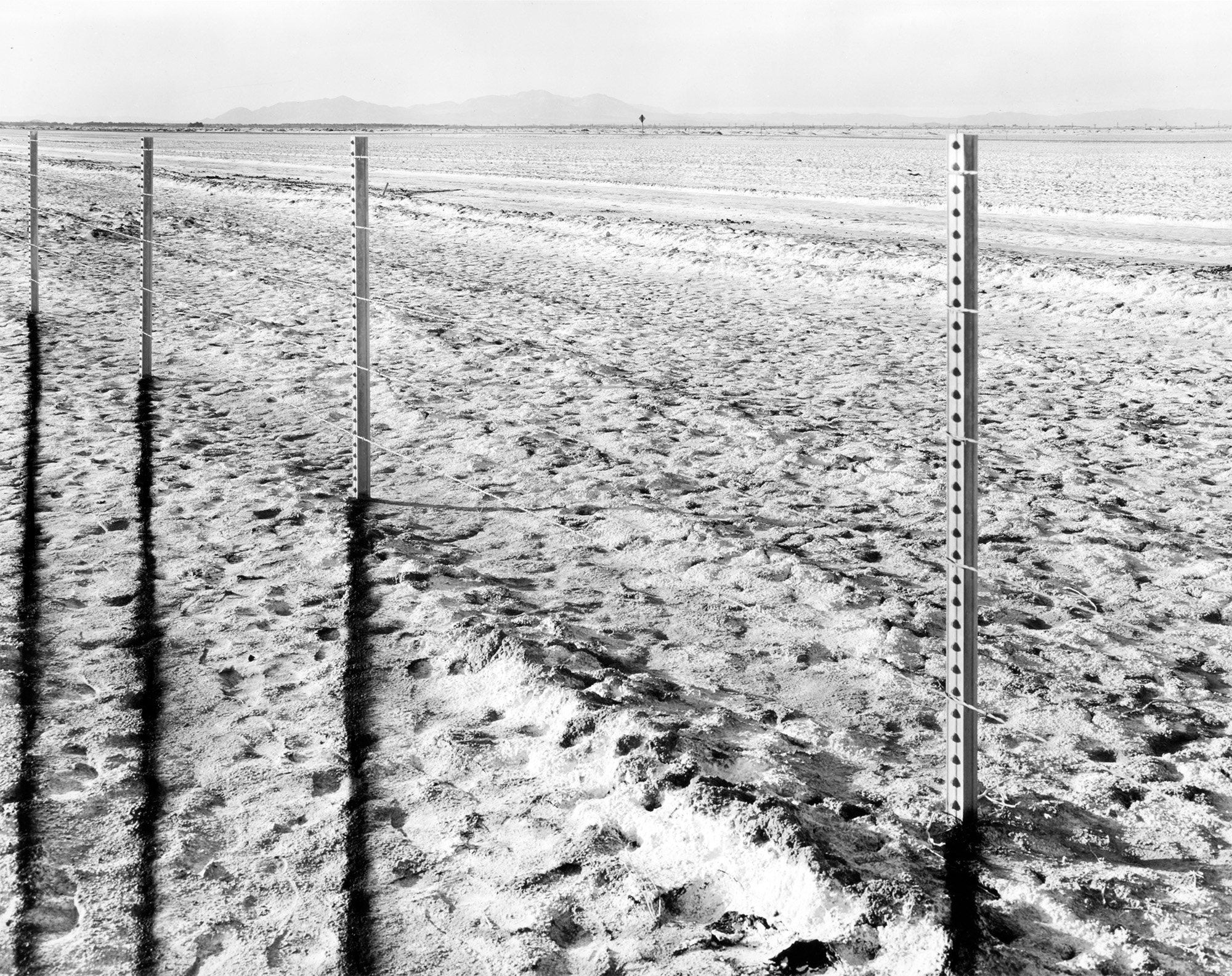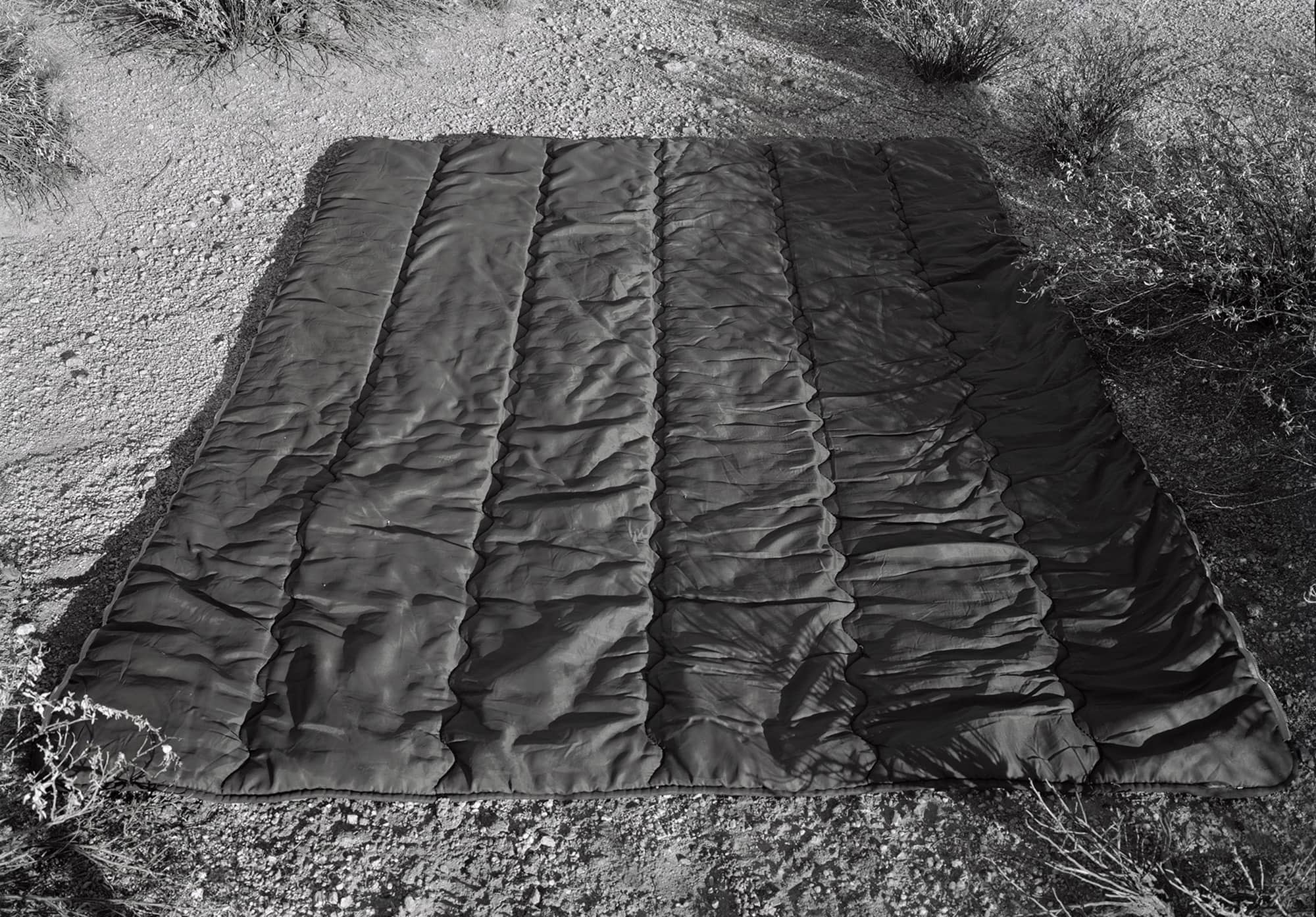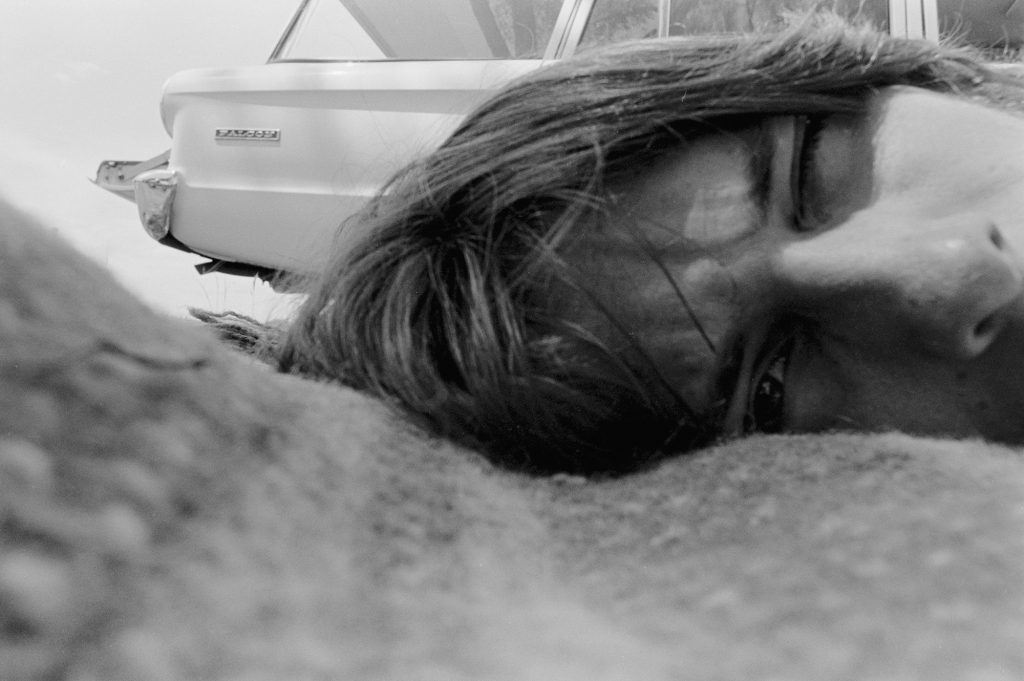 Graham Howe was born in Sydney in 1950 and received his Master of Fine Arts degree, majoring in Photography, from the University of California, Los Angeles in 1979 – studying with Robert Heinecken – as well as his Diploma of Art & Design—Photography, Film and Art History, (Hons) in 1971, from Prahran College of Advanced Education, Melbourne, Australia.
In 2008 a forty-year retrospective exhibition of his work was curated by Colin Westerbeck and exhibited at the California Museum of Photography in Riverside and commemorated by the CMP's publication of Howe's first monograph, Sly Conspiracies, Photographs 1968-2008. Howe's works are in many major museum collections including the Metropolitan Museum of Art, New York, the National Gallery of Australia, Canberra, the Los Angeles County Museum of Art, and the Victoria and Albert Museum, London. Howe is a recipient of a National Endowment for the Arts Photography Fellowship and a Ford Foundation grant.
Howe is mostly recognized as a photo-curator, art writer and historian. In 1972 he was one of the first employees of the Photographers' Gallery, London, in 1973 a research assistant at The Royal Photographic Society, London, and later that year he became the founding Director of The Australian Centre for Photography, Sydney. In 1976 Howe became curator for Graham Nash Collection and in 1984 he was a visiting curator the Museum of Contemporary Art, Los Angeles. In 1987 he founded Curatorial Assistance, an arts organization specializing in traveling art exhibitions and museum services. Howe is the biographer of photographers E.O. Hoppé and Paul Outerbridge and has written numerous essays and has many published books on photographic art.
Graham Howe: Sly Conspiracies: Photographs 1968-2008 – Curated by Colin Westerbeck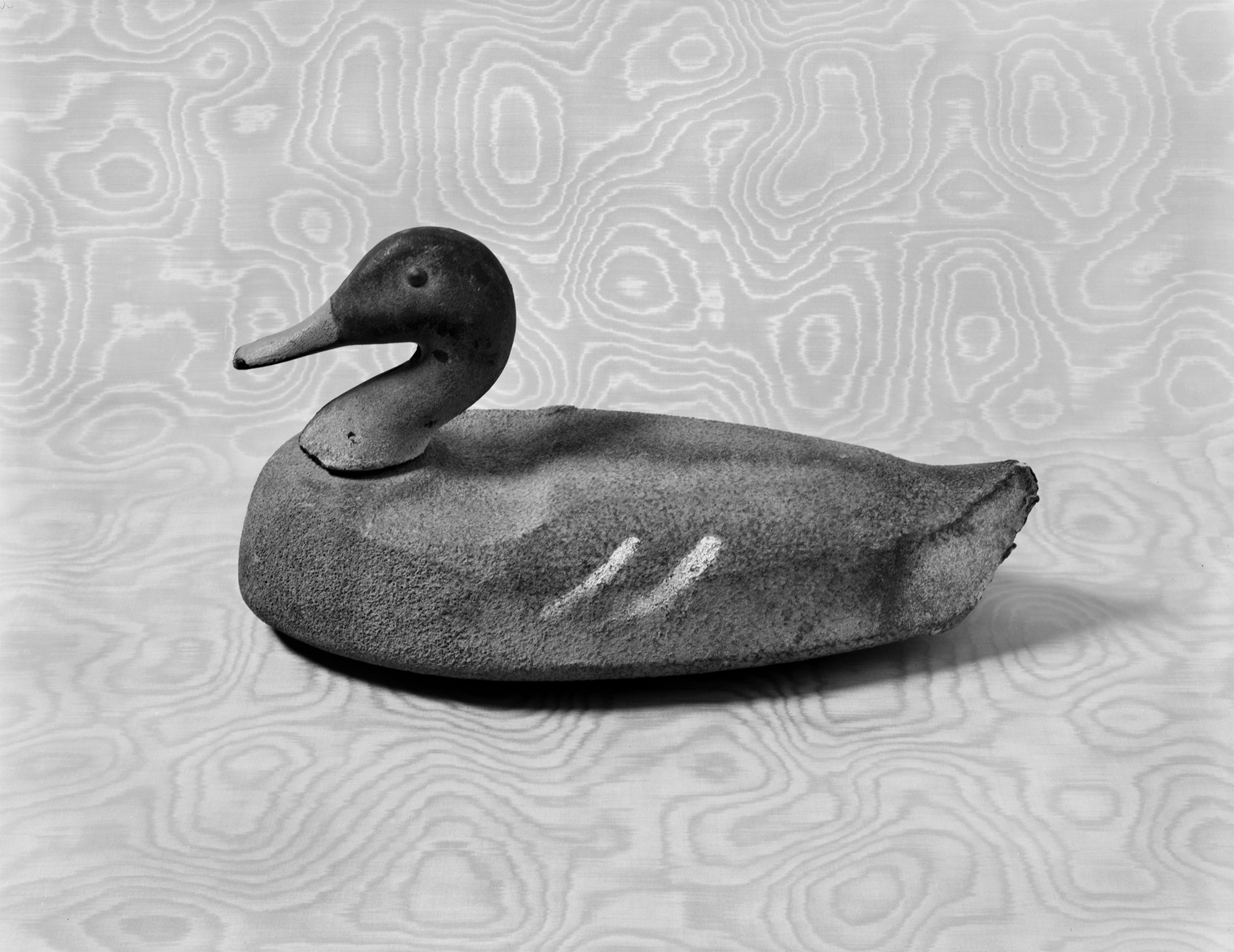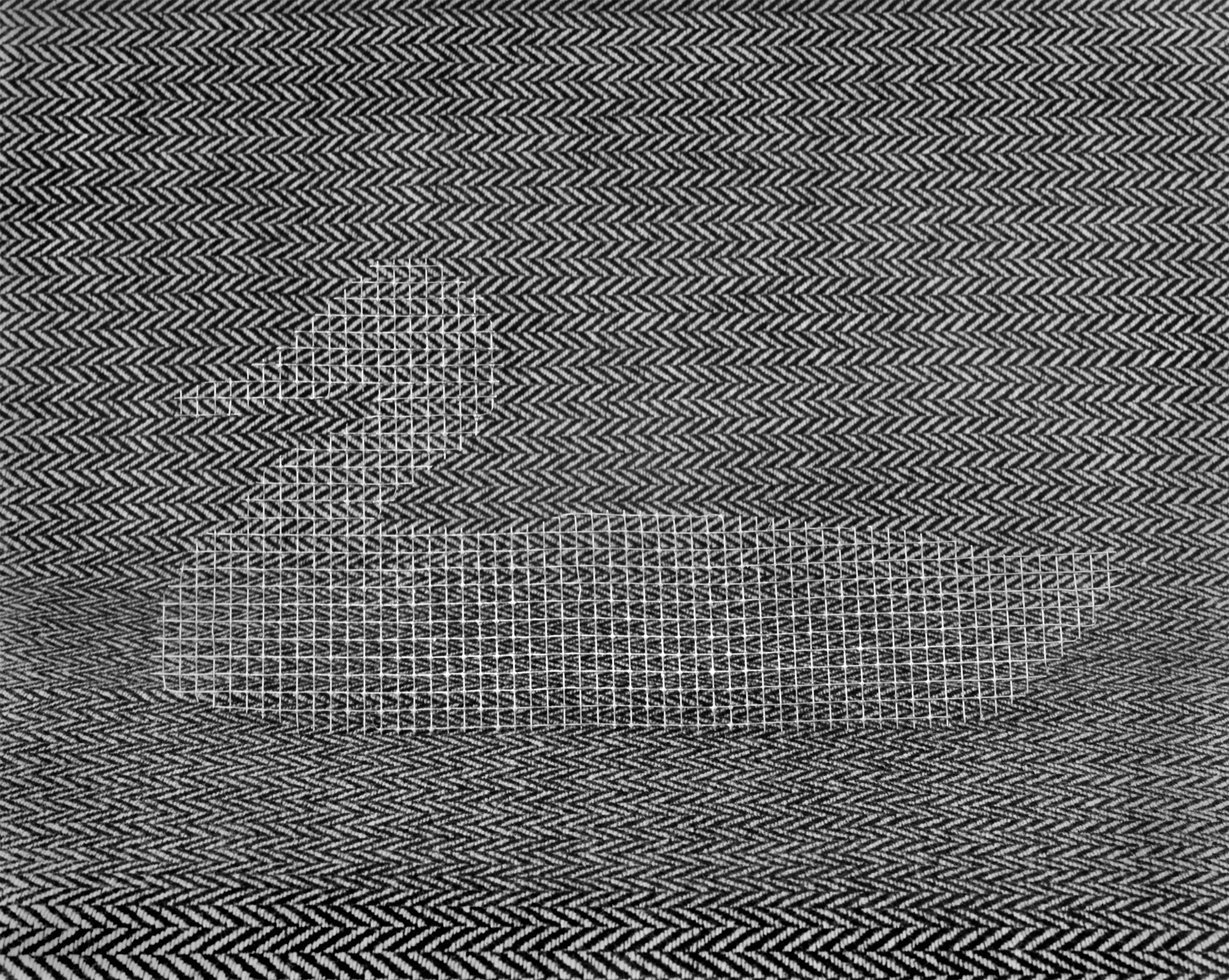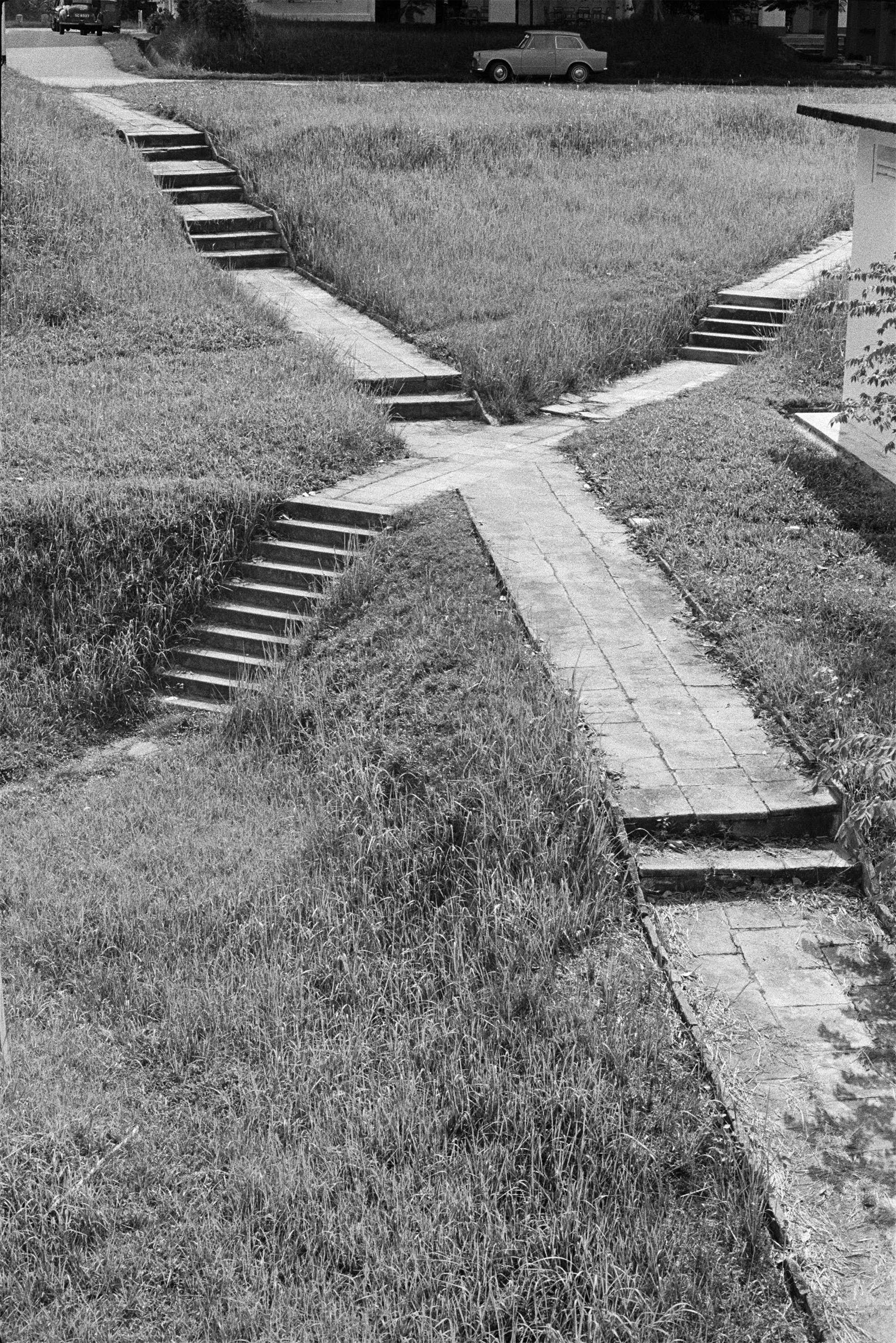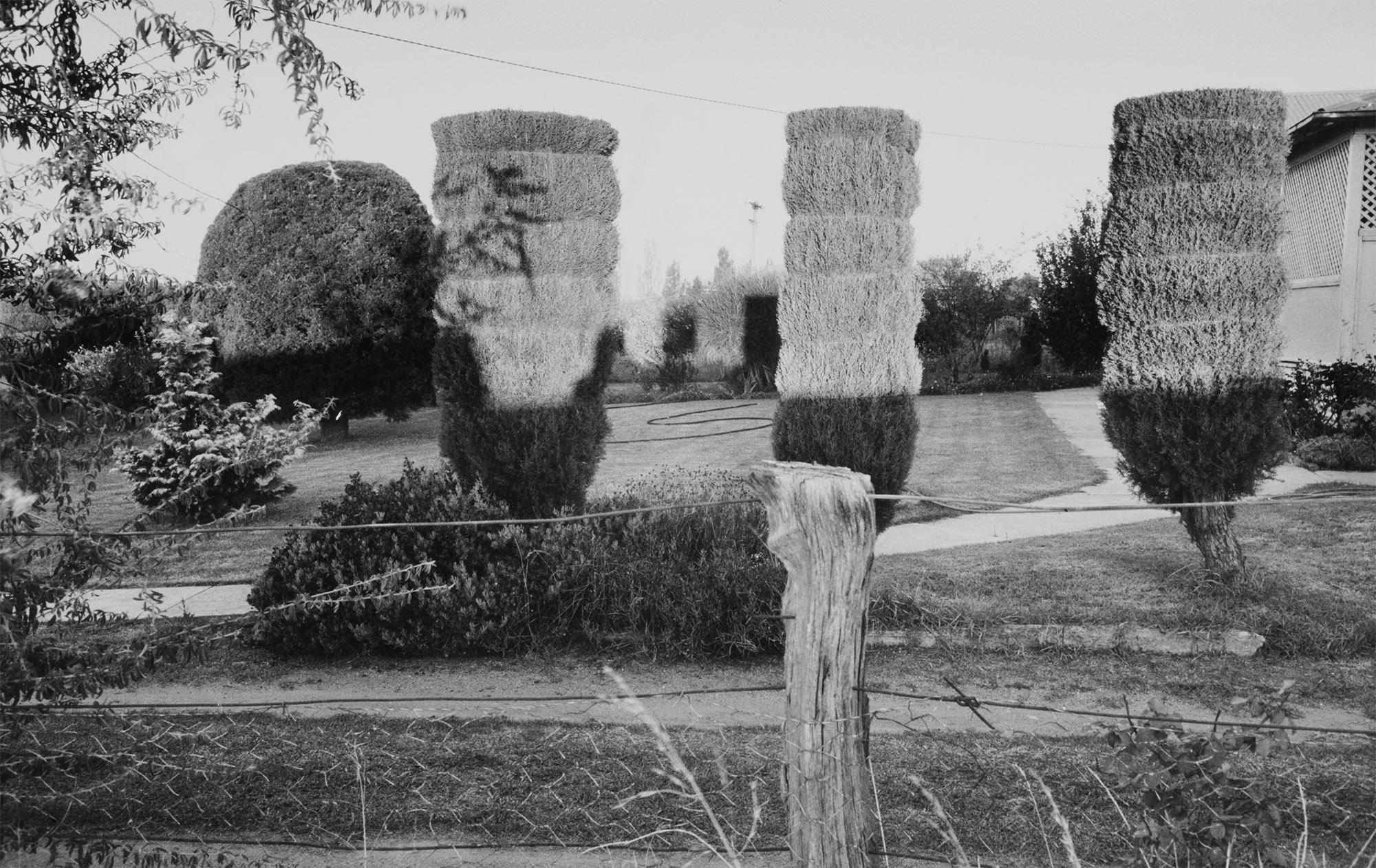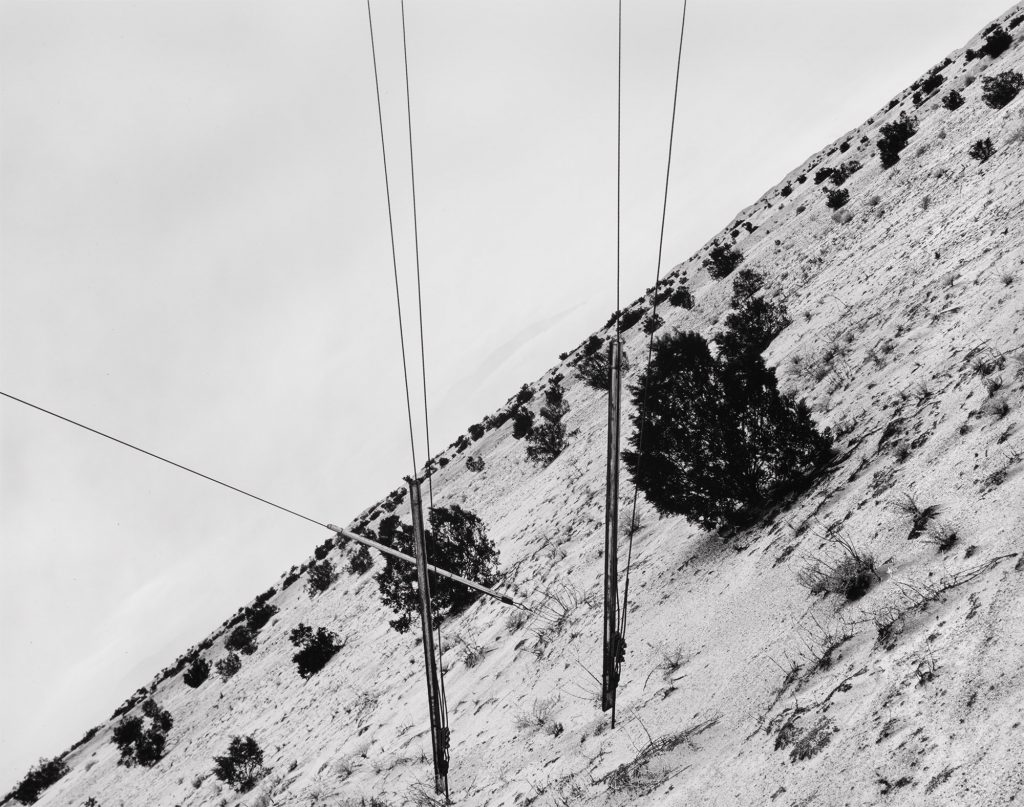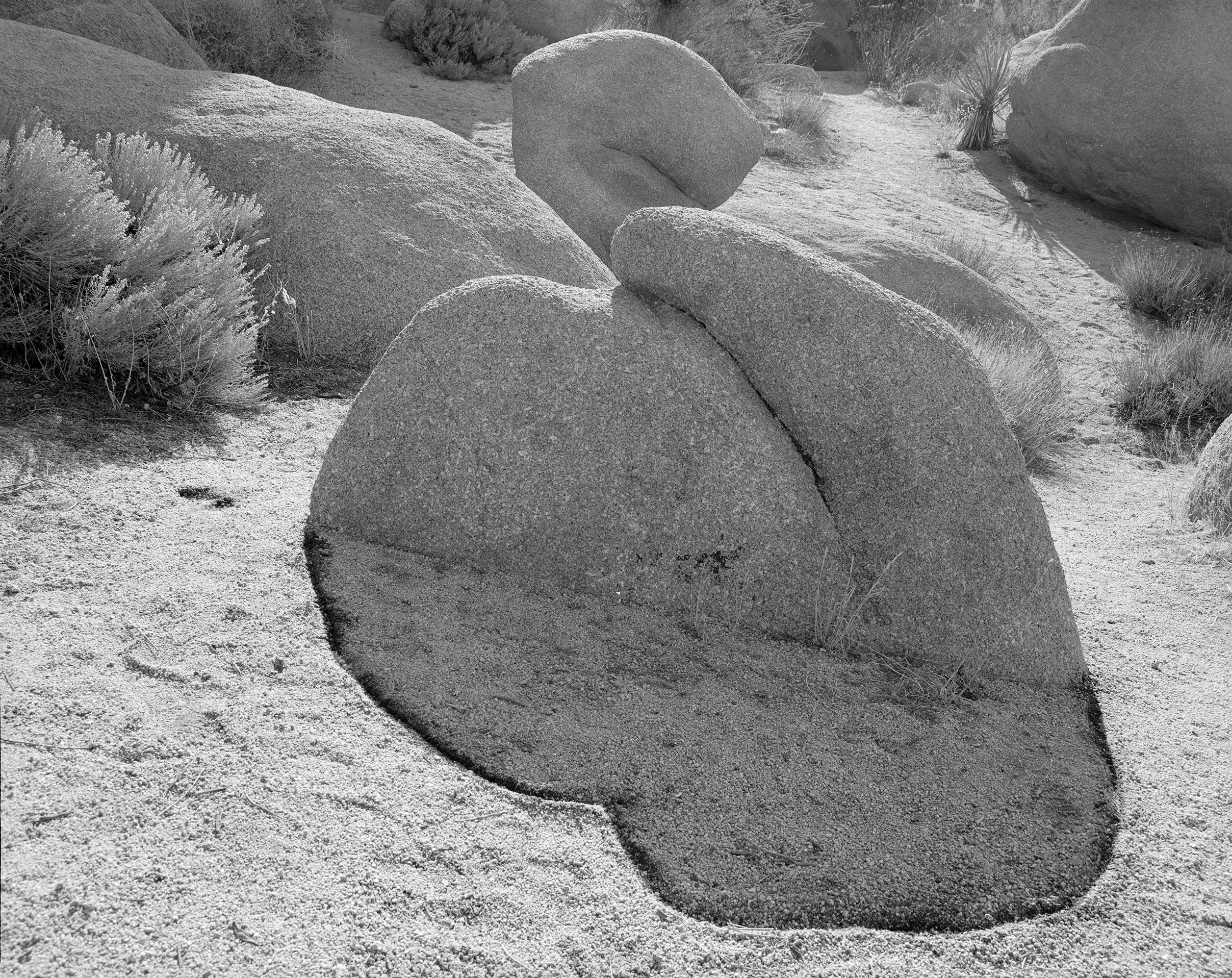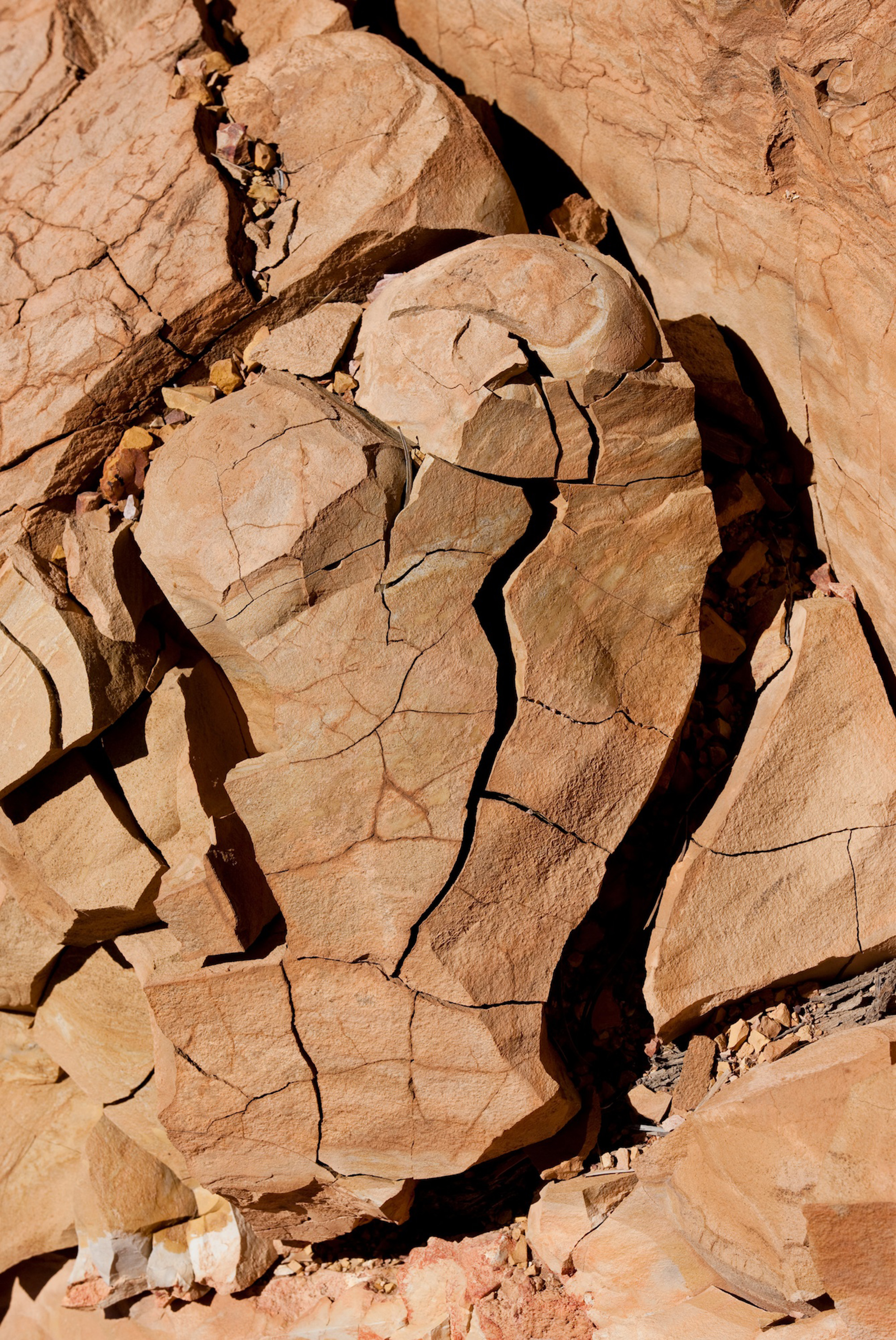 American Freeway, 1975-1981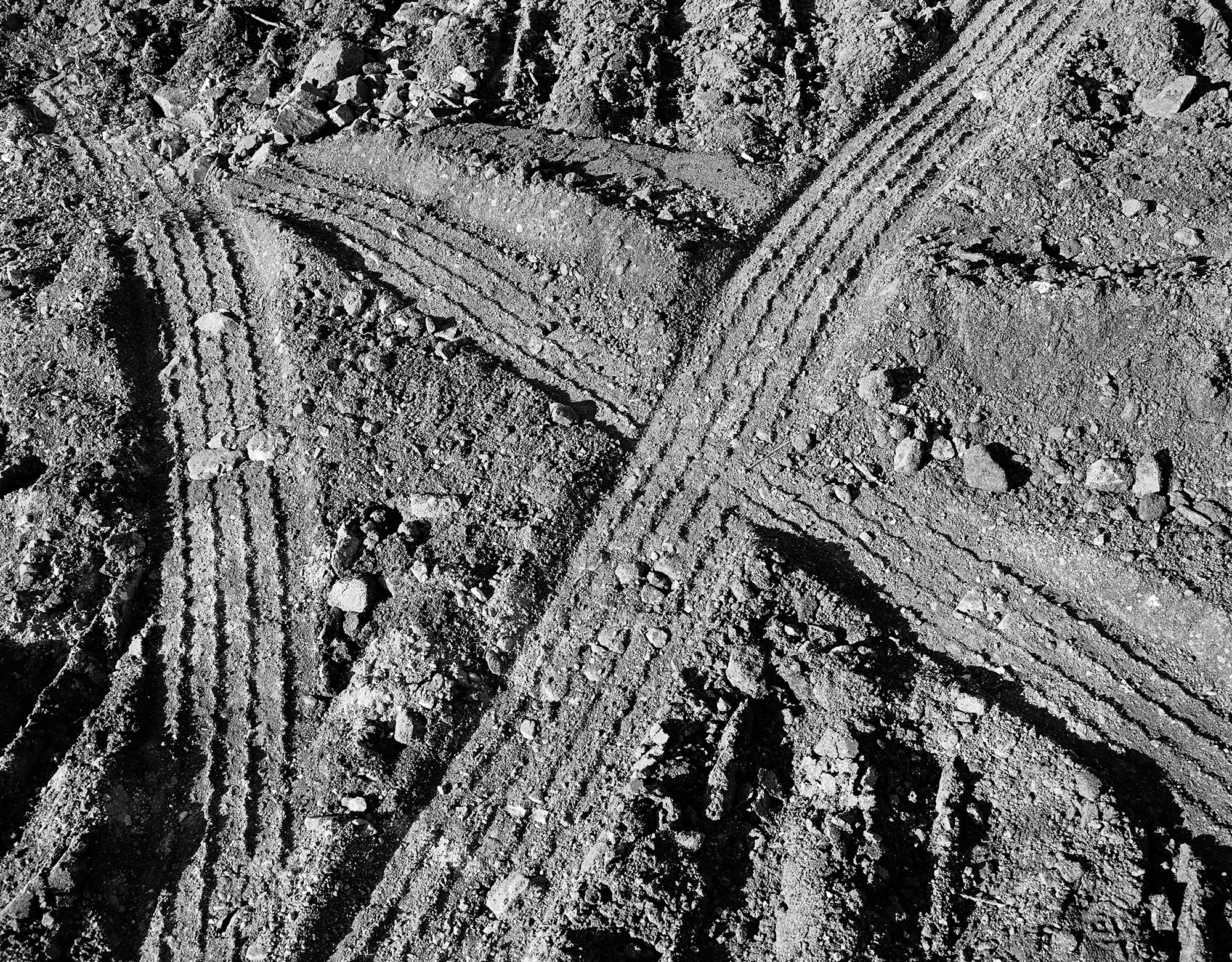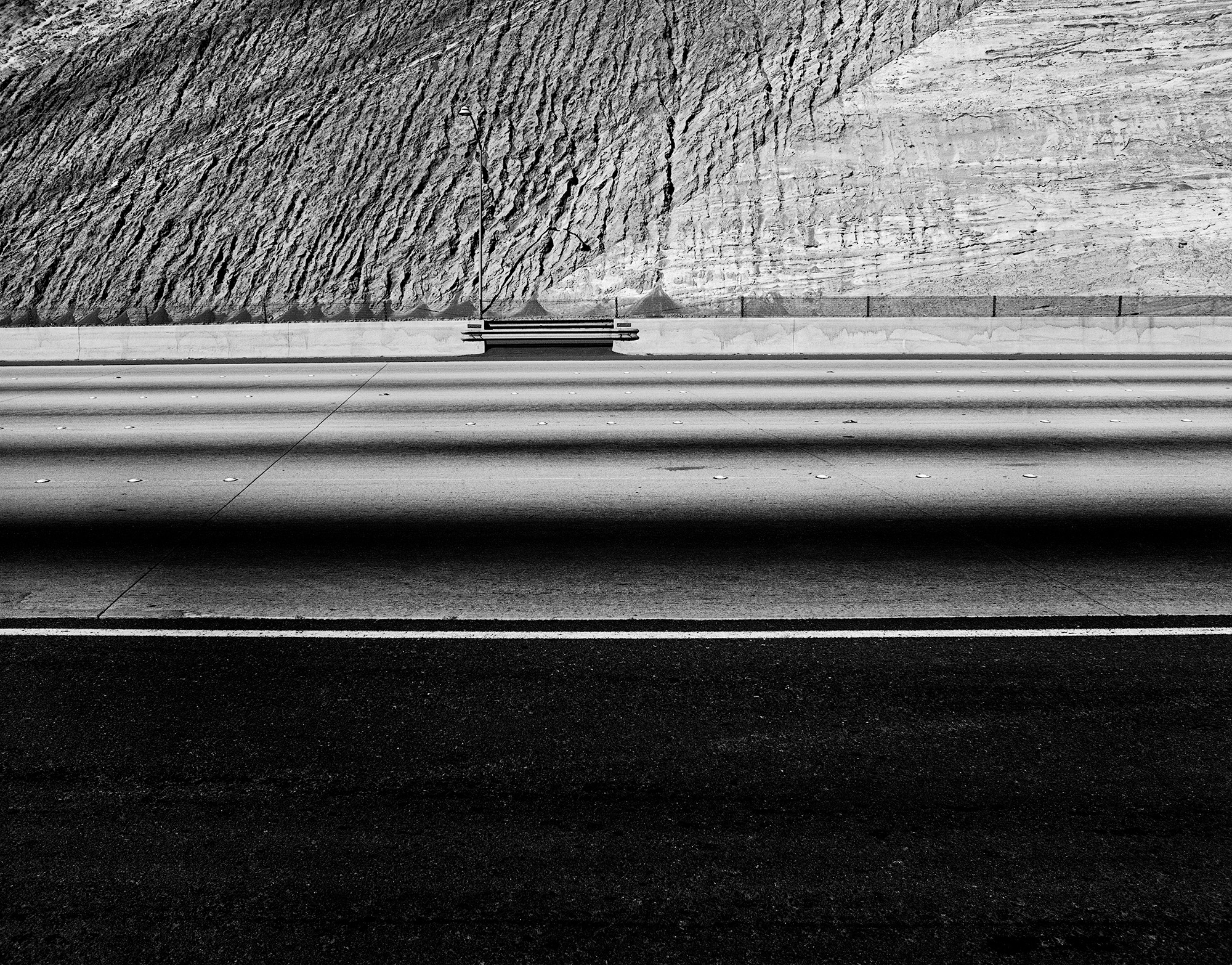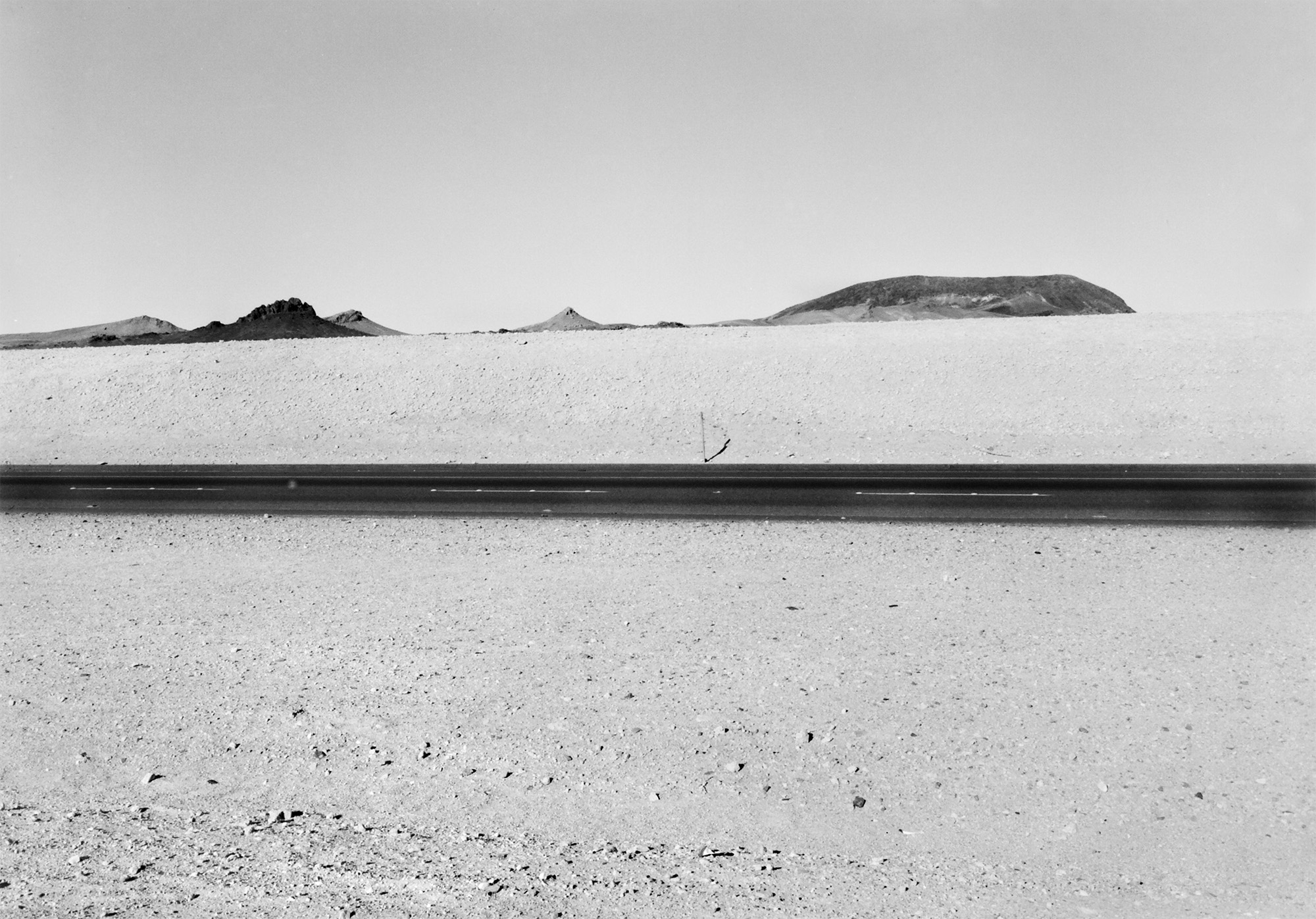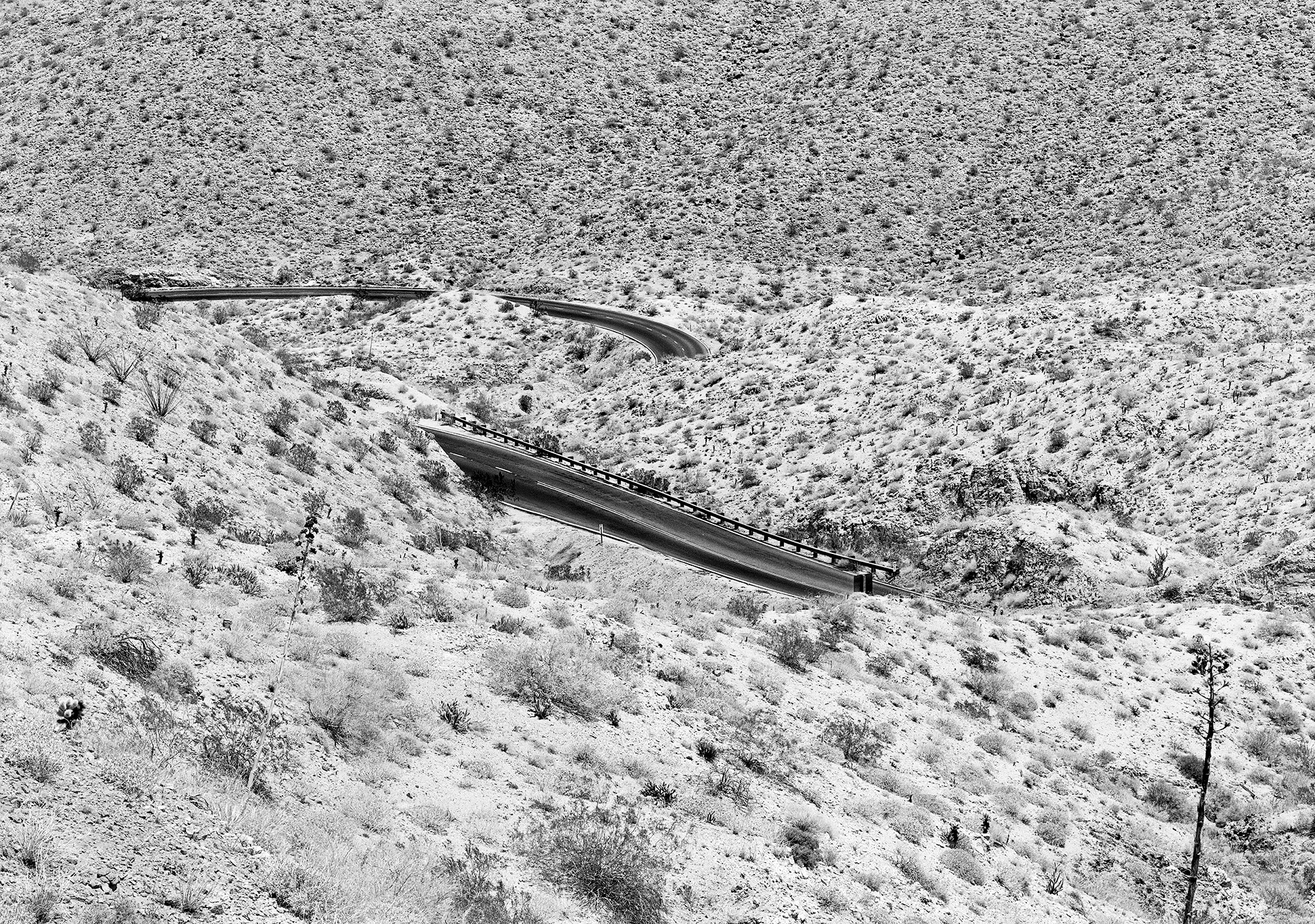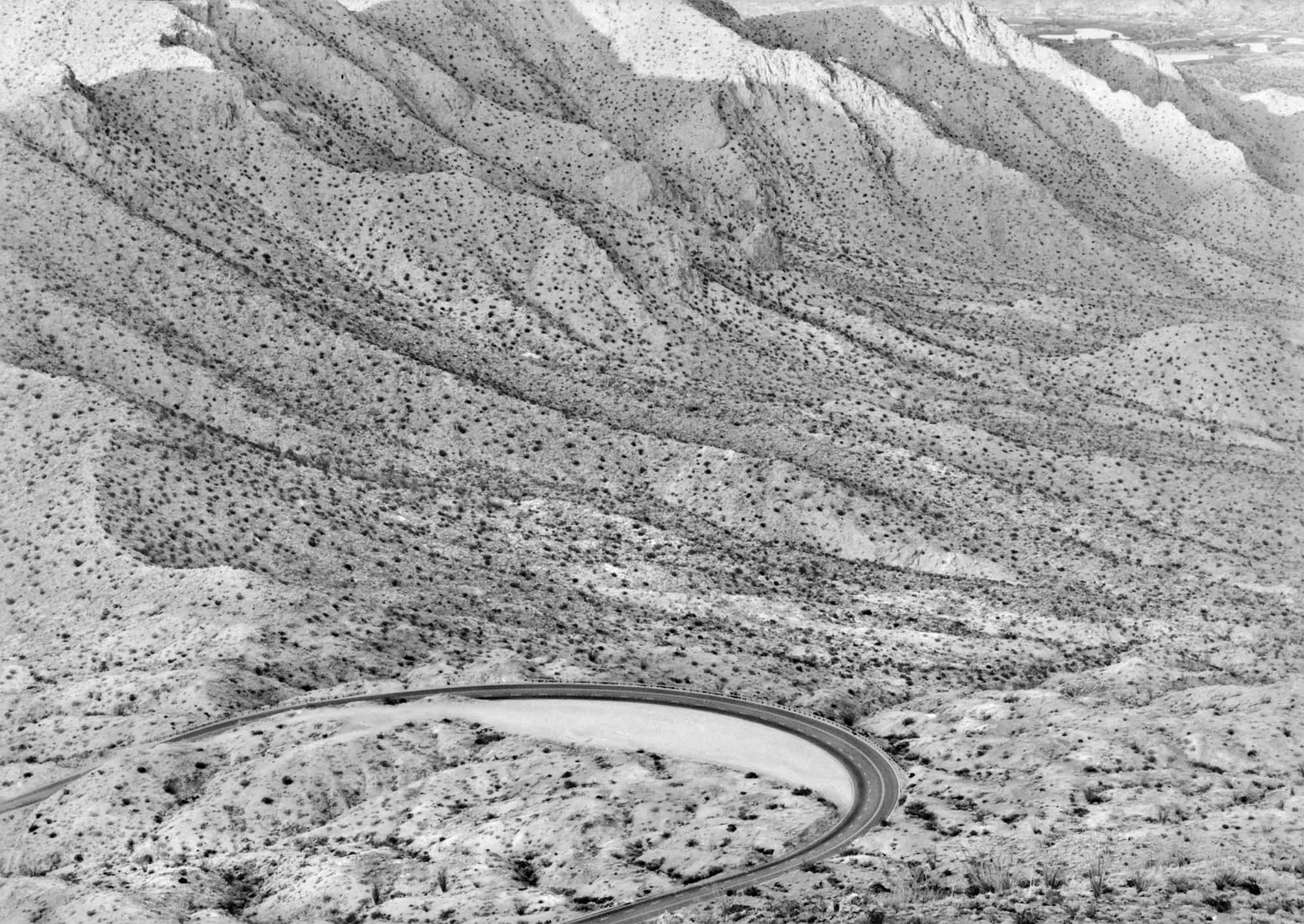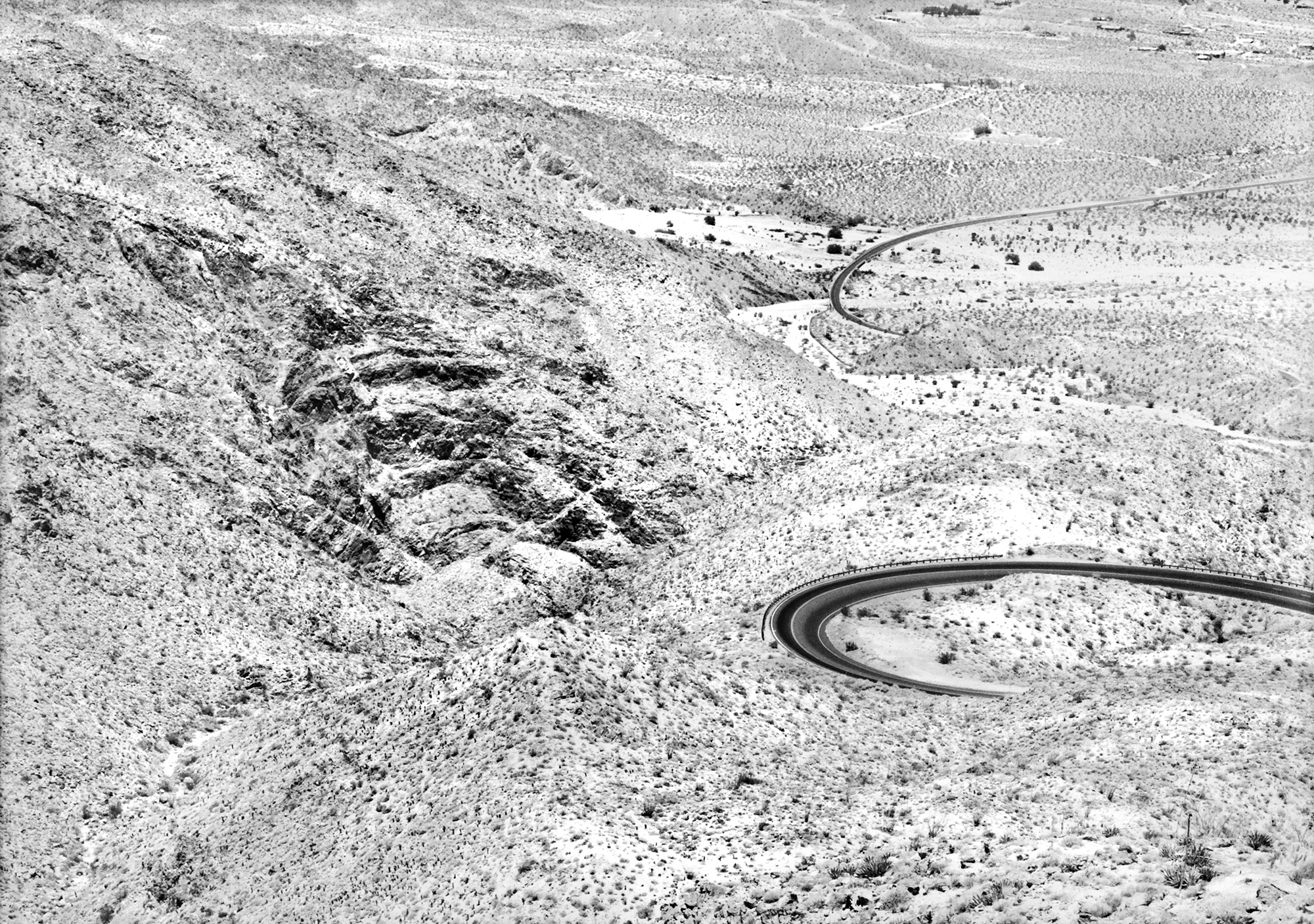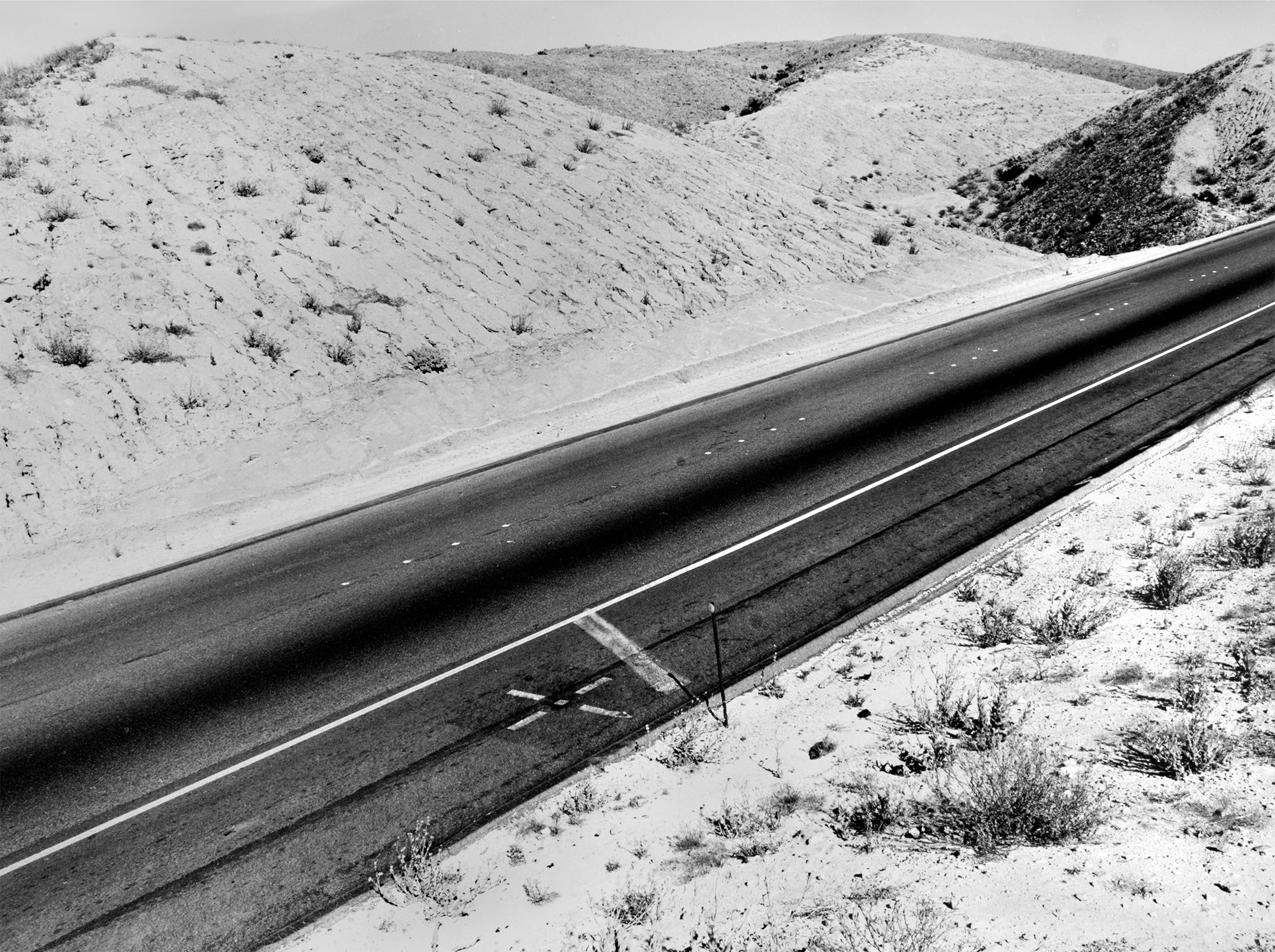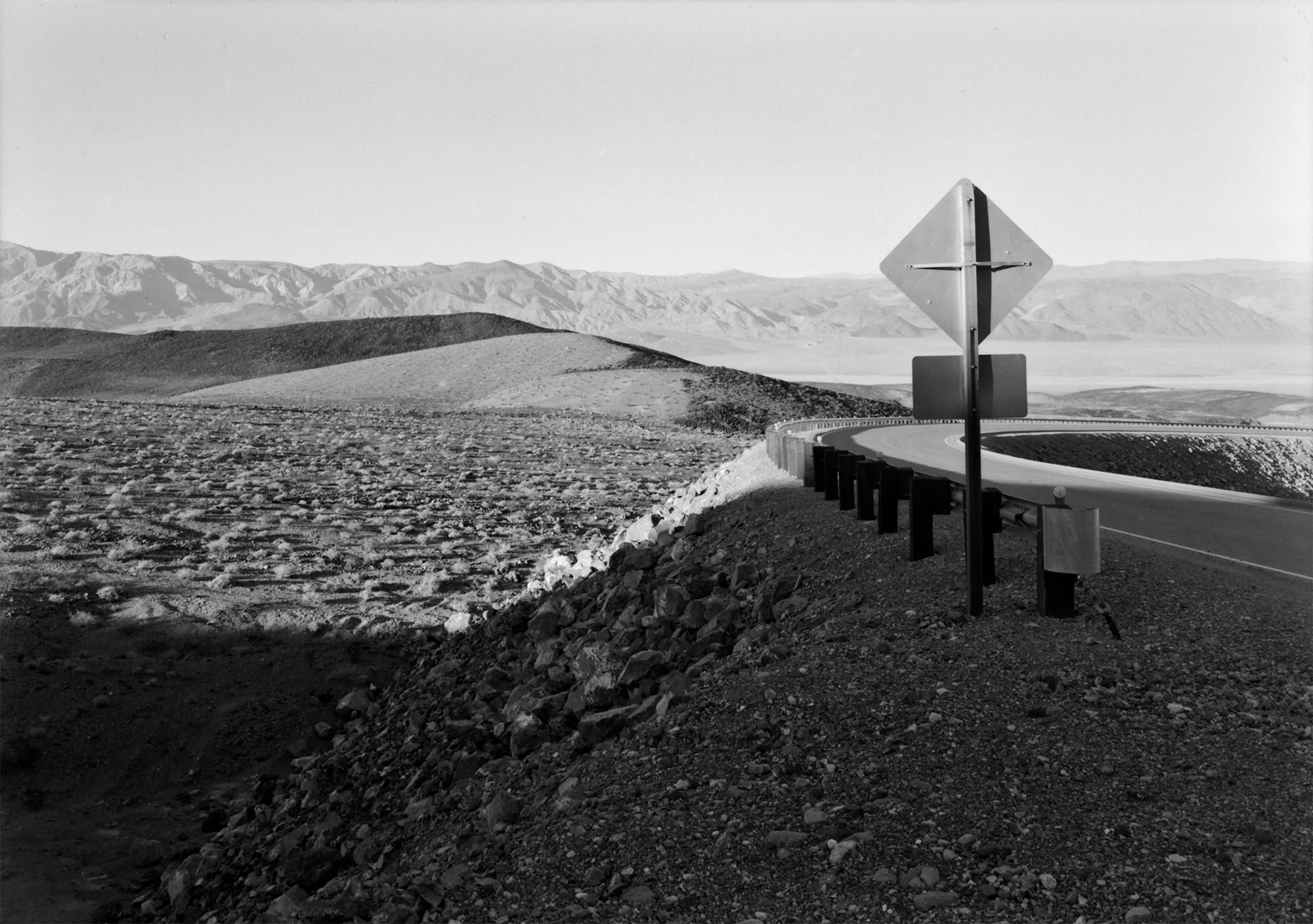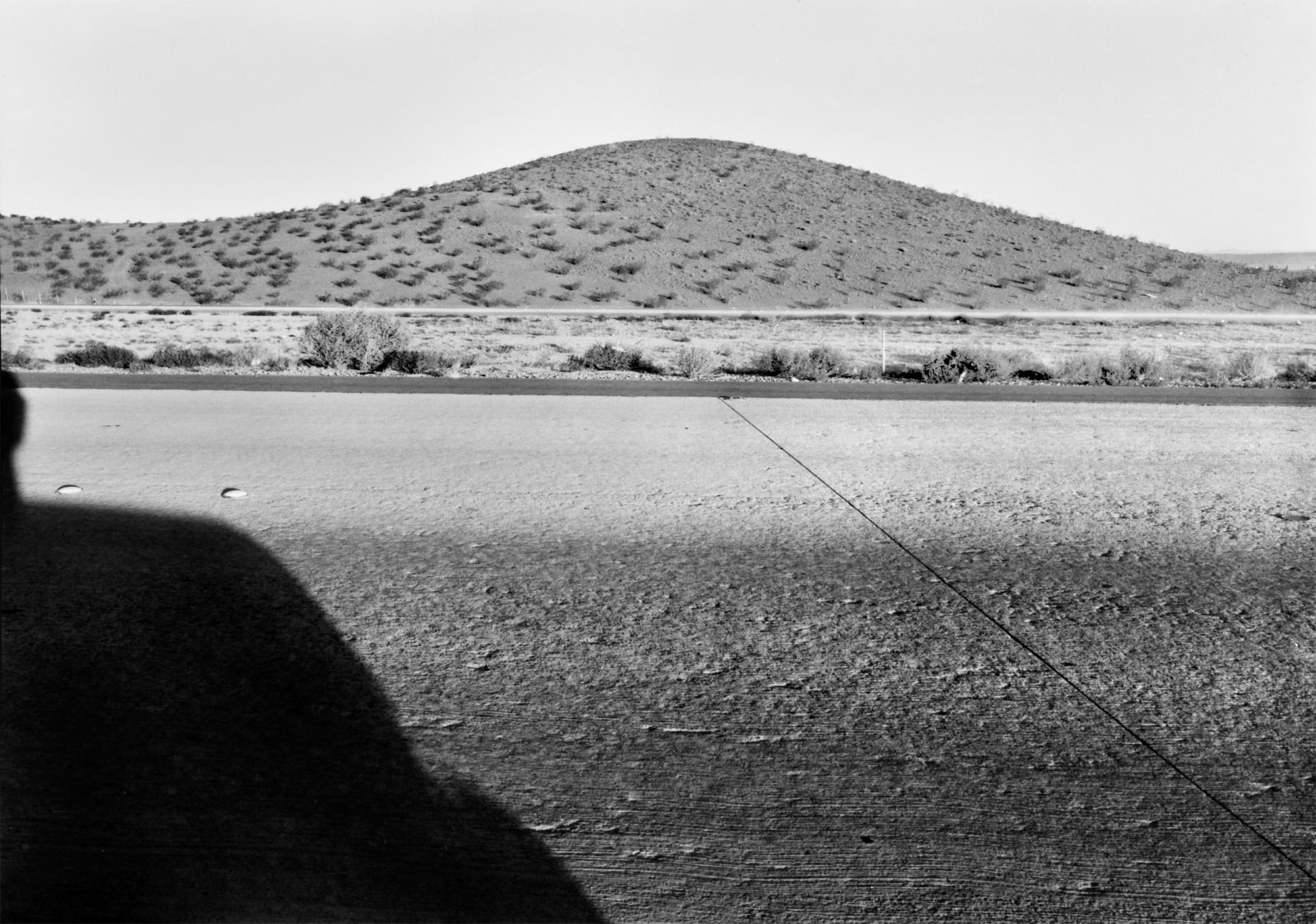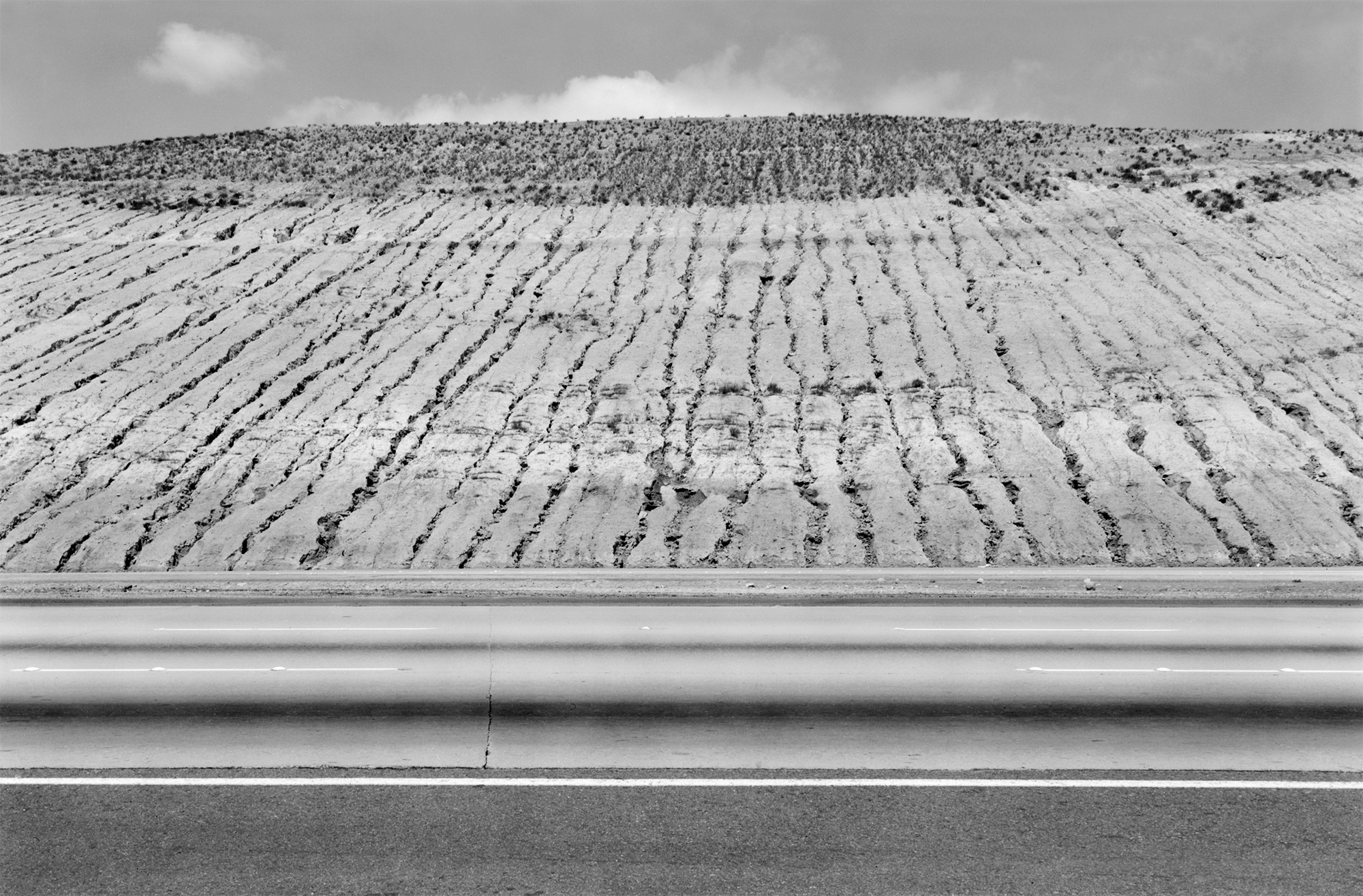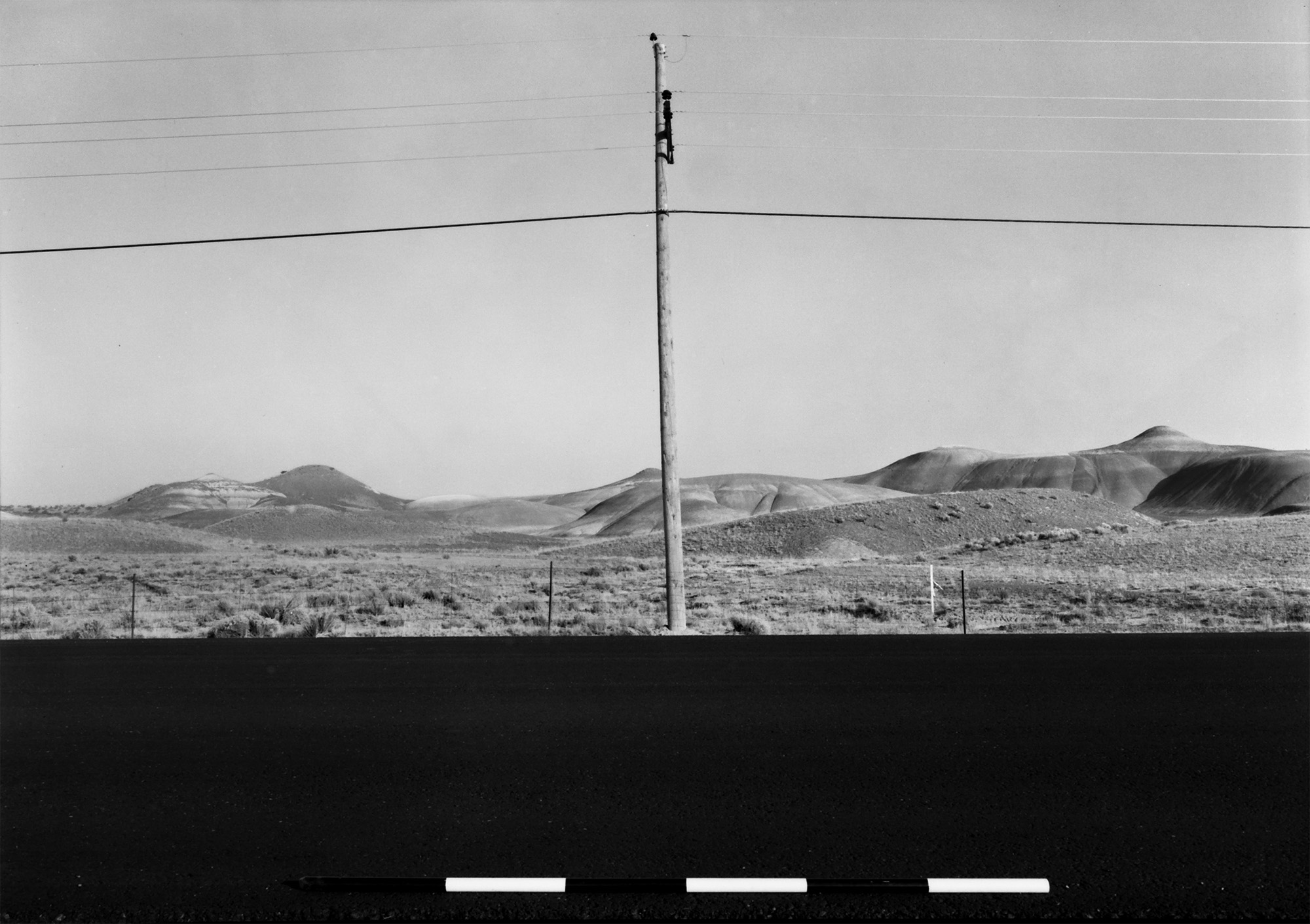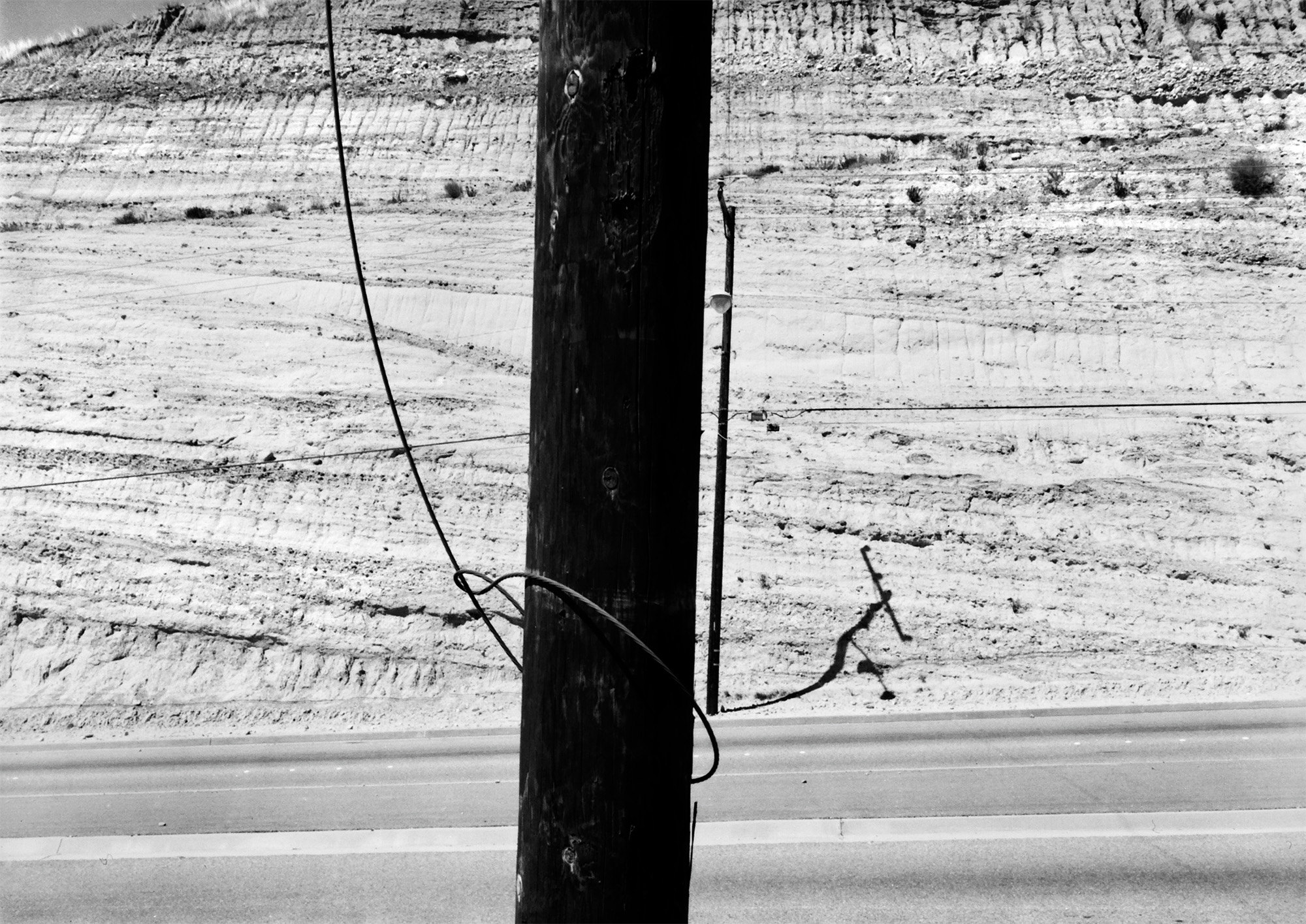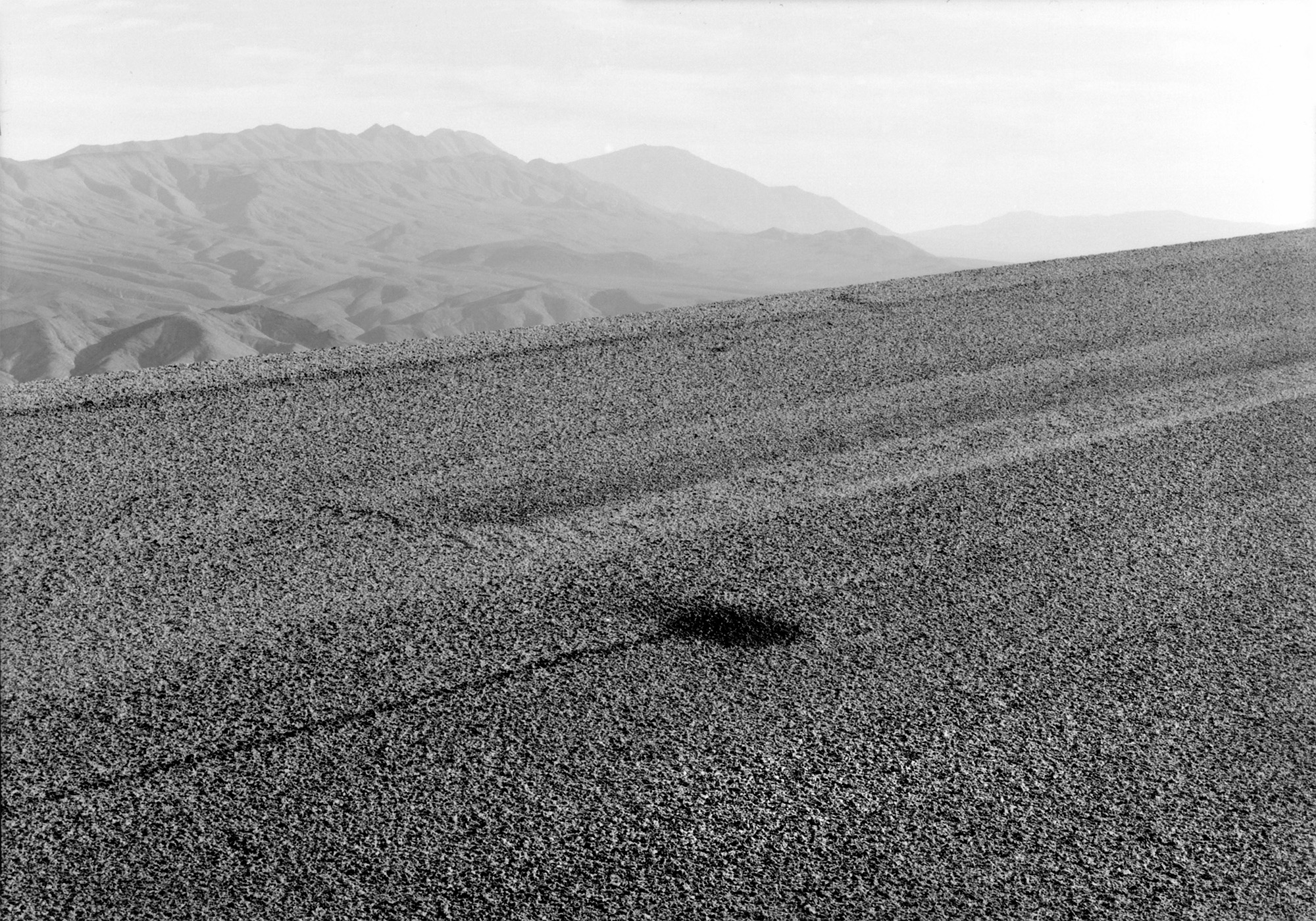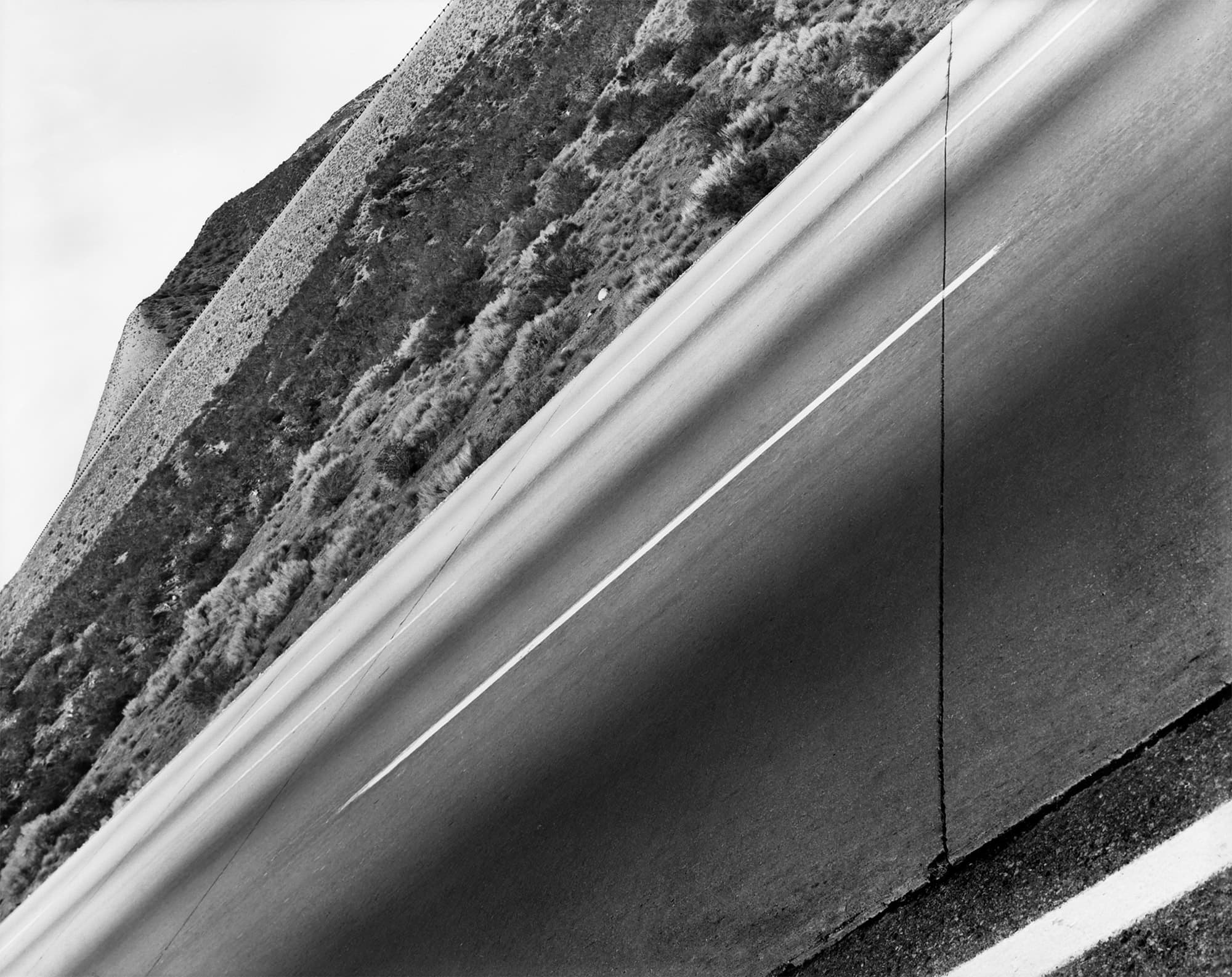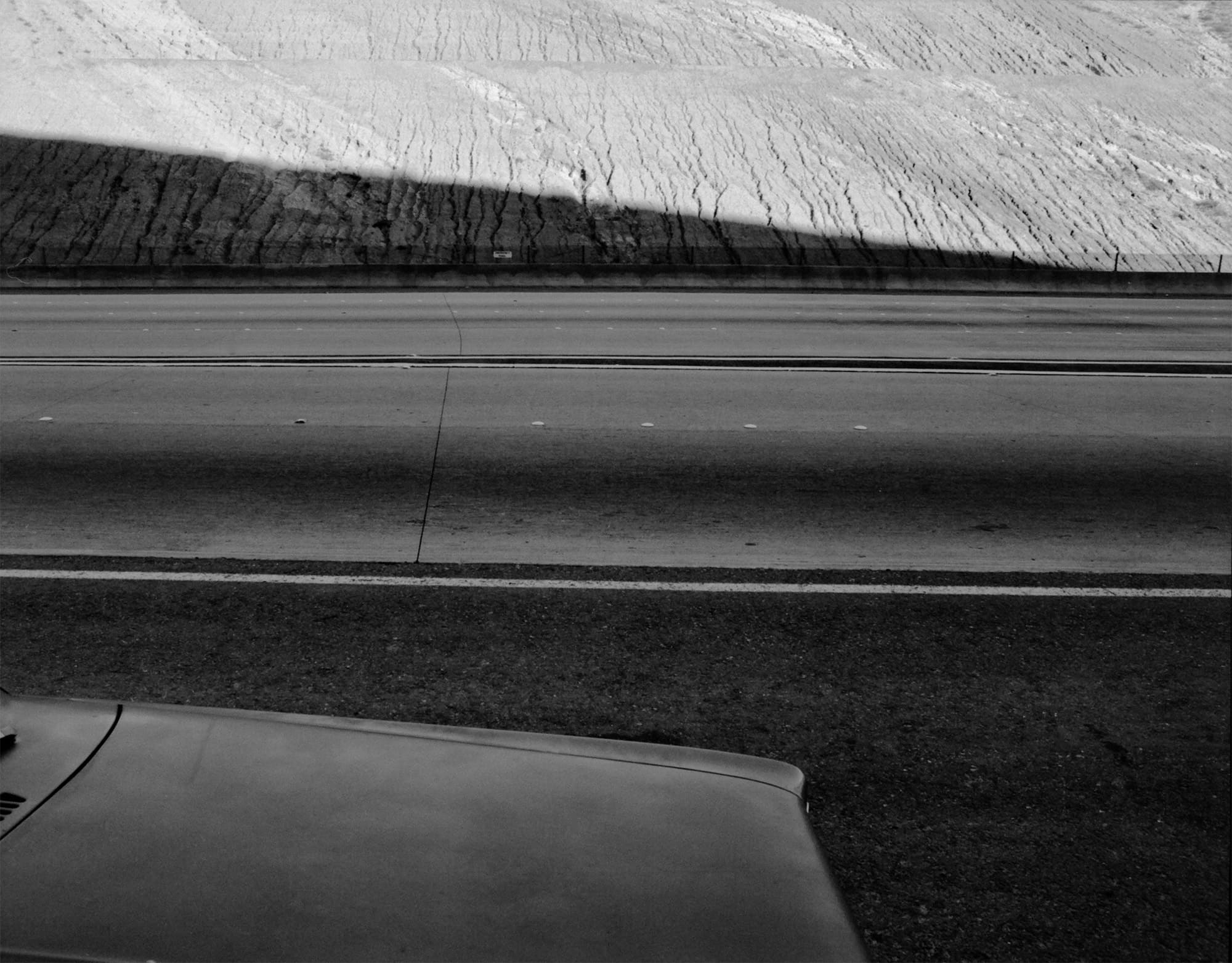 "In mid-1975 when I left Sydney to visit the United States I landed first in New York. Then over several months I zig-zagged my way by car across the country from East to West. By September I found myself driving into Los Angeles on Interstate 10 in awe of the superb engineering of the freeway system itself. Reminiscent of America's 19th century railroad engineering, these wide unimpeded throughways for motor vehicles were carved into the landscape, pushing though hills and flats, penetrating multi-lane arteries across vast distances. Here, more than anywhere else, it felt as if this was a country where one could really go places.
"The freeways followed strict function but I thought of them as exquisite sculptural forms and made them the subjects of my black-and-white photographs. Their ambiguous form caught in the raking California light made me think of abstract painting that is at once flat and dimensional.
"In 1976 I moved to Los Angeles to take up graduate studies in painting, sculpture and graphic arts at UCLA. As part of my work I regularly took to the local freeways, using them as an unending ribbon of subject matter. I was using 8×10 and 5×7 inch view cameras to give me the rich tones I was seeking, but I soon discovered this slow technique had a downside. As I was making my pictures almost invariably a "black and white" (poetic, huh!), or California Highway Patrol car, pulled up and stopped behind my car on the side of the freeway. When questioned by the officers I played dumb but knew they would tell me that stopping on the freeway, other than for an emergency, was illegal. Luckily I got off with only warnings for over a year. For a time, so as to reduce my chances of getting busted, I deployed a Pentax 6×7 camera as a much faster "grab and run" strategy.
"While the American freeways continue to amaze for their architectural bravado they have, in the last few decades, become much dirtier and with this have taken on reliquary quality. Now they seem to me like icons of a somewhat braver, more optimistic era."
– Graham Howe
Gridded Still Lifes, 1977 - 1982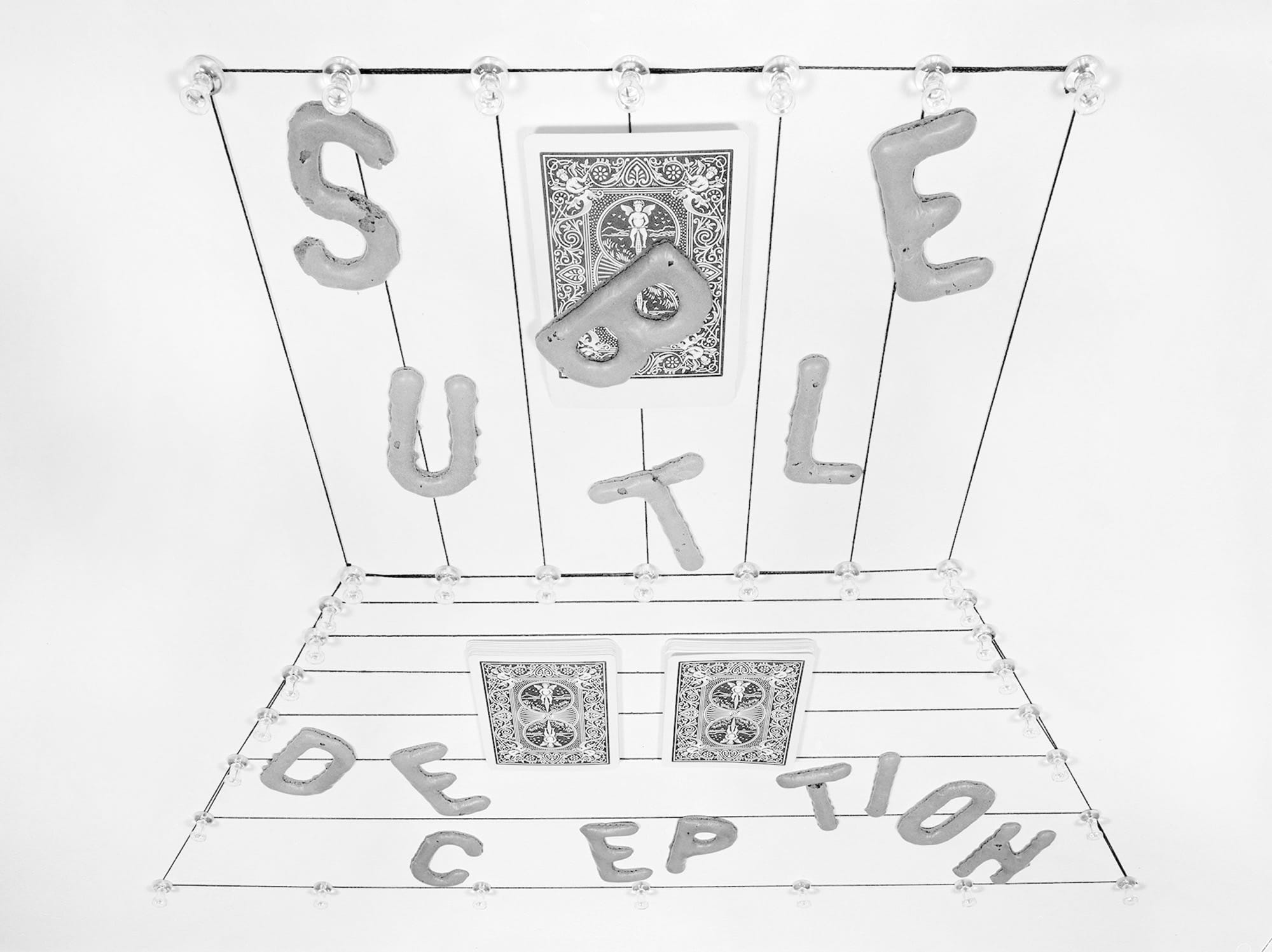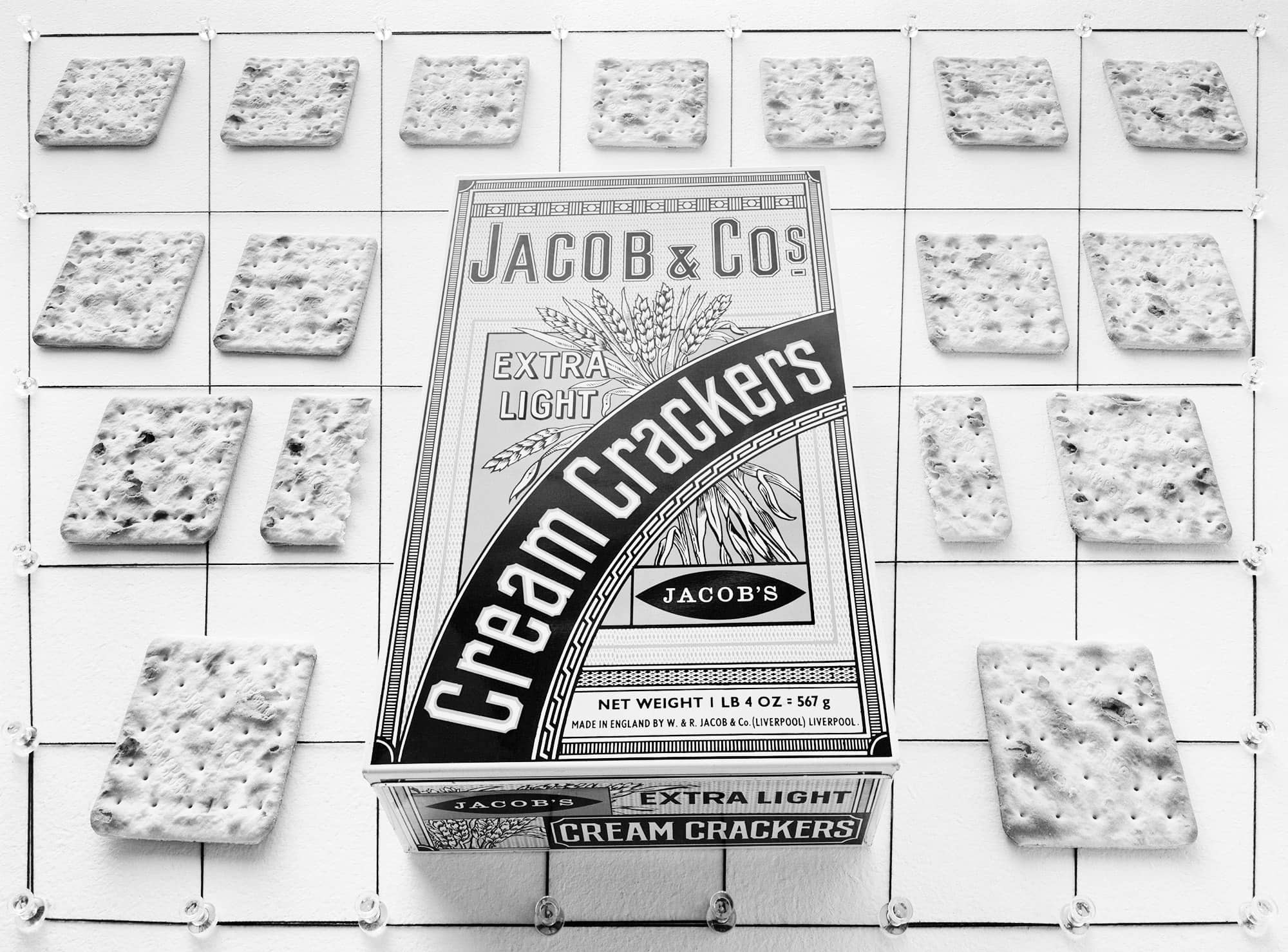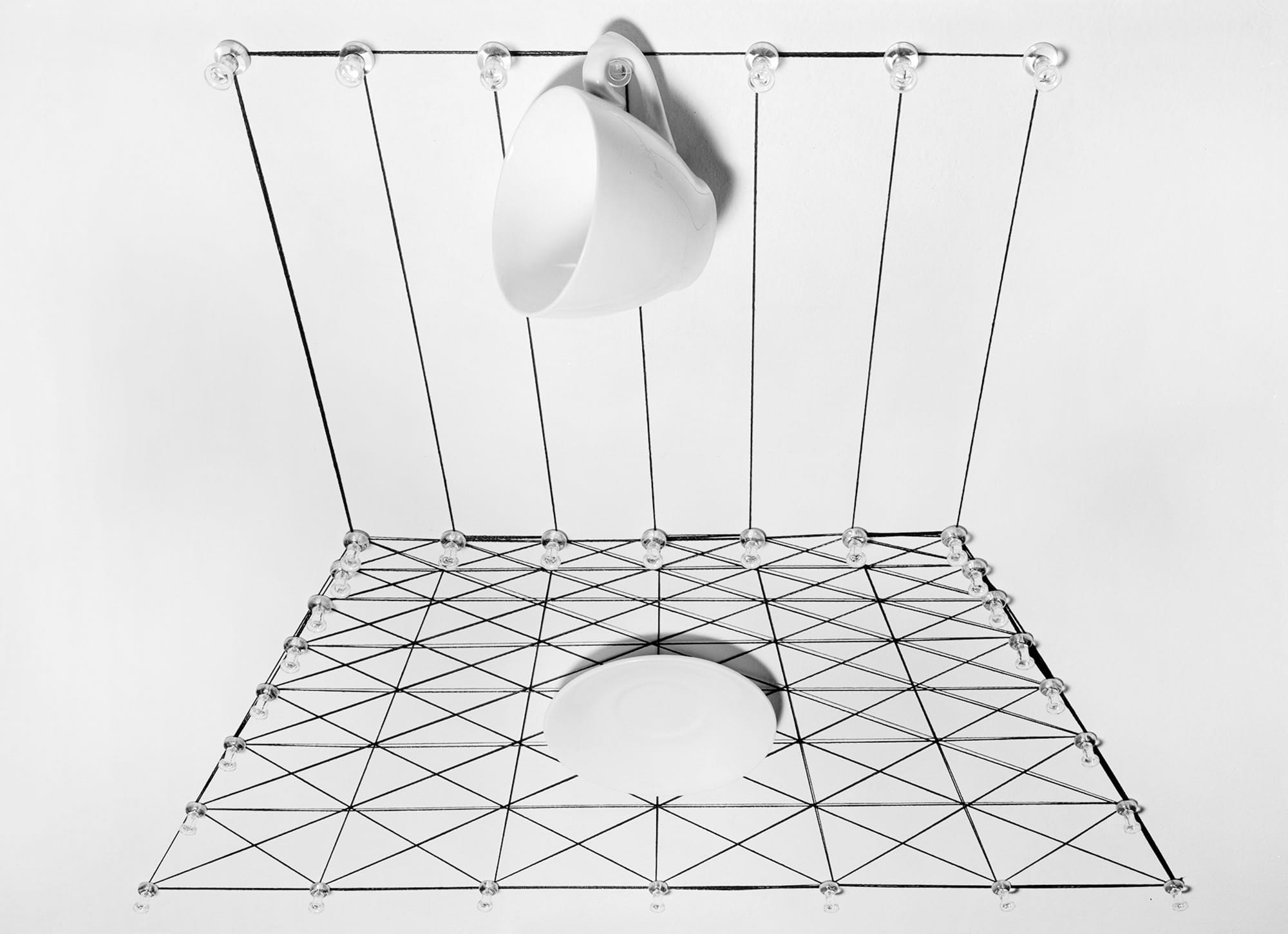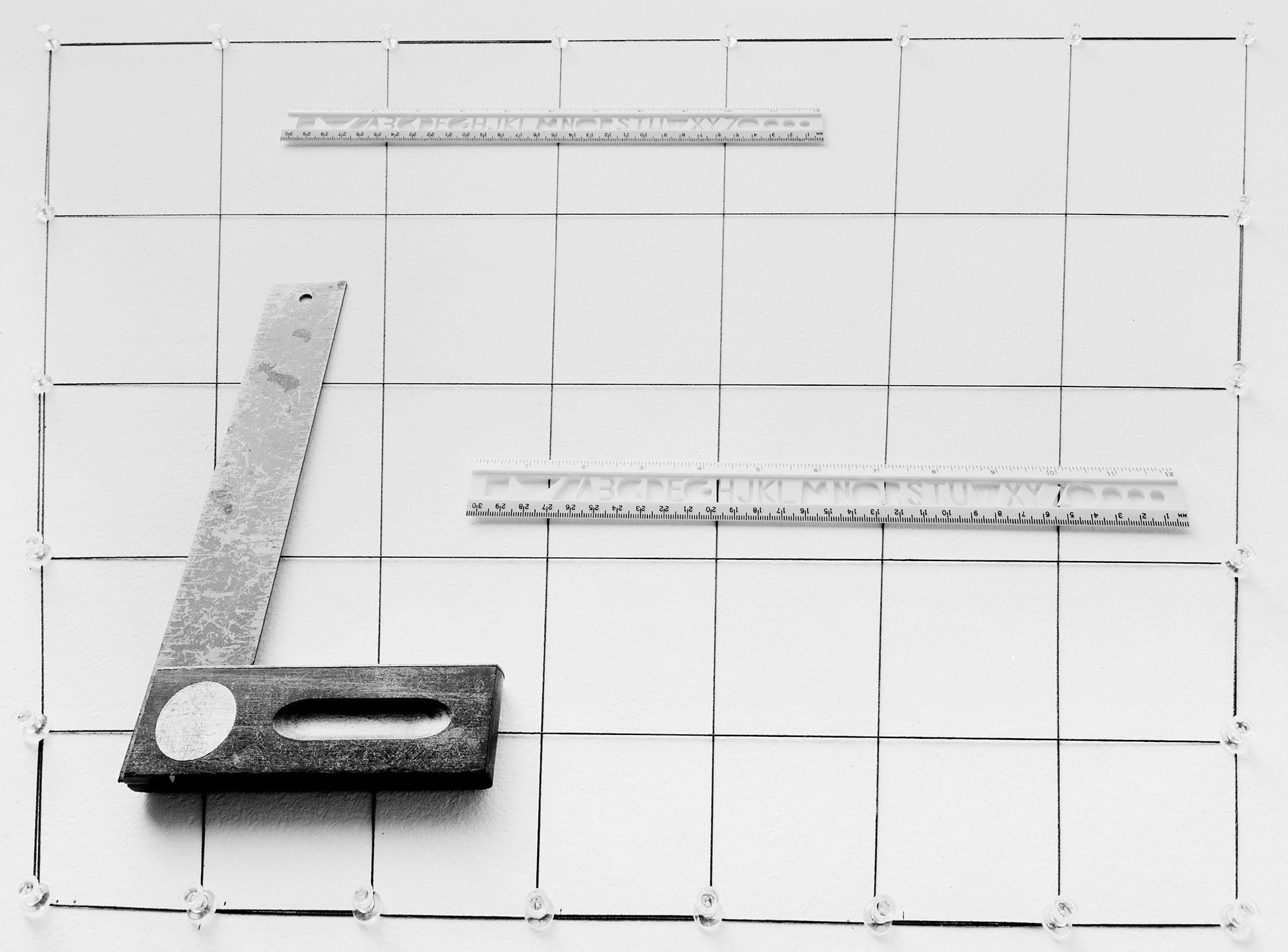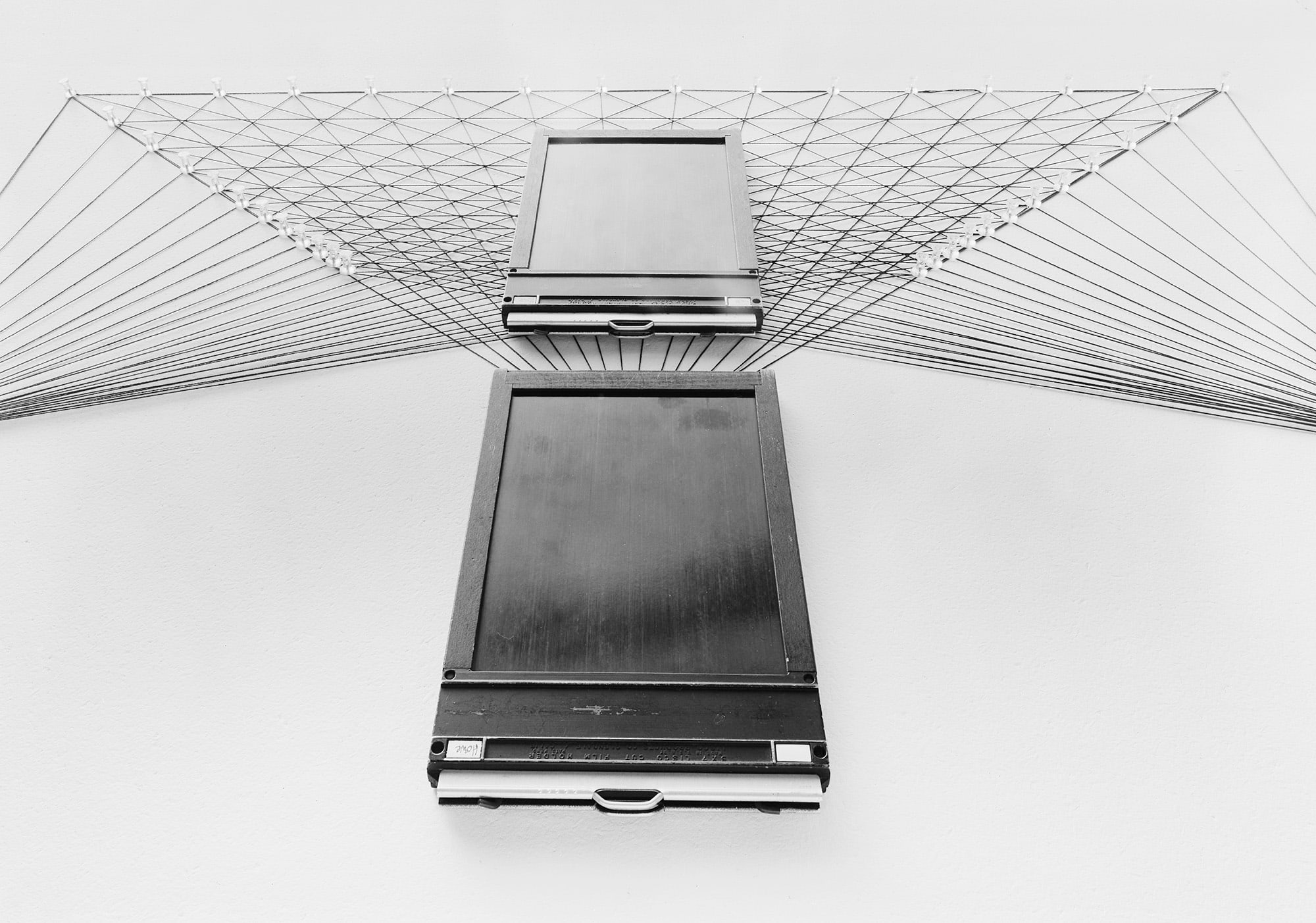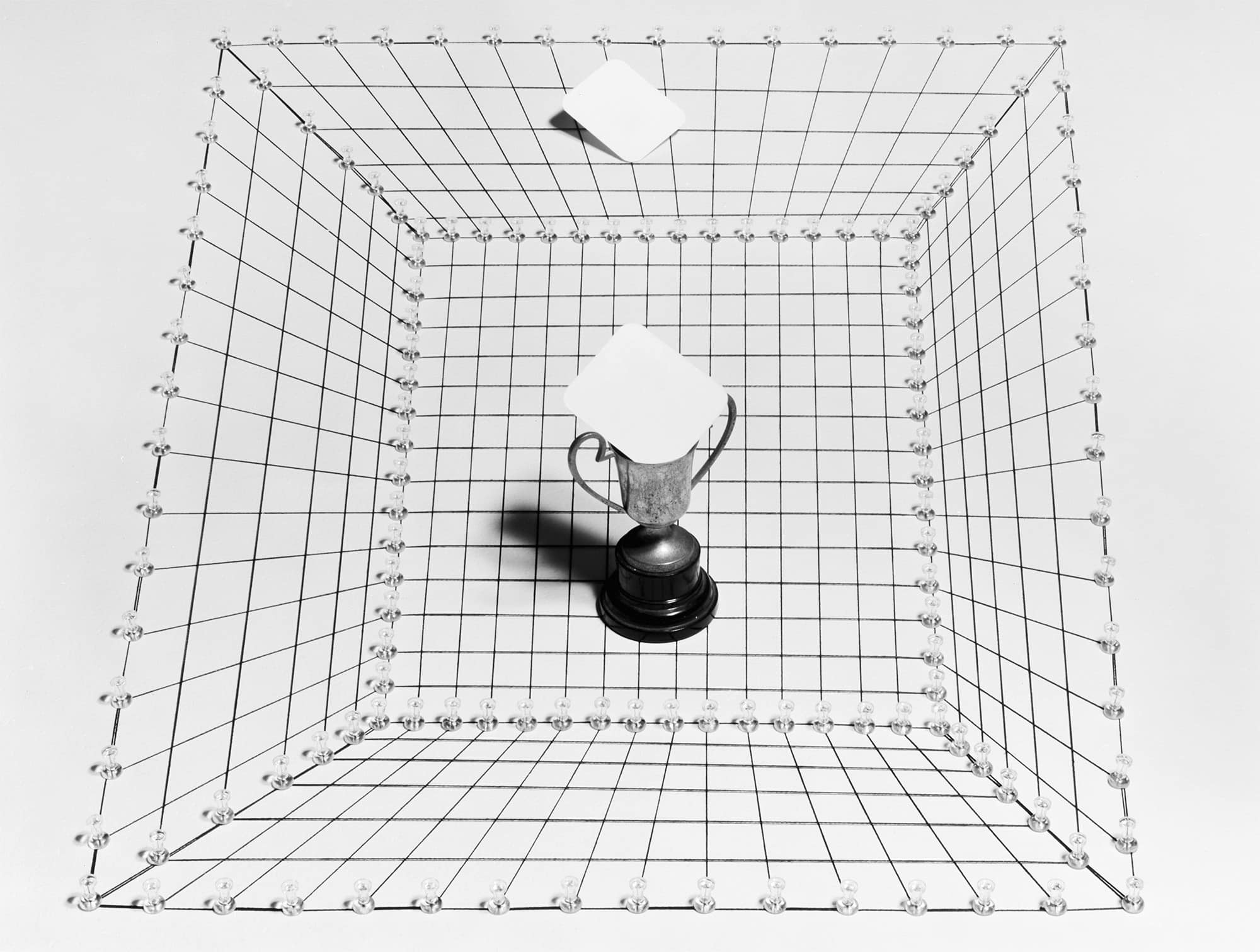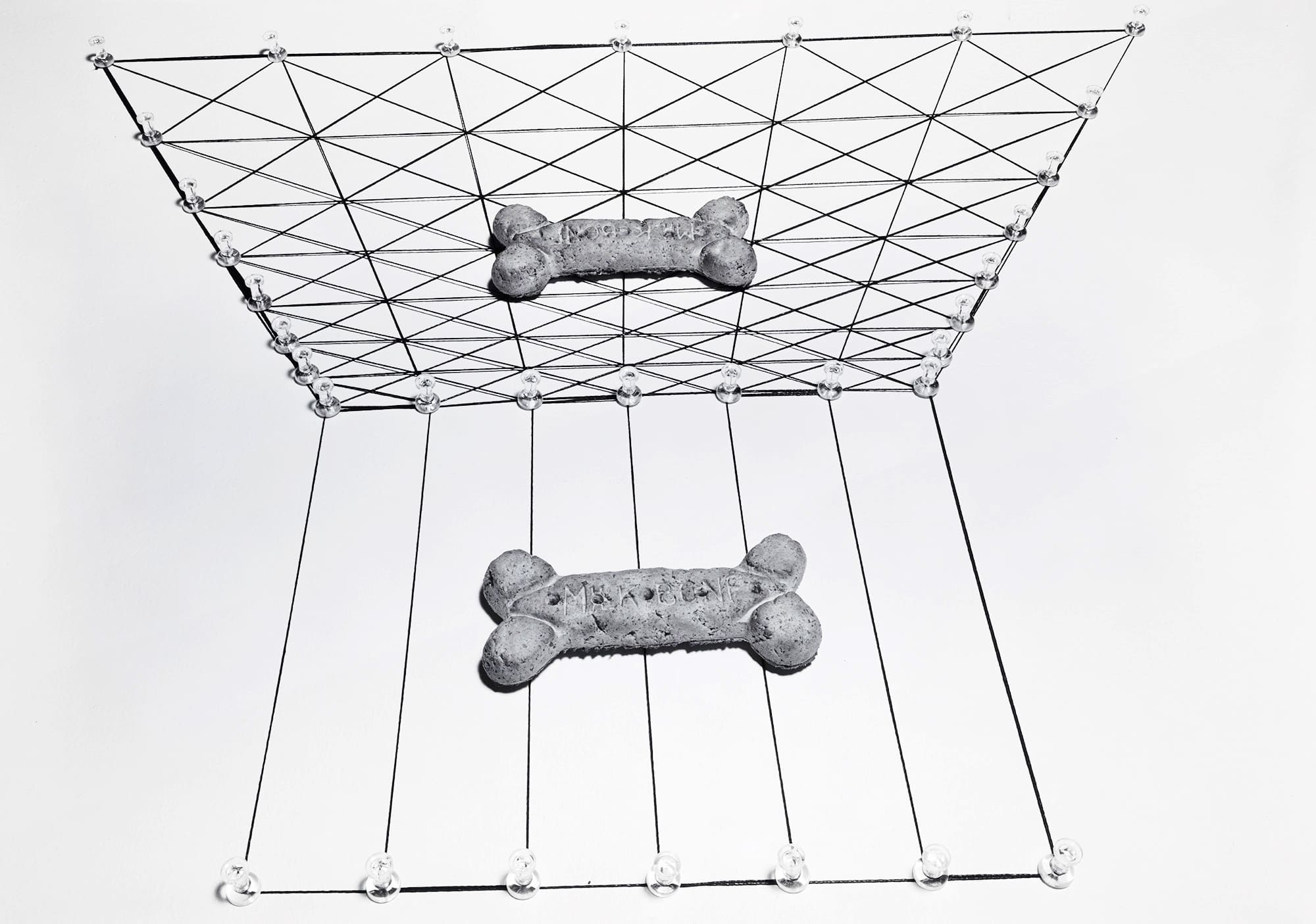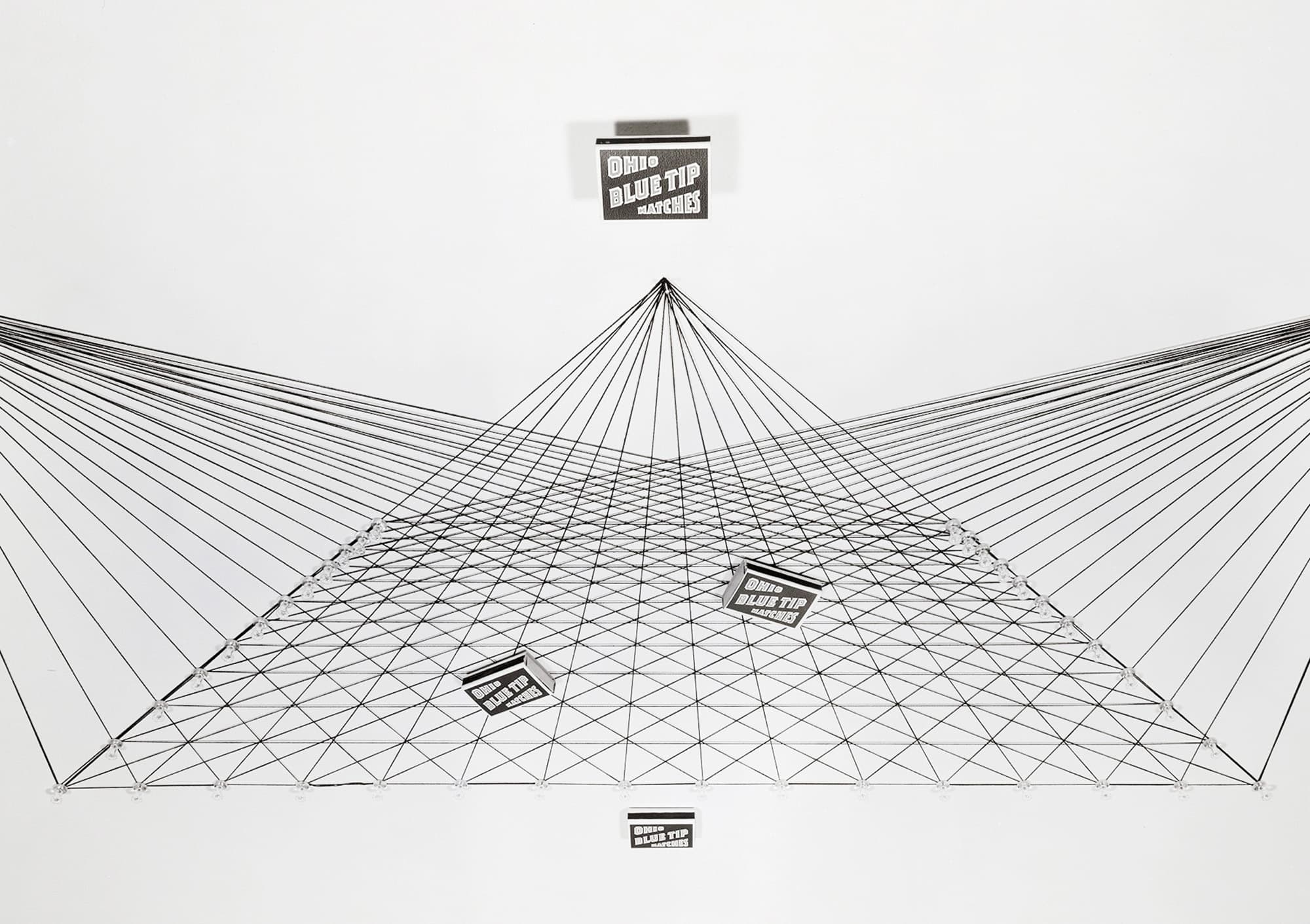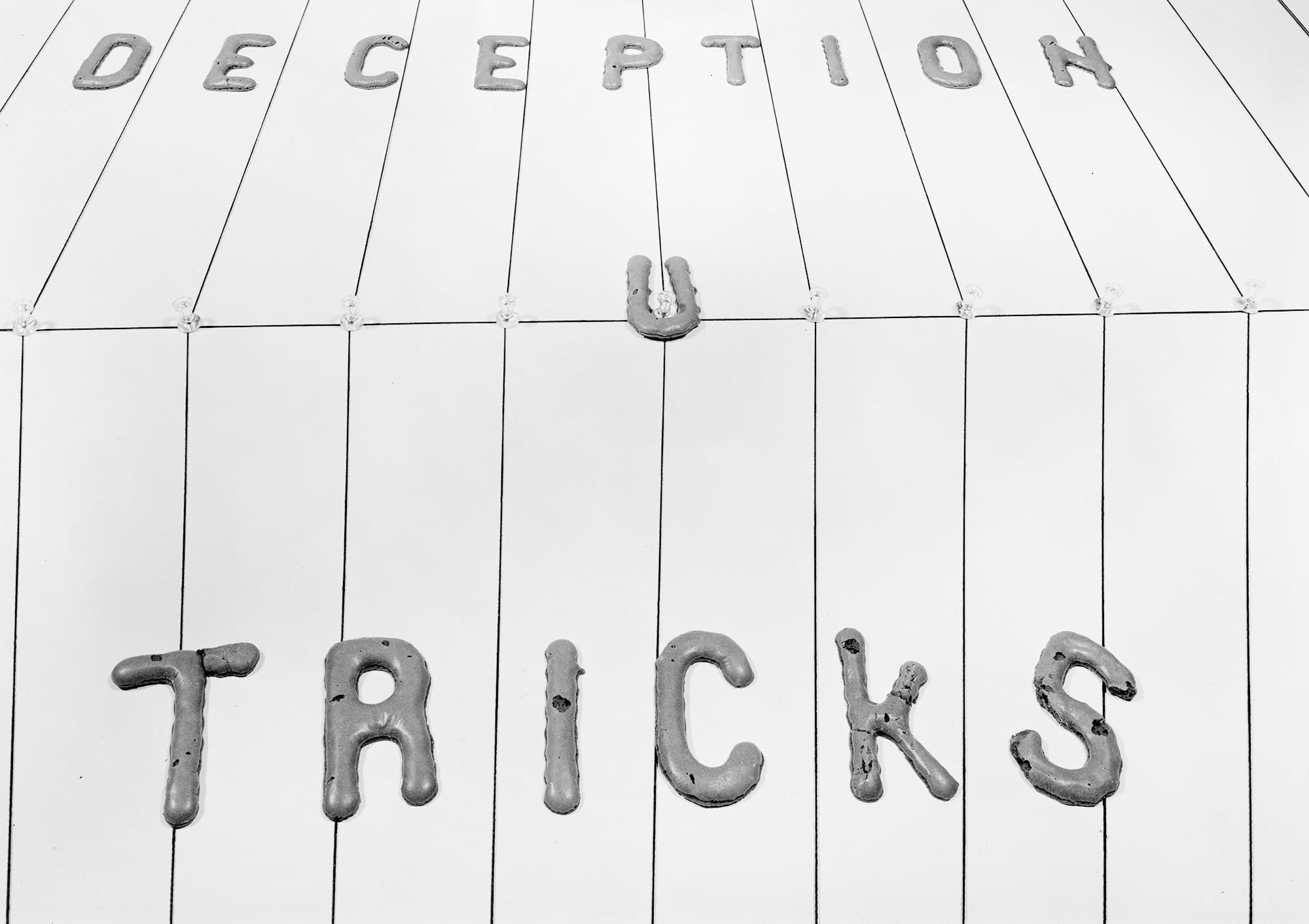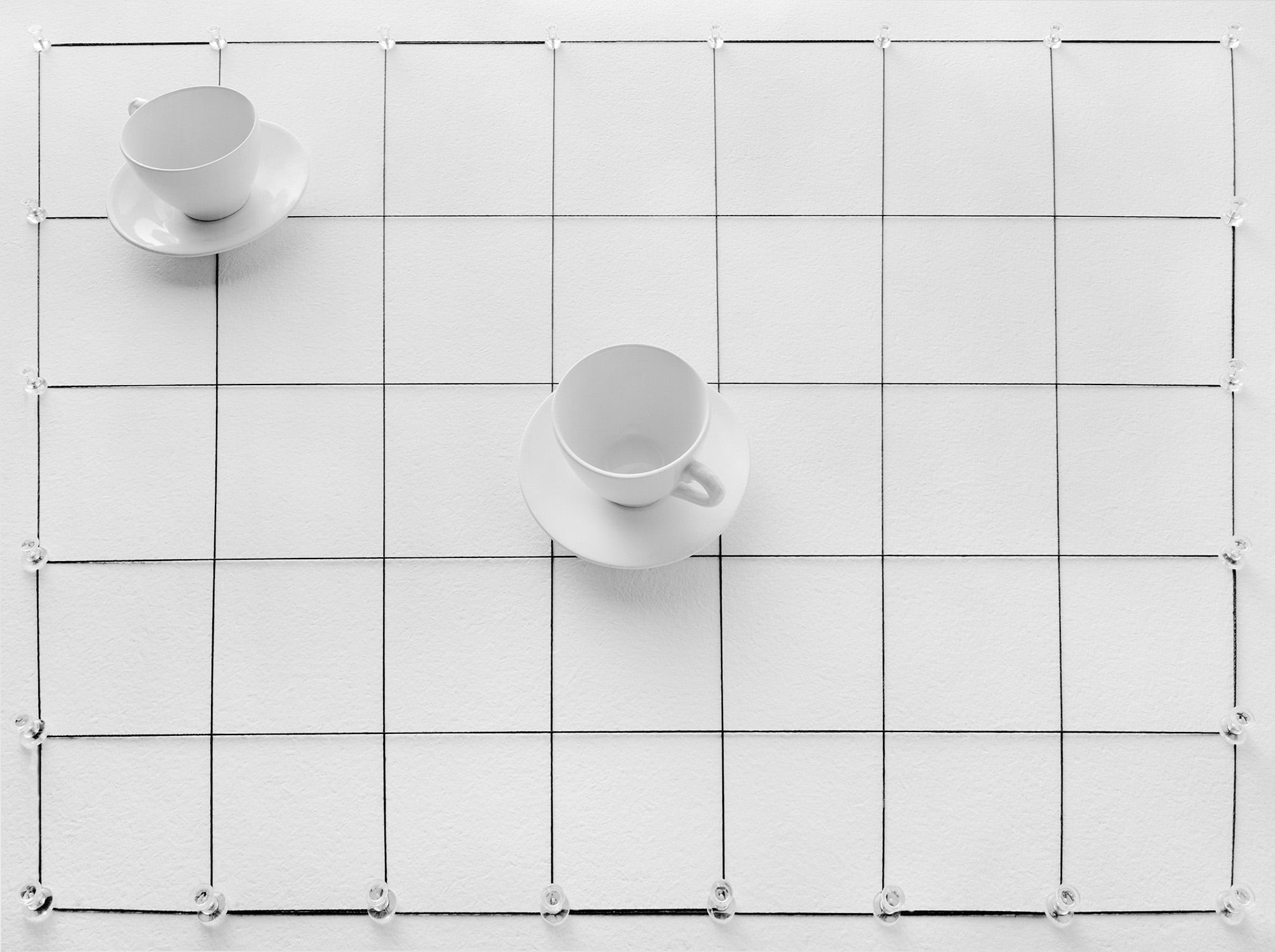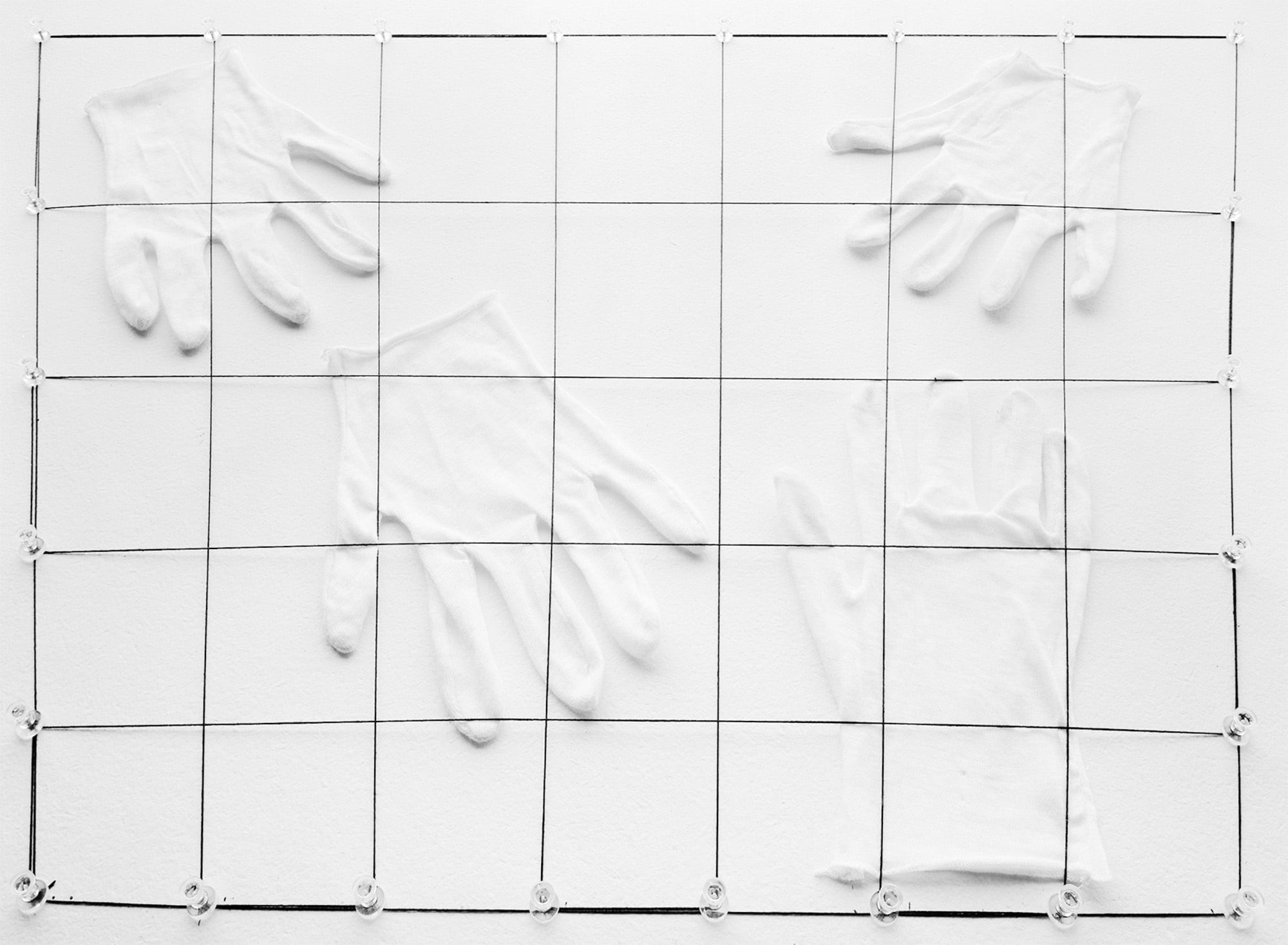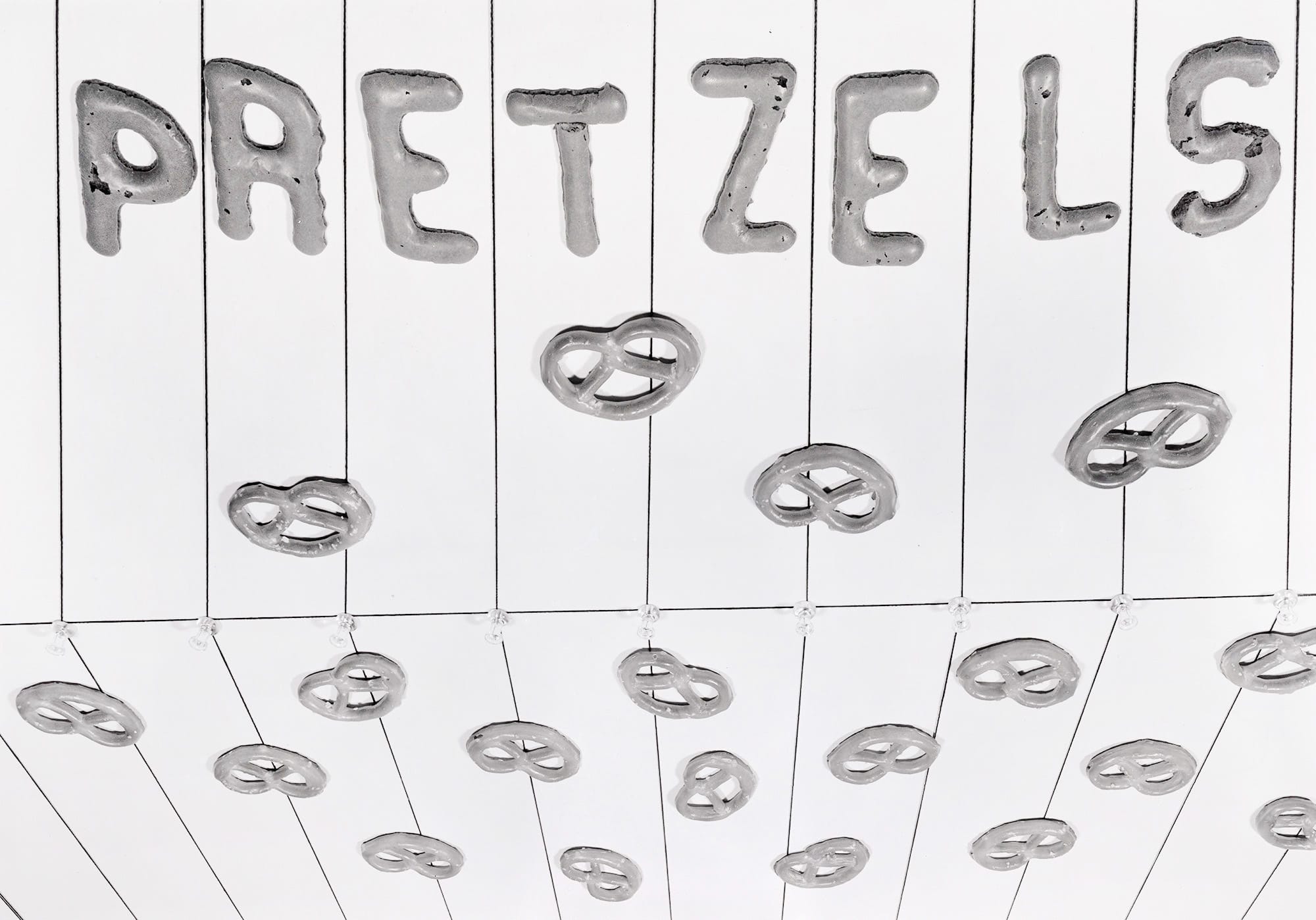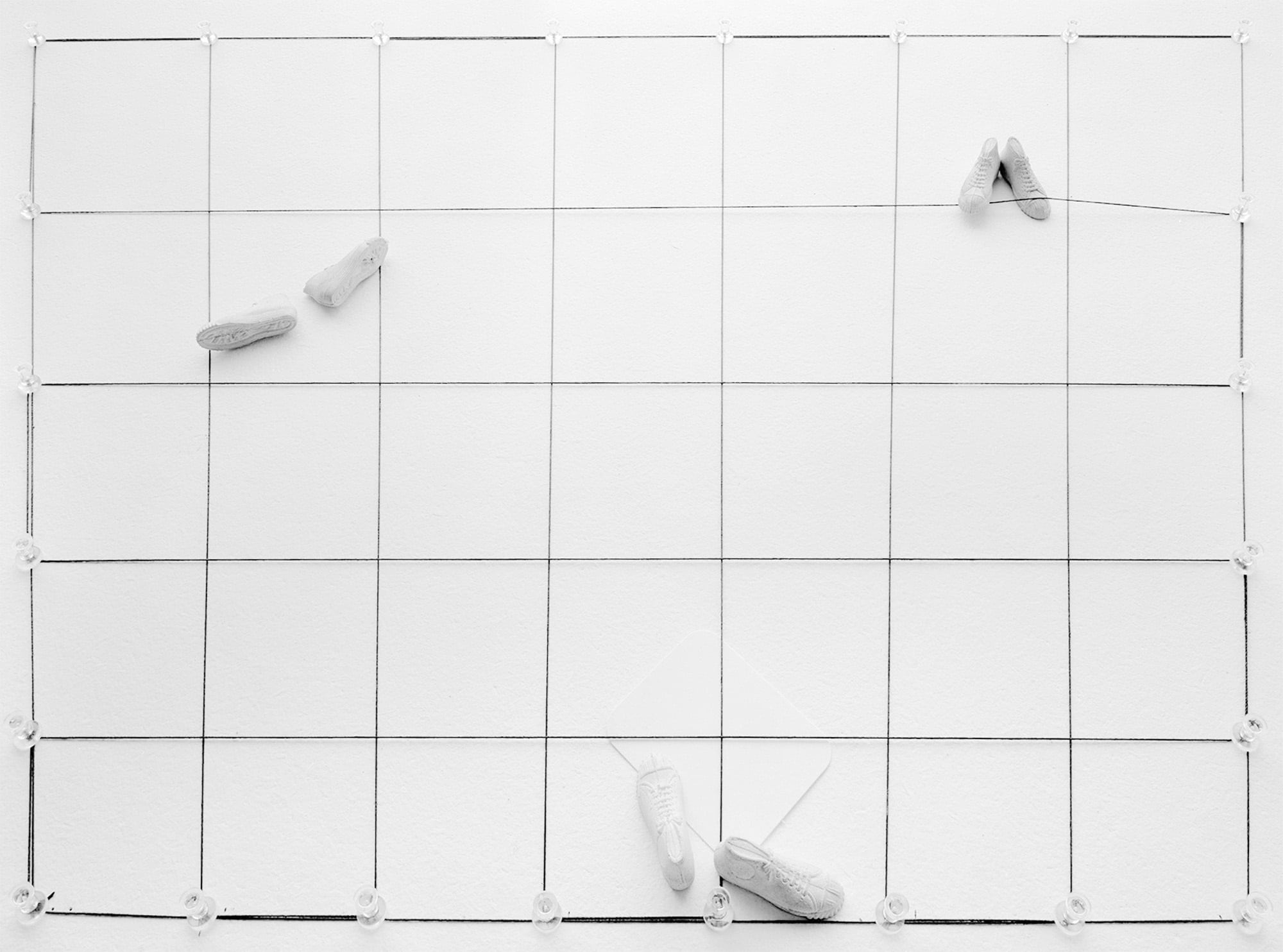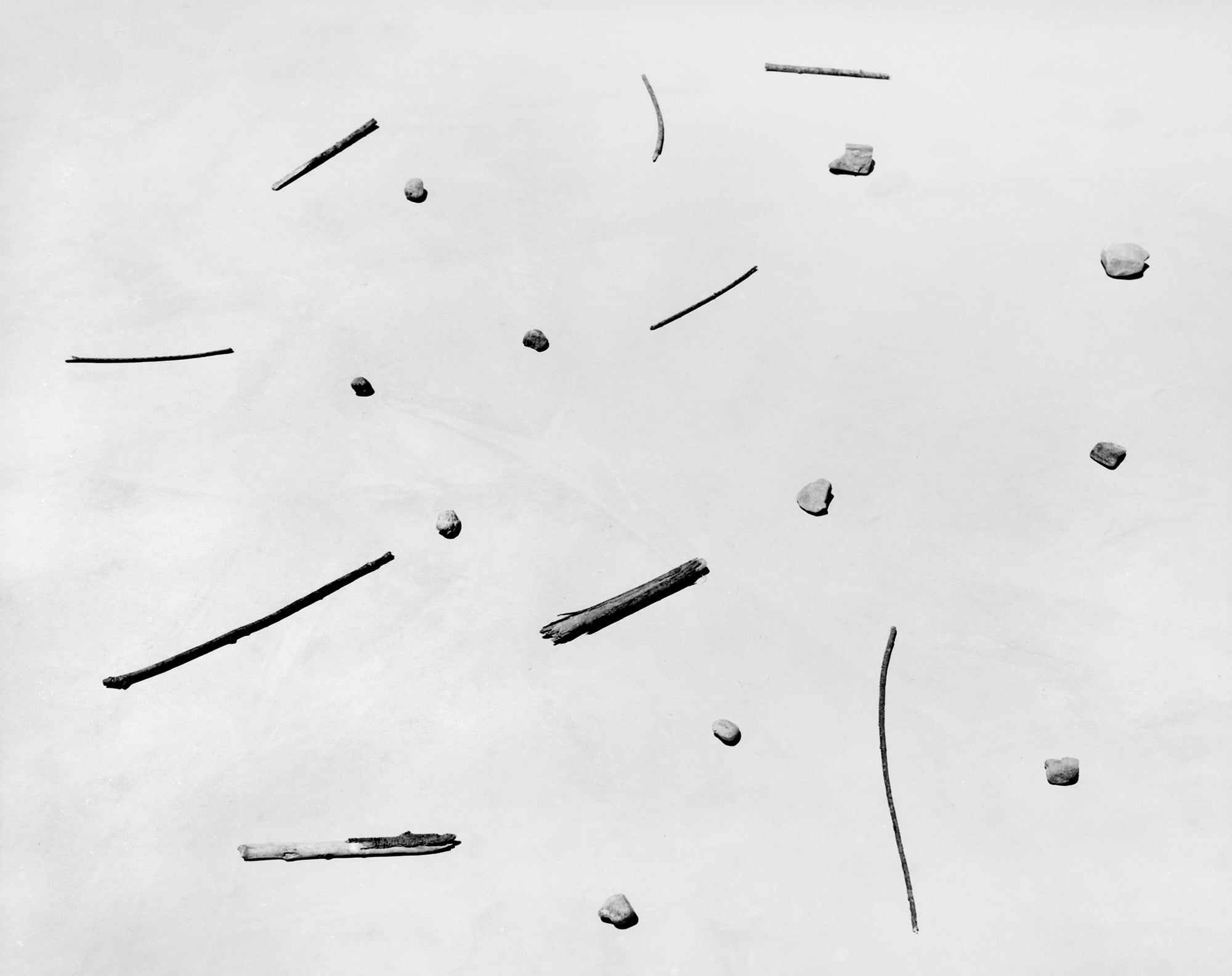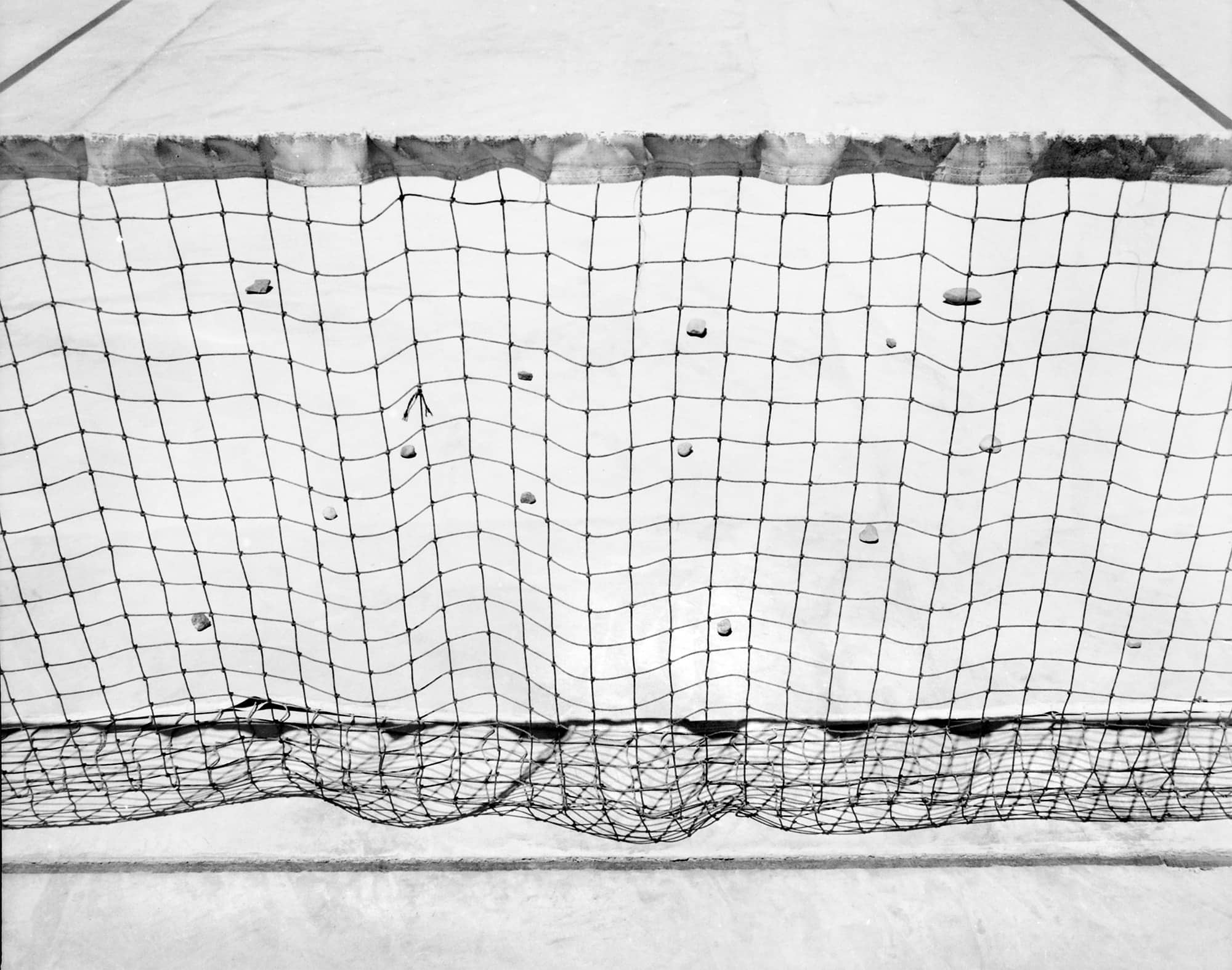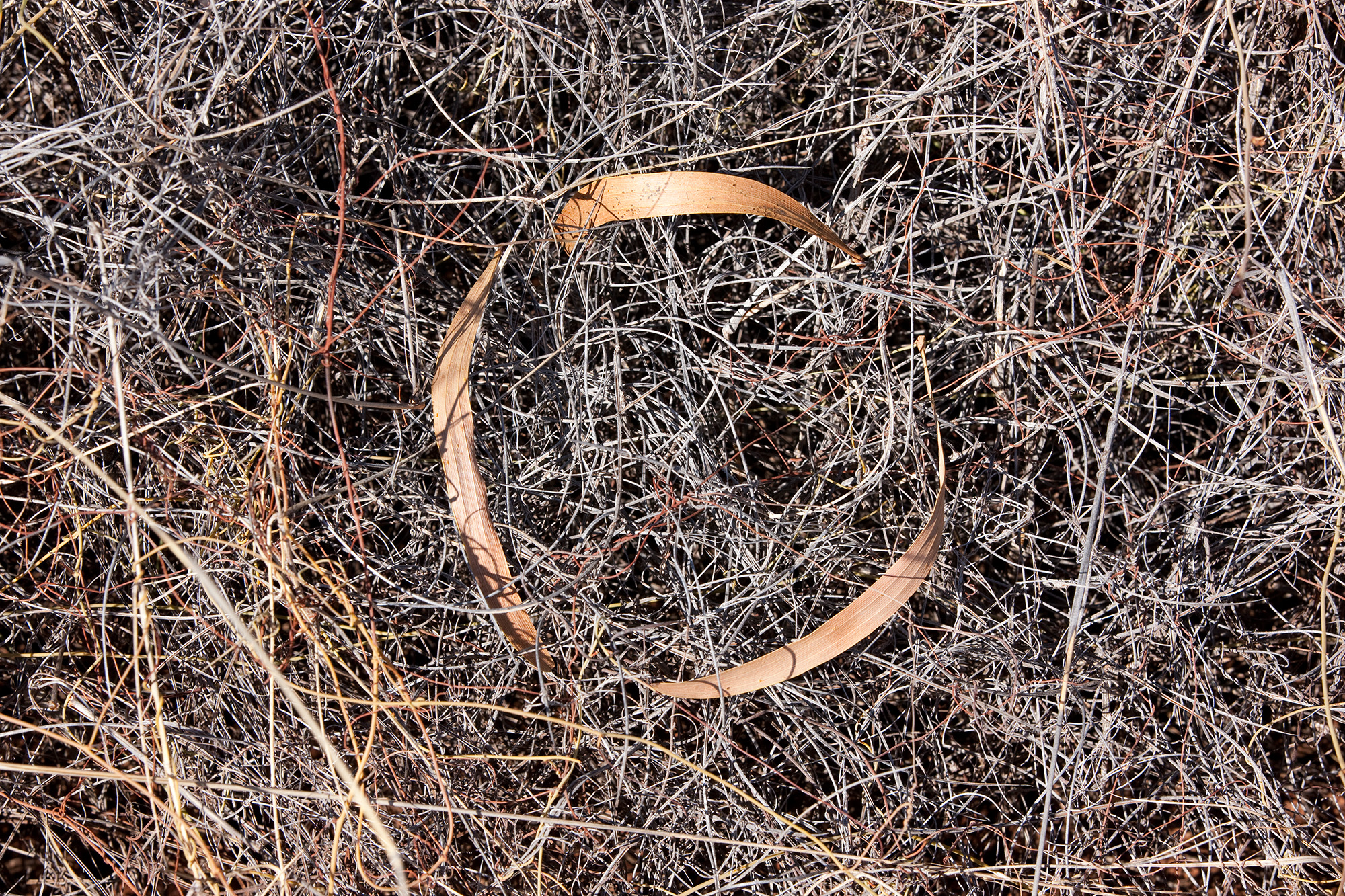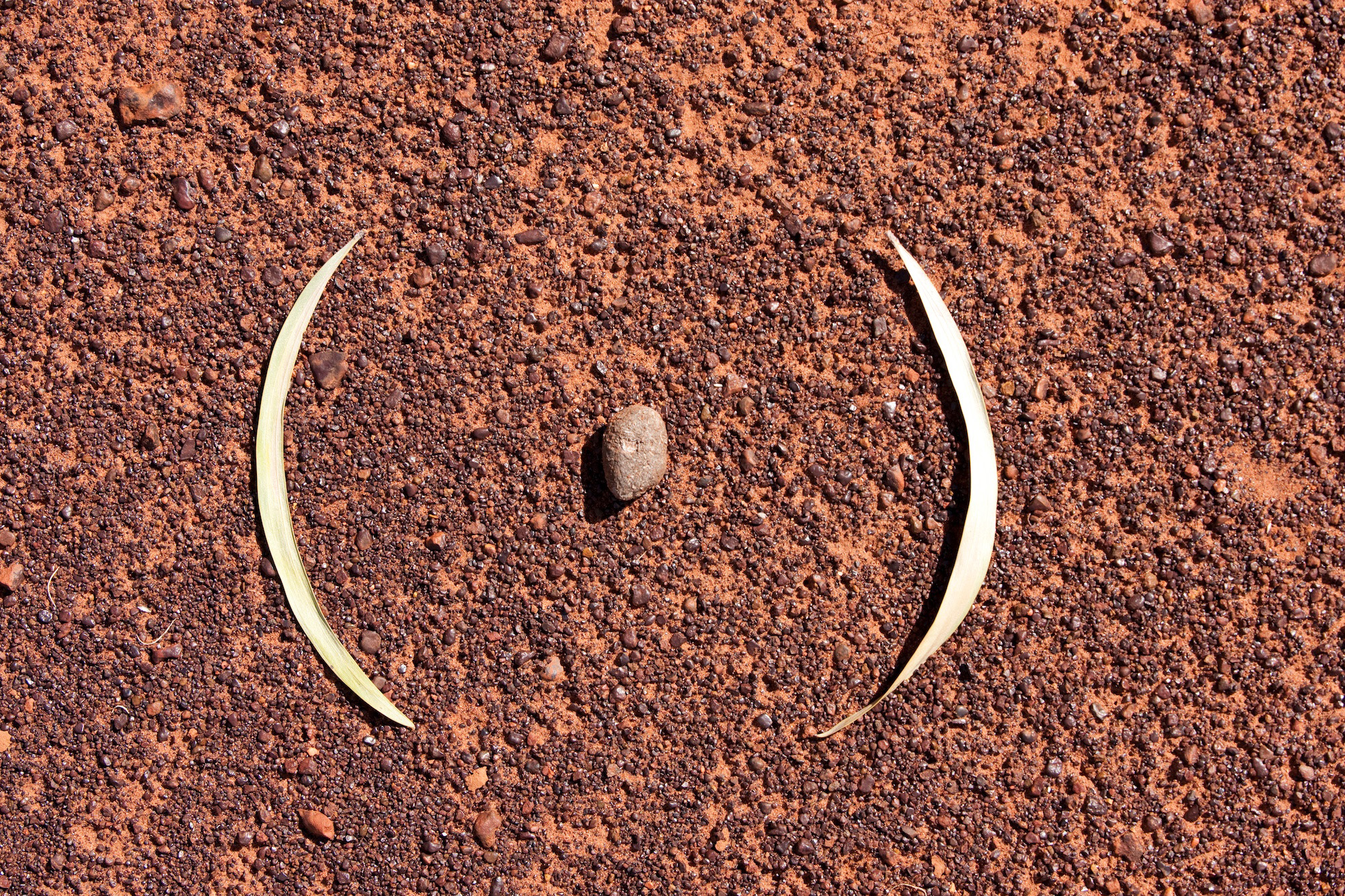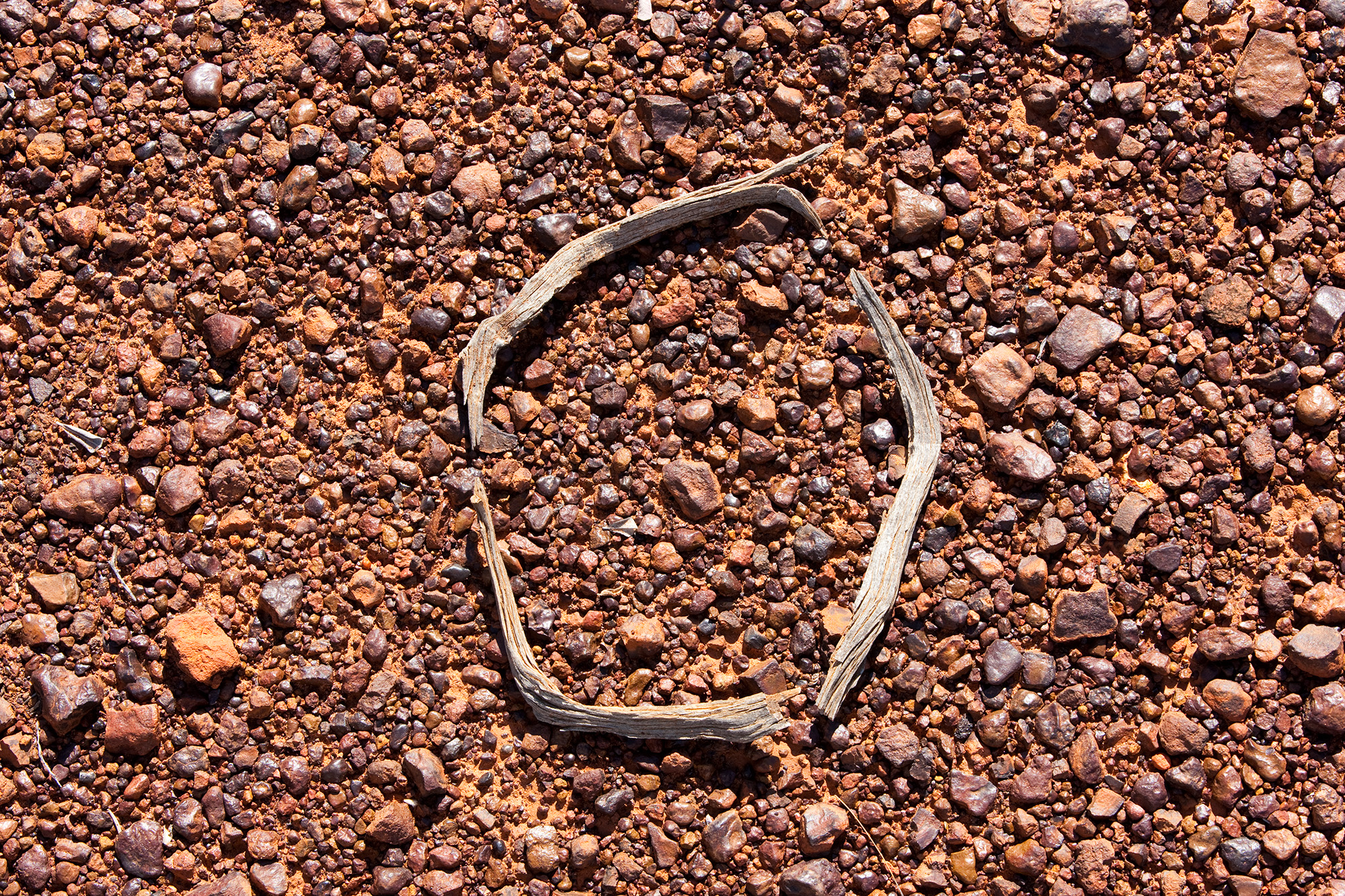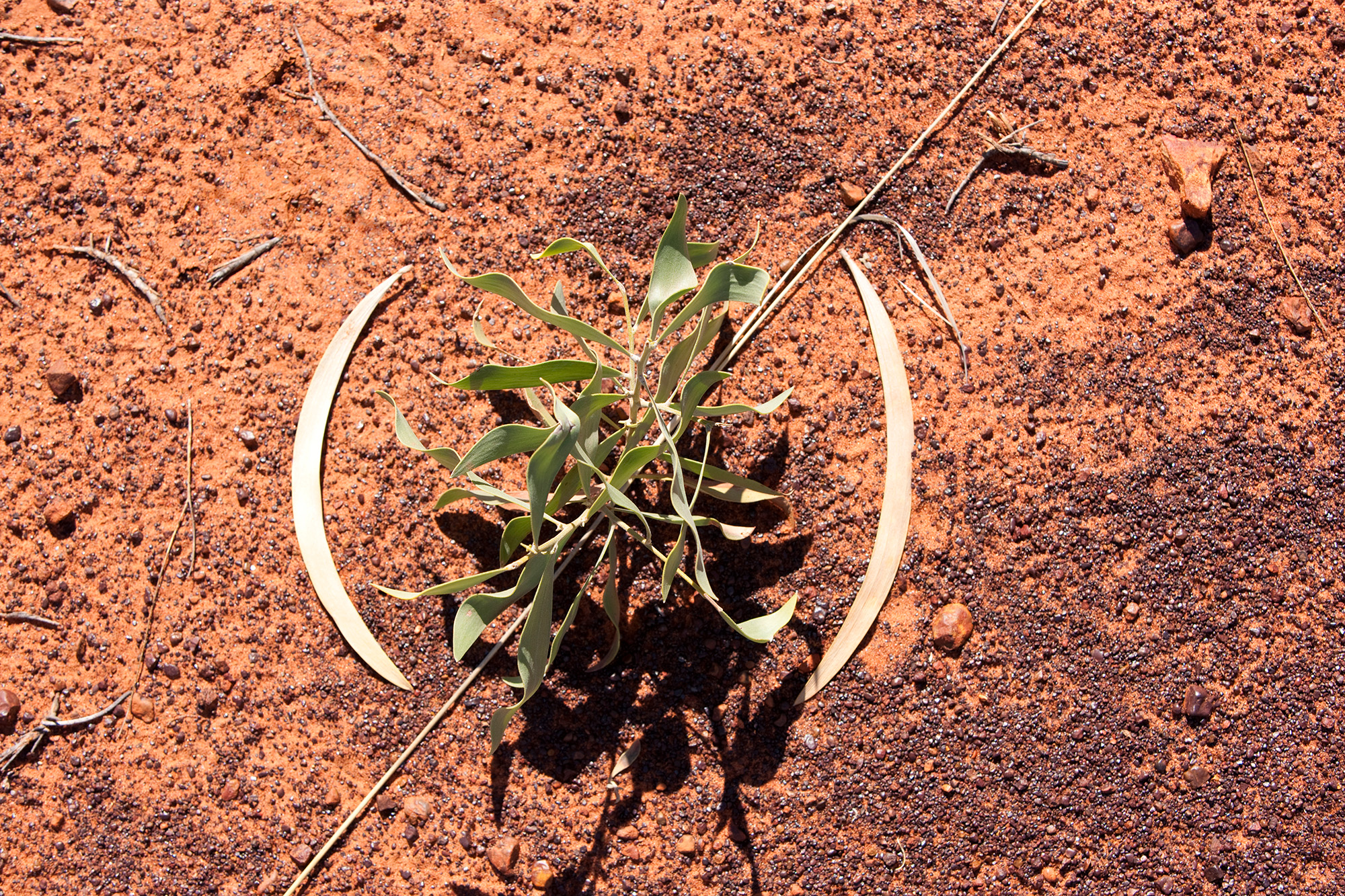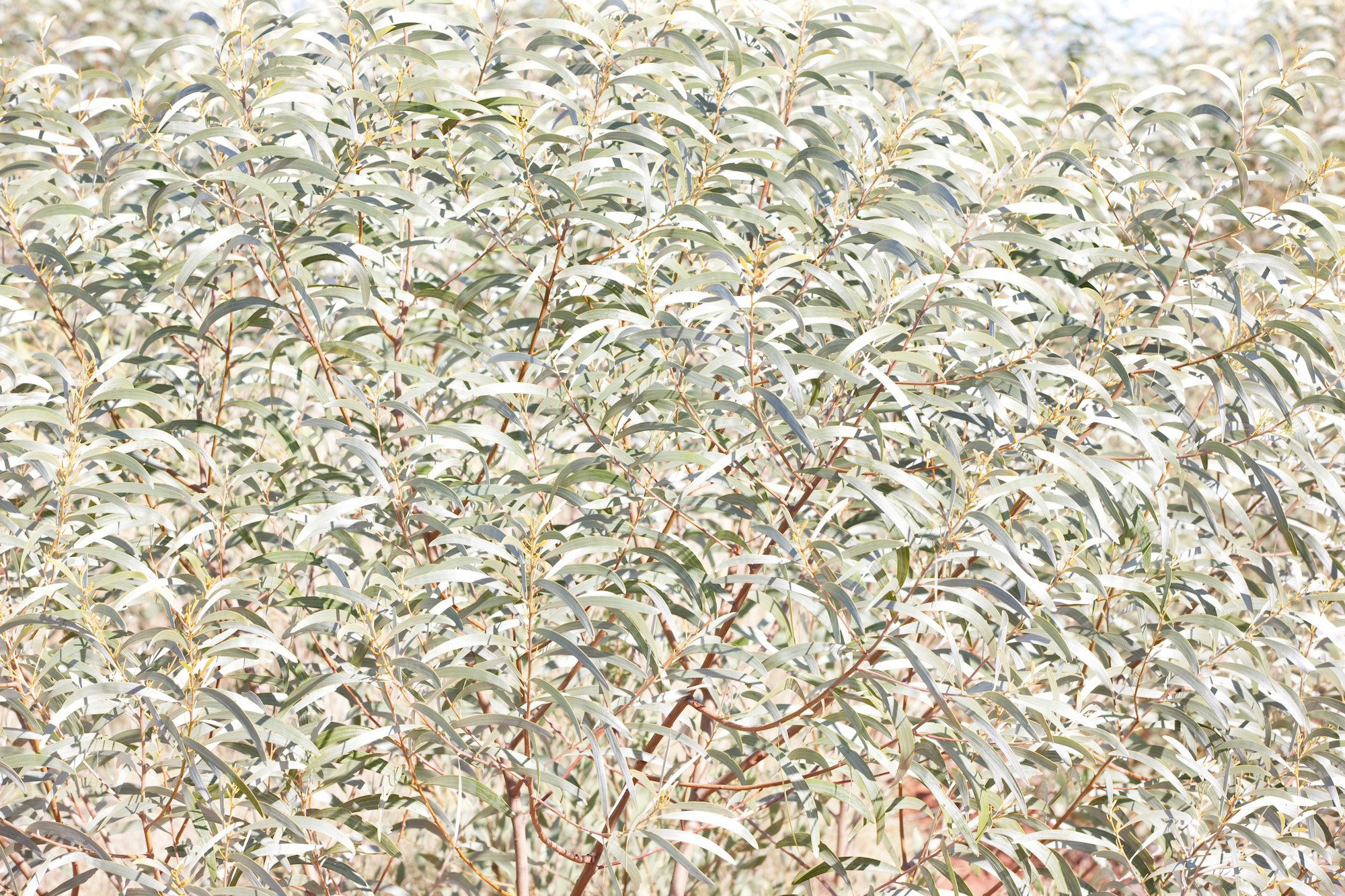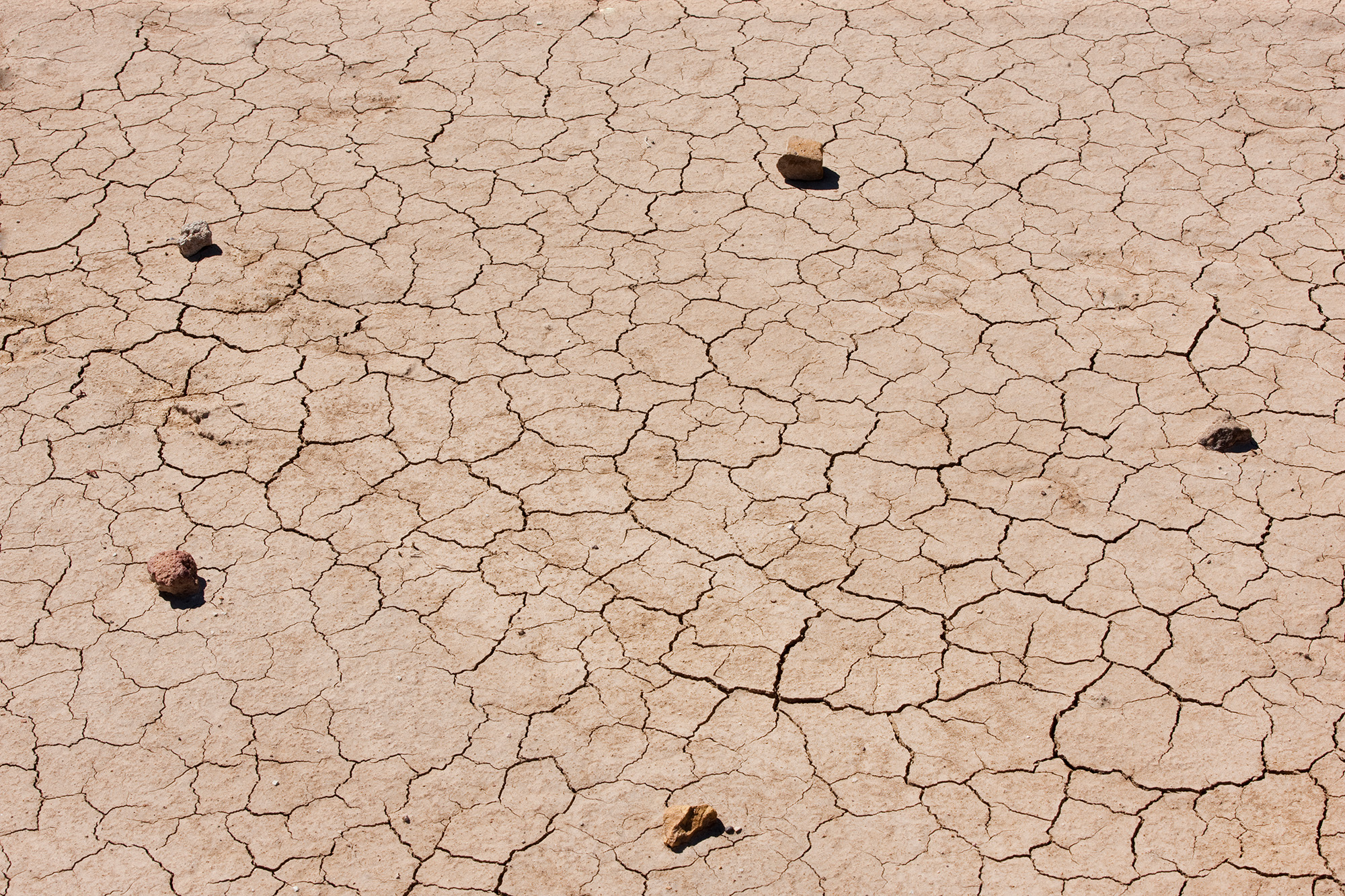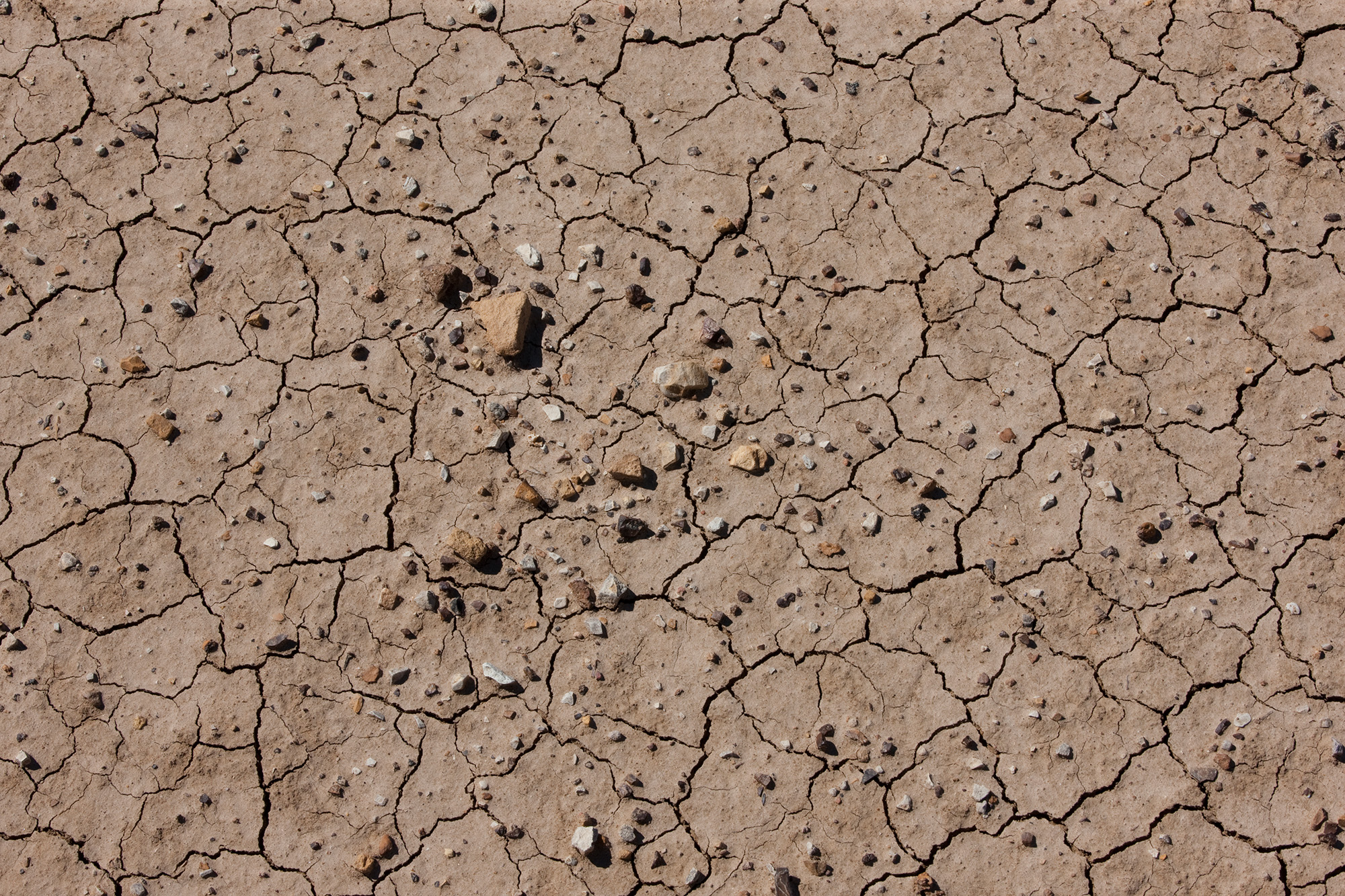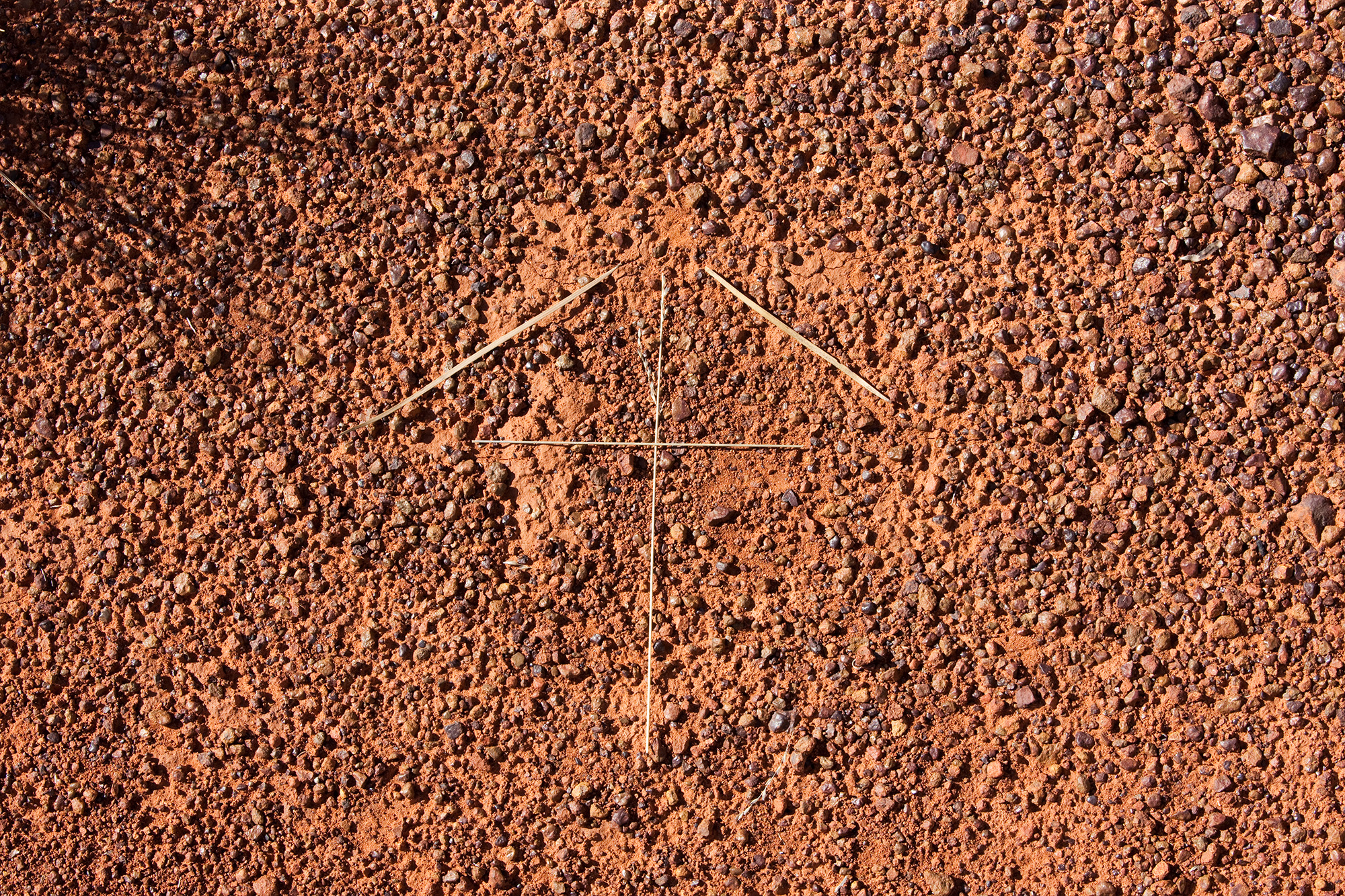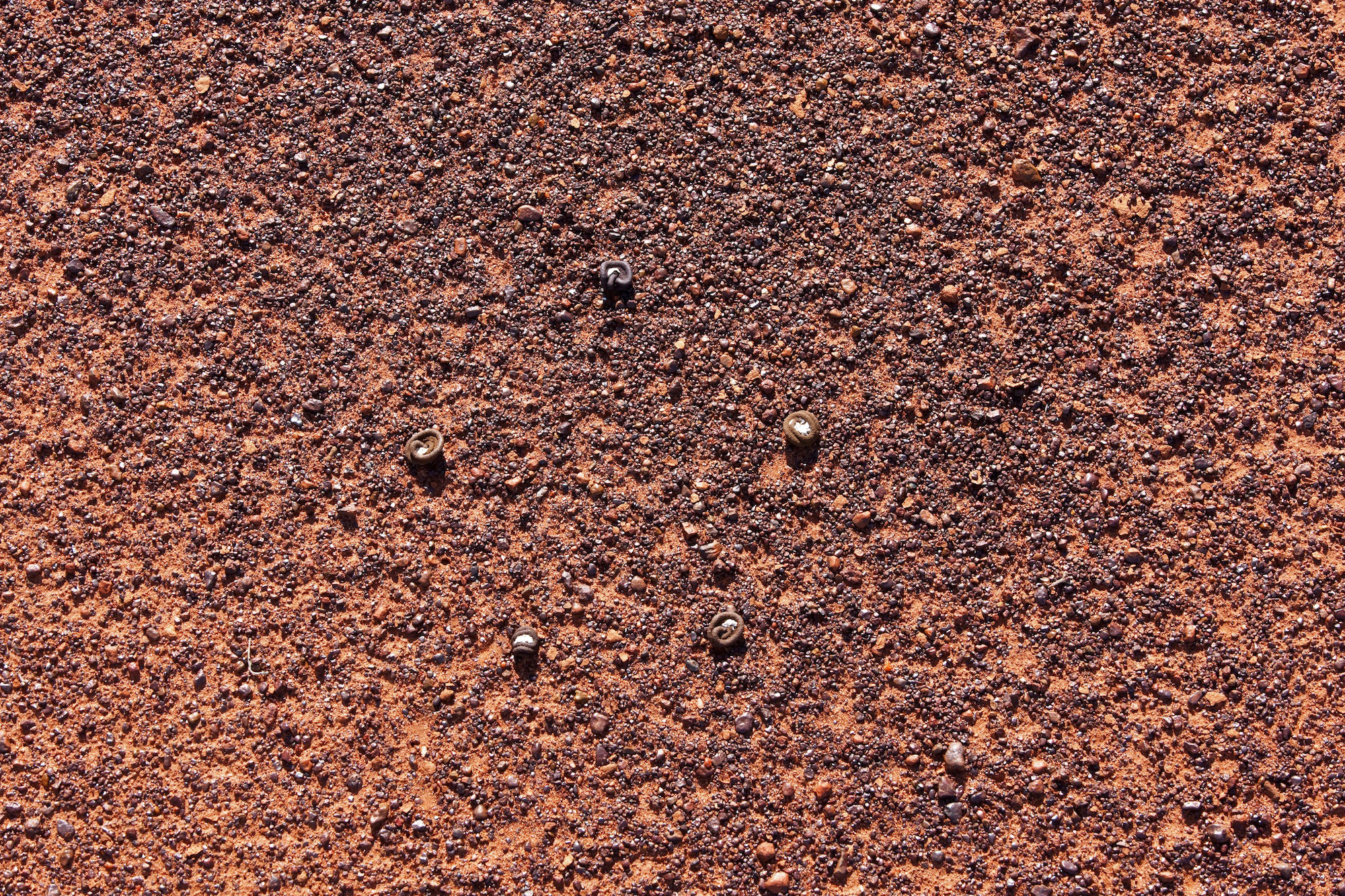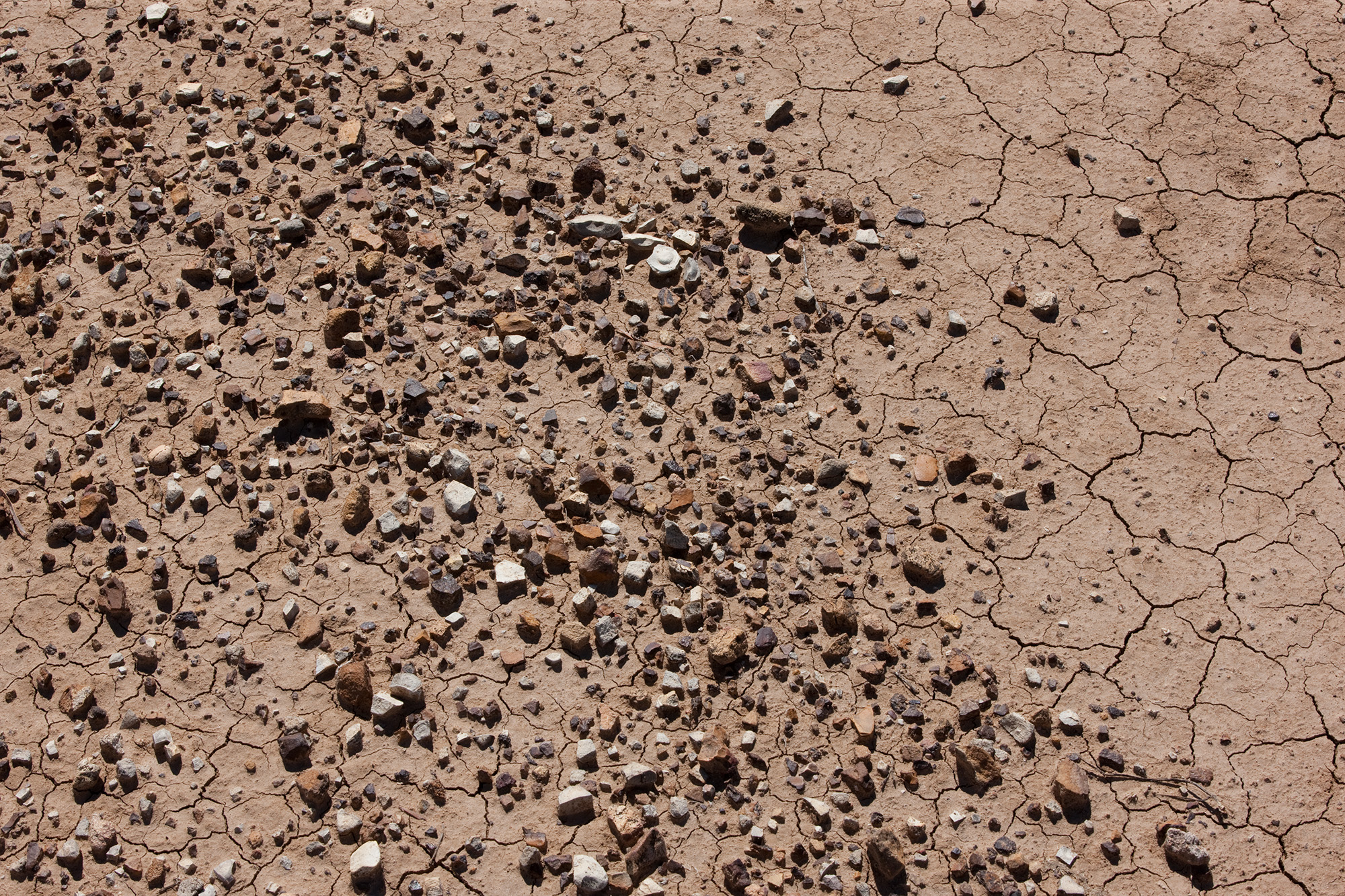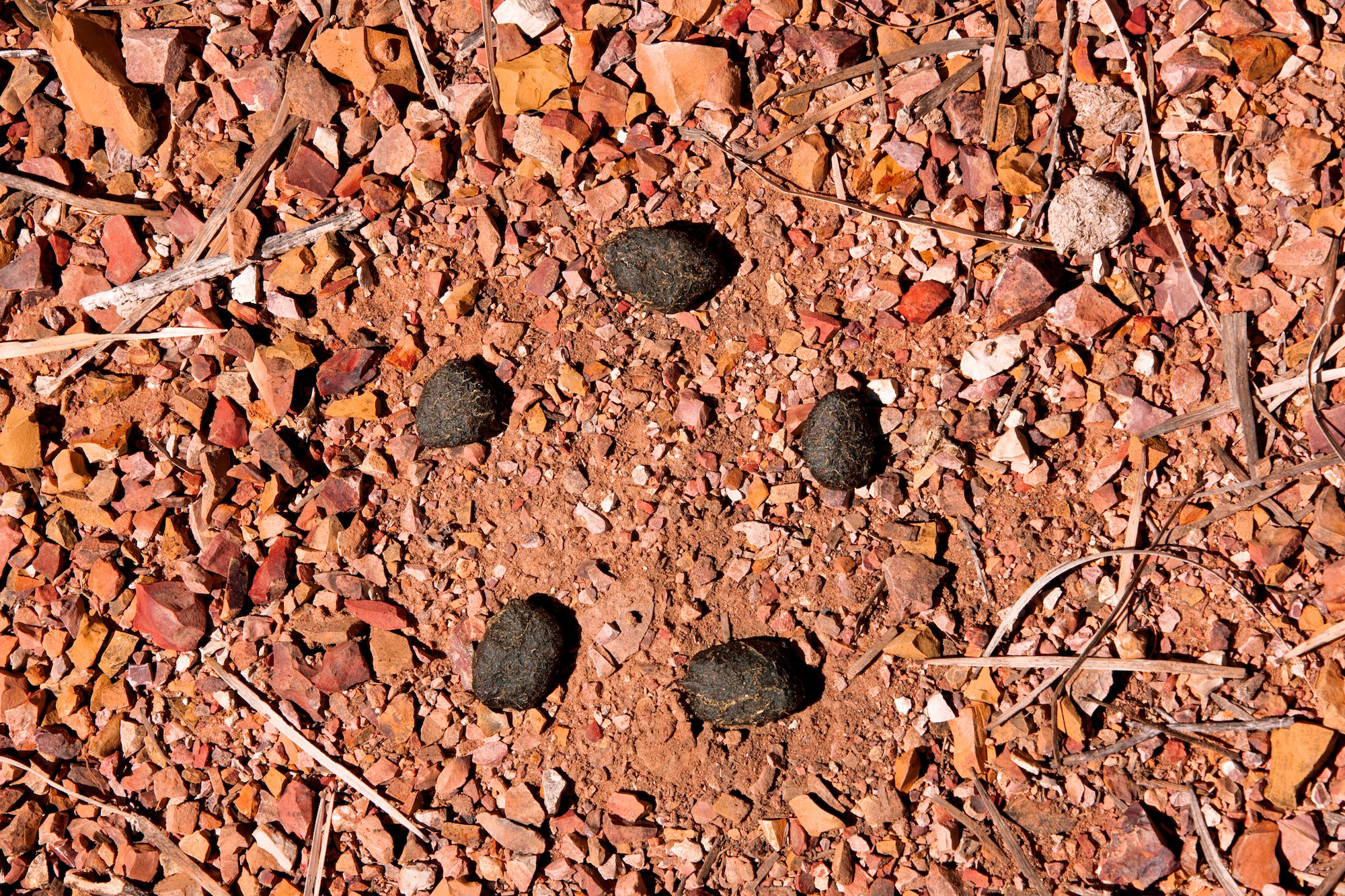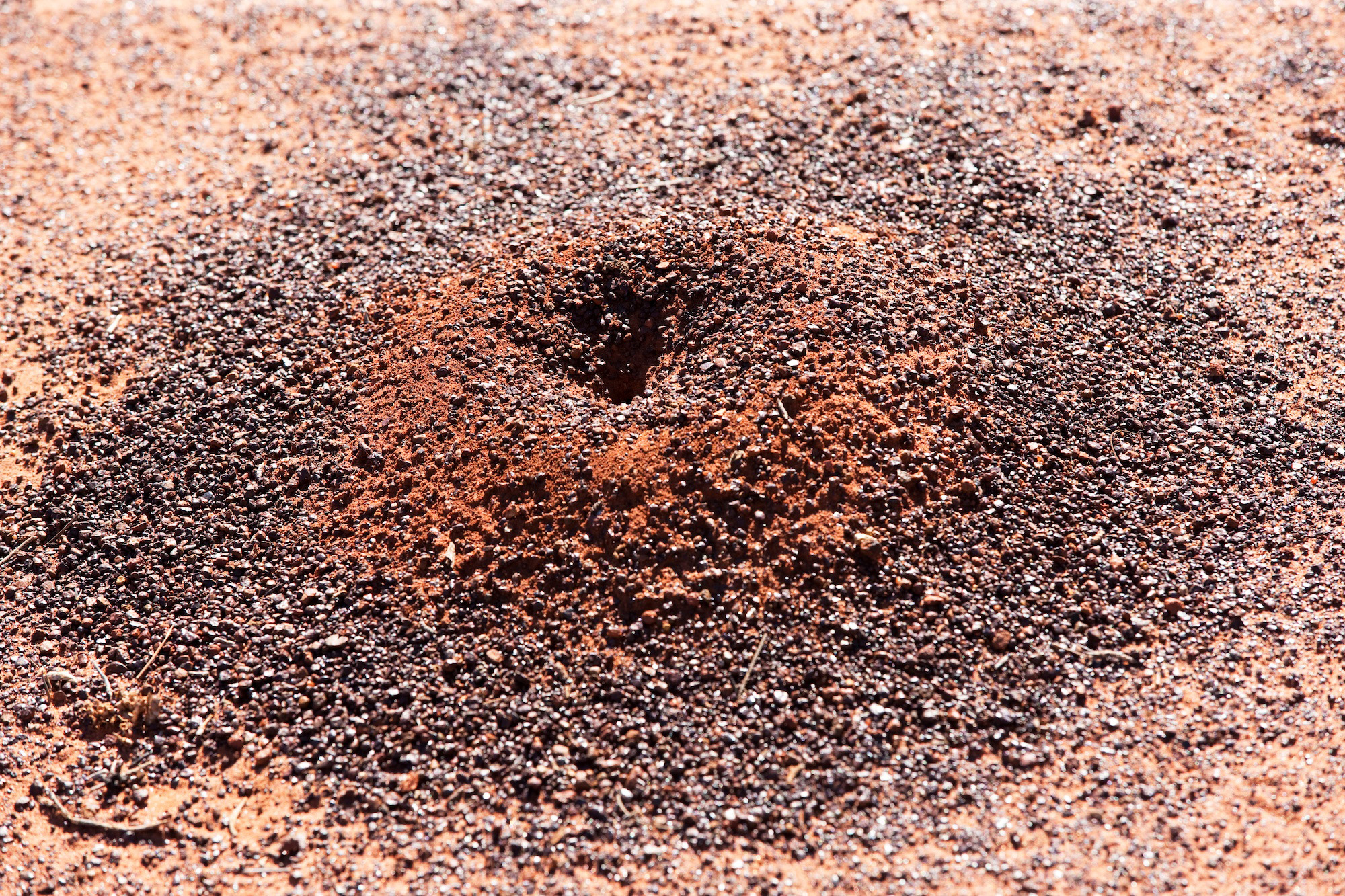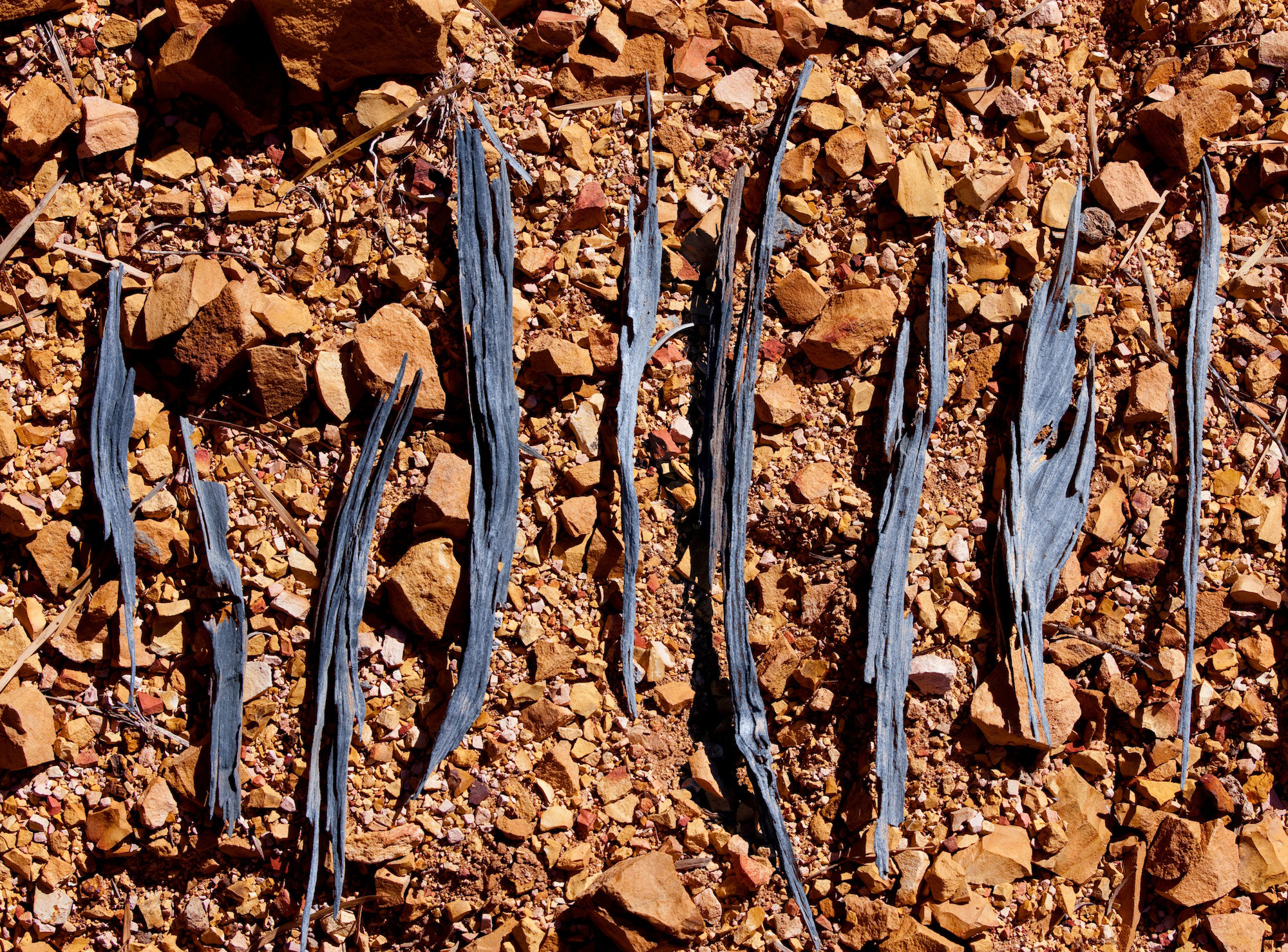 University of California, Los Angeles, California – UCLA, MFA in Painting Sculpture, Graphic Arts (Photography Major), 1979
MA in Painting Sculpture, Graphic Arts (Photography Major), 1978
Prahran College of Advanced Education, Melbourne, Australia
Diploma of Art & Design—Photography, Film and Art History, (Hons) 1971
The Photograph as Artifice, a traveling exhibition organized by The Art Galleries, California State University, 1978
Attitudes: Photography in the 1970s, The Santa Barbara Museum of Art, 1979
Graham Howe, The Photographers' Gallery, Melbourne, Australia, 1980
Invented Images, a traveling exhibition organized by the University Art Museum, Santa Barbara, 1980
Graham Howe, BC Space, Laguna Beach, 1981
Graham Howe, Gallery Min, Tokyo, Japan, 1984, publication with essay by Colin Westerbeck
Arranged Image Photography, a traveling exhibition organized by the Boise Gallery of Art, 1983-1984
And Howe! Graham Howe—Photographs 1968-2008, UCR/California Museum of Photography, curated by Colin Westerbeck, 2009
Street Sight, Armory Center for the Arts, Pasadena, curated by Tim Wride, 2011
Time Signatures, Grunwald Study Center for the Graphic Arts, Hammer Museum, 2011
Graham Howe: Color Theory, Sol Mednick Gallery, University of the Arts, Philadelphia, 2012
Graham Howe: Colour Theory, Rooftop Gallery, Bangkok, 2013
Boston Museum of Fine Art, Massachusetts
California Museum of Photography, Riverside
Center for Creative Photography, University of Arizona, Tucson
Columbia College, Chicago
Fogg Museum, Harvard University, Cambridge, Massachusetts
Houston Museum of Fine Arts, Texas
International Center for Photography, New York
International Museum of Photography, George Eastman House, Rochester, New York
Los Angeles County Museum of Art, California
Metropolitan Museum of Art, New York
Milwaukee Art Museum, Wisconsin
Minneapolis Institute of Arts, Minnesota
National Gallery of Australia, Canberra
New Orleans Museum of Art, Louisiana
Newport Harbor Art Museum, Newport Beach, California
Oakland Museum of Art, California
San Francisco Museum of Modern Art, California
Santa Barbara Museum of Art, California
Tyler Museum of Art, Texas
Grunwald Center for the Graphic Arts, Hammer Museum, University of California, Los Angeles
University of New Mexico Art Museum, Albuquerque
Victoria and Albert Museum, London